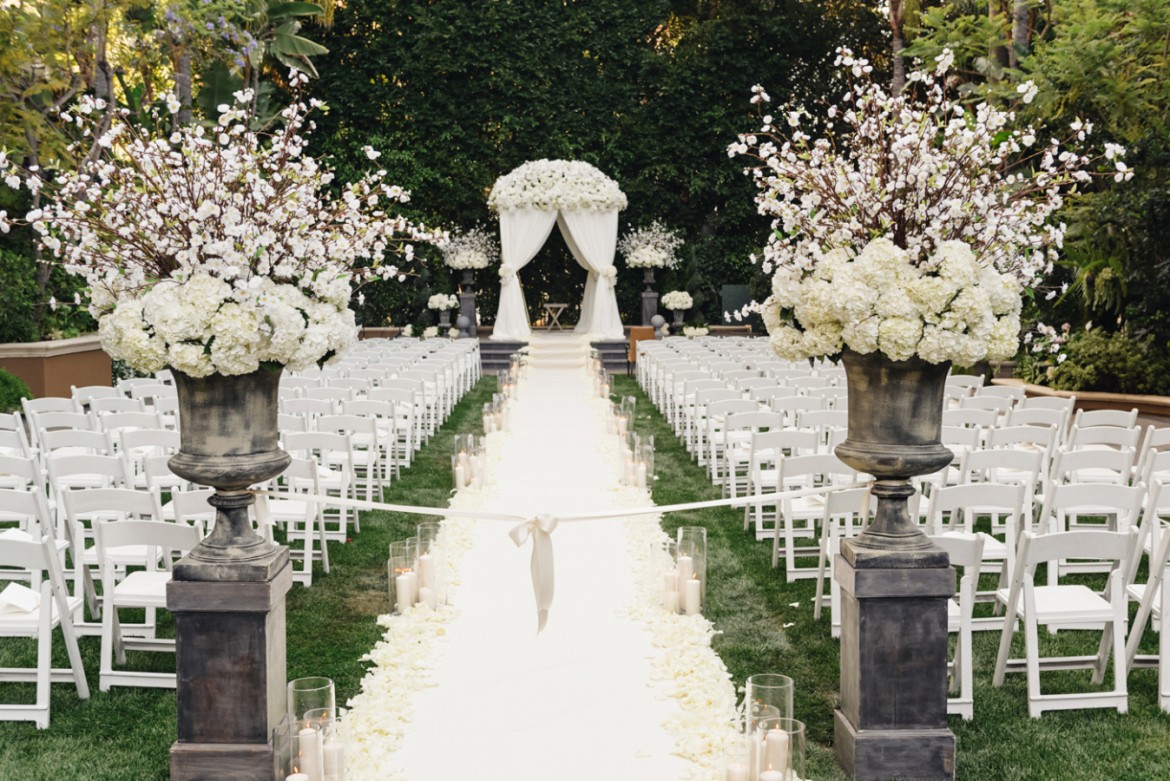 When planning your wedding, there are many small details to keep track of so no small piece of the big day is missed. The ceremony is an enormous part of your special day, so you want to ensure all the details are in place. When walking down the aisle, you want your guests to be in awe of how beautifully the entire scene is; the aisle plays a large part in creating this beautiful moment. While it may seem like a small, unimportant piece of the ceremony, having an elegantly decorated aisle can take a wedding from simple to incredible.
Whether you are having a simple ceremony with close family, or an elaborate celebration with several hundred guests, you want to ensure the decorations match the mood of the wedding and represent you as a couple. The decorations play a large role in helping establish the atmosphere, and you want to be sure they fit the venue and the message you want to convey. The decorations used to decorate the aisle can help take a refined, simple venue turn into a gorgeous, elegant place where you celebrate your love. Take inspiration from these photos when planning what your own aisle will look like as you take the steps toward the next chapter of your life as a couple.
1. Romantic Rose Petals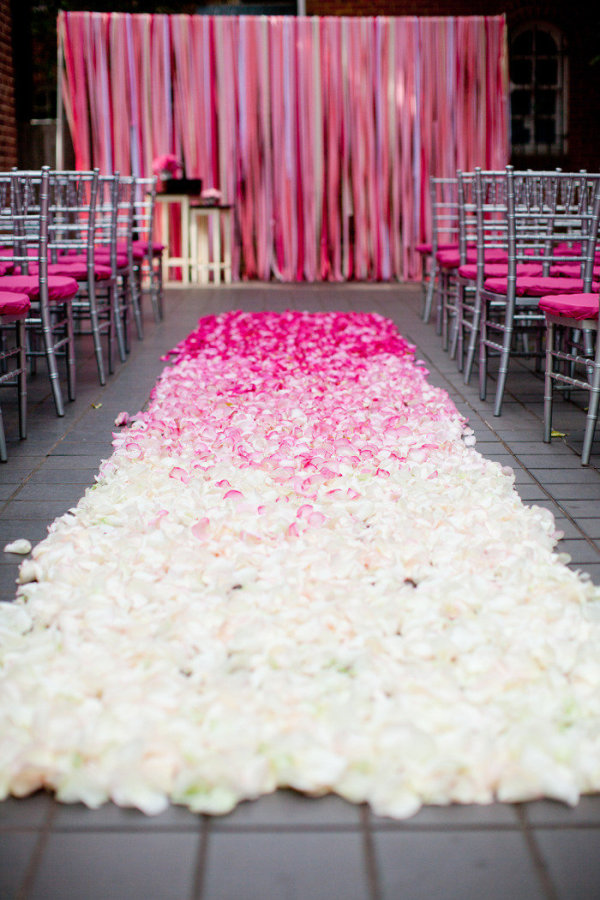 Gorgeous rose petals like these scattered along the aisle create a mood that is romantic and loving. The streamers at the end alter are the perfect touch to bring all the colors together. The white to bright pink ombre allows for color to still be used without being overpowering. Rose petals scattered along the aisle provides a simple and easy way to use color in decoration and makes and adds elegance and beauty.
2. Simple Color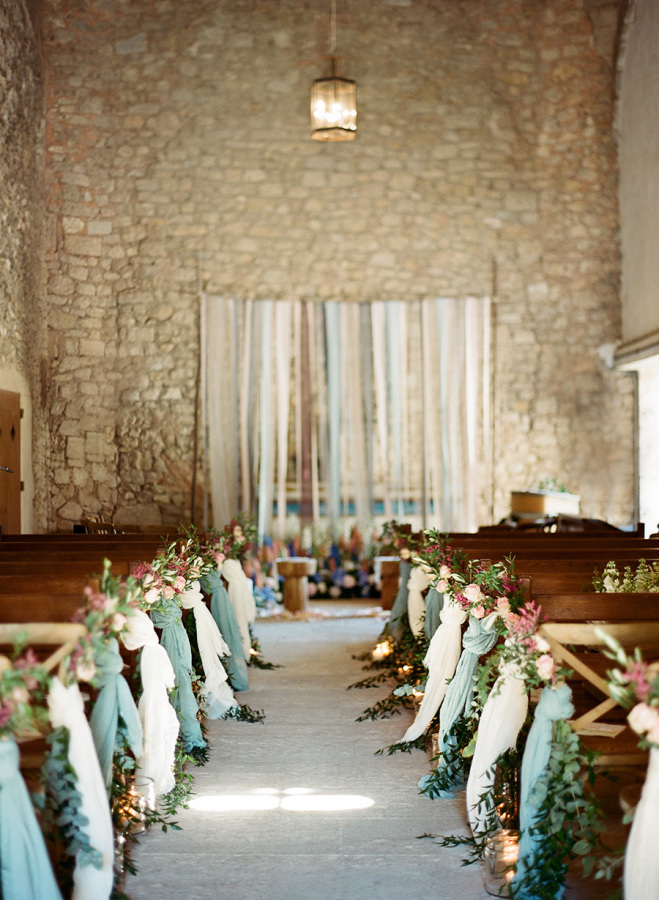 Delicate pieces of cloth are an easy way to bring a touch of your wedding colors to the aisle. Alone, they might be a bit simple, but topped with elegant flowers, they bring the venue from simple to beautiful. This is perfect for a more casual wedding where you want the decorations to look effortless and chic.
3. Flower Pillars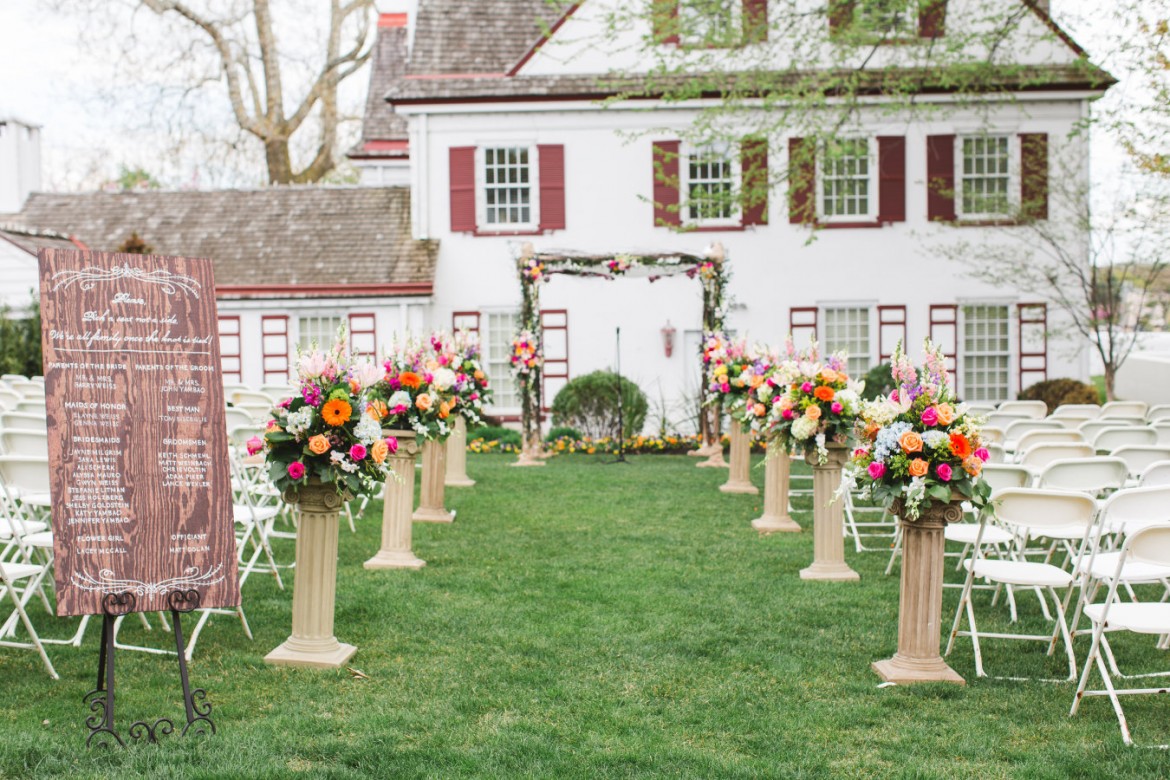 When looking for a way to bring color to the aisle, what better way to do so then by featuring gorgeous bouquets of flowers on pillars? These gorgeous bouquets are the ideal way to bring vibrance to the ceremony, and the pieces can easily be used to draw attention to the altar by featuring larger bouquets around the ceremony taking place. Flower bouquets are a fun, fresh way to bring life and color to your walkway.
4. Elaborate Aisle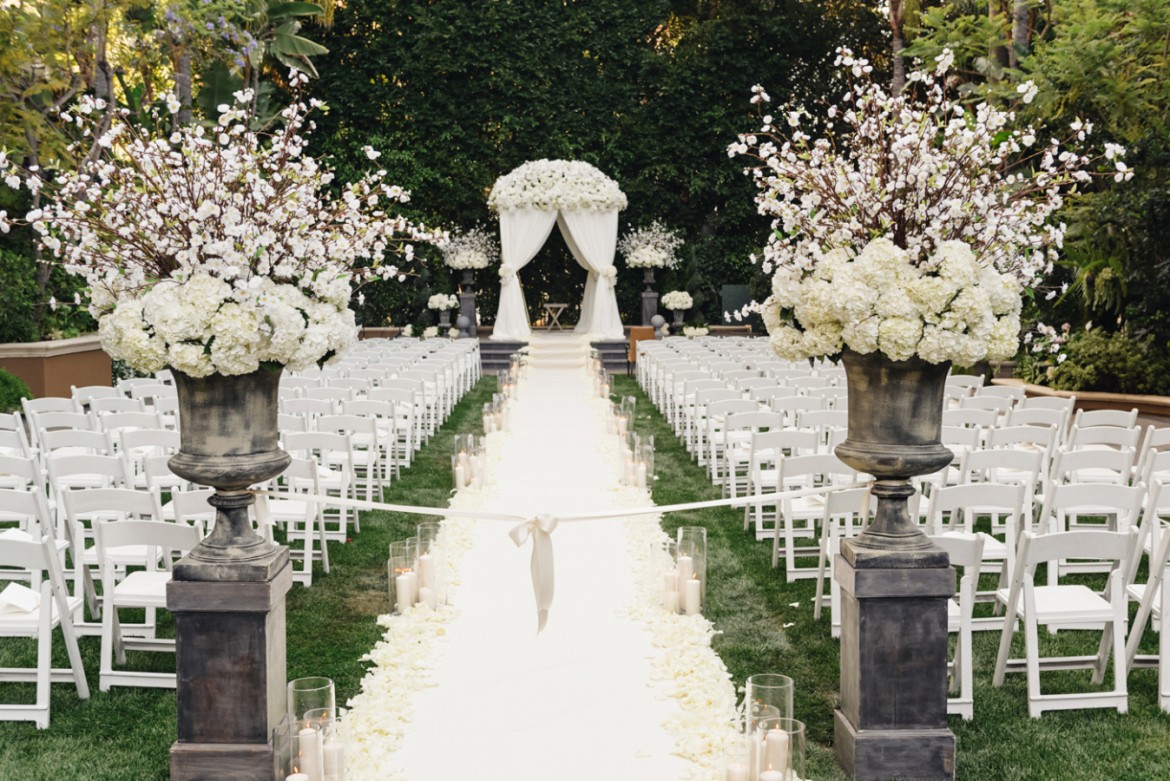 For a bigger or more elaborate wedding, beautiful decorations such as these are the perfect inspiration to turn to. The monochromatic theme provides simplicity, while the different use of candles, rose petals, and bouquets at both ends of the aisle provide life and elegance. This is perfect for the couple who wants to convey a romantic mood, while still having a gorgeous, magnificent aisle.
See Also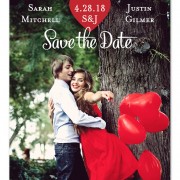 5. Gorgeous Curtains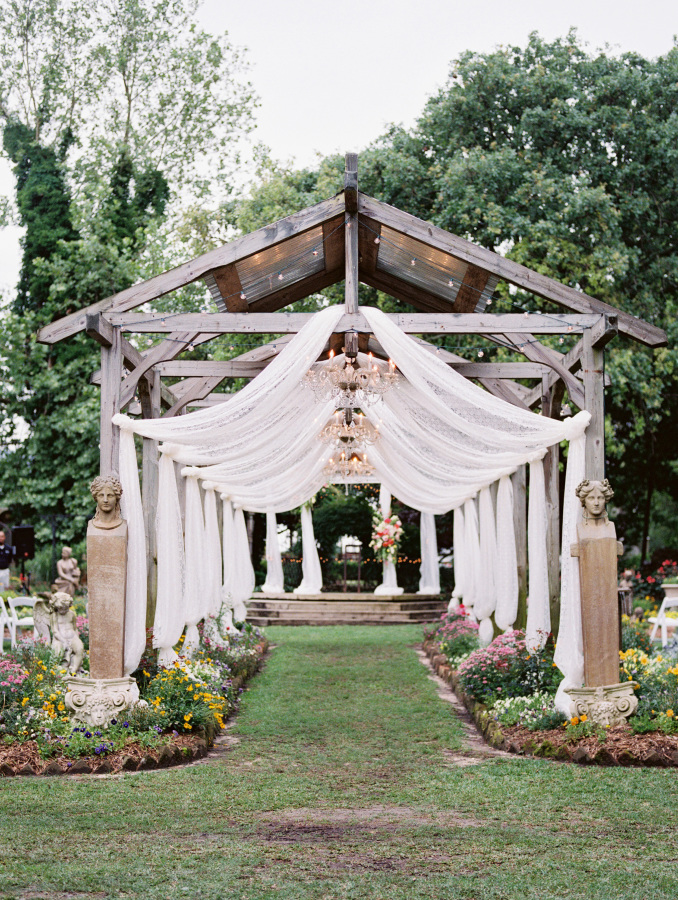 Sheer curtains like this are a wonderful way to add a touch of beauty to a wedding. This is perfect for an outdoor wedding with an awning for the aisle, or an indoor wedding where the drapery can be gracefully hung from the ceiling. Flowers can be added at the foot of the curtains if you are looking for a pop of color and want to bring more vibrancy, or they can be left by themselves to remain simple and elegant.
6. Greenery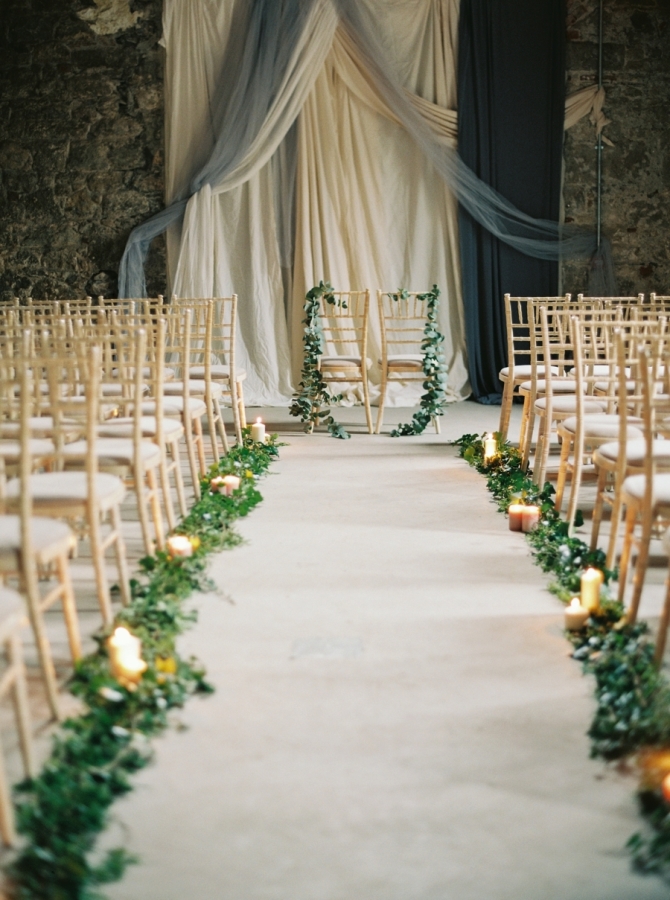 For the couple who wants to convey a more refined, earthy vibe, a touch of greenery on the sides of the aisles is ideal. Adding candles among the plants is a wonderful way to add a romantic aura to the natural decorations. While it may seem simplistic, this is a great way to decorate your aisle if you are wanting decorations that are low-key, but still incredibly beautiful.
Photo credit: Via Style Me Pretty