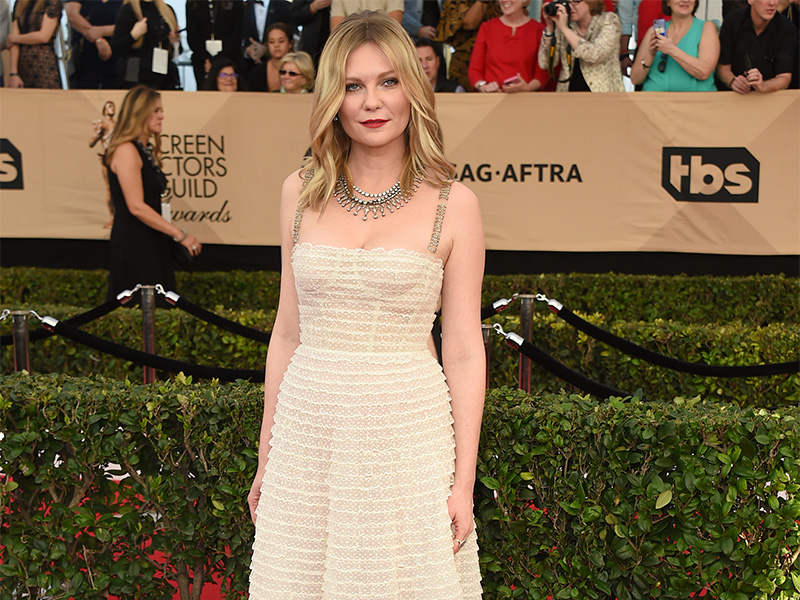 https://www.instagram.com/p/BP4h-EKB30N/?taken-by=roberto_cavalli
https://www.instagram.com/p/BP4ha5xldXU/?taken-by=dior
https://www.instagram.com/p/BP4t0HDhqUH/?taken-by=roberto_cavalli
https://www.instagram.com/p/BP4gxqdD0IM/?taken-by=harrietbyczok
https://www.instagram.com/p/BP3phh3DkN_/?taken-by=reem_acra
https://www.instagram.com/p/BP5OWNQgYm7/?taken-by=viviennewestwoodofficial
Every time celebrities appear on the red carpet, we can't help but swoon over the gorgeous lace details and beading on the gowns. It's impossible to not imagine these gowns in a lovely shade of white or cream on the wedding aisle.
Take a look at these incredible dresses from the 2017 SAG Awards, and let your own gown be inspired by the delicate details and soft silk. You'll fall in love with these wedding-worthy looks, and will be taken away from the red carpet to your wedding day!
1. Emily Blunt in Roberto Cavalli
We instantly fell in love with the gorgeous beading on Emily Blunt's dress by Roberto Cavalli. This is perfect for a glamorous wedding, for the bride who wants to sparkle and shine. This has a slightly vintage feel, and this dress could not be more perfect for a fabulous Gatsby-inspired wedding.
2. Kirsten Dunst in Dior
This beautiful ruffled gown is already the perfect shade of cream, making it easy to imagine at a wedding. The dress is simple yet elegant, with the ruffles providing the perfect amount of detailing to the gown. A statement necklace brings Kirsten's look to the next level, making it worthy of a blushing bride.
3. Kerry Washington in Roberto Cavalli
Kerry Washington stunned in this gorgeous Roberto Cavalli beaded gown. Roberto often uses extravagant beading on the gowns, making them perfect for a wedding. This gown is already the traditional white that many brides look for, making it perfect for that special day. The off-the-shoulder look gives this gown the perfect amount of flirt, while still remaining elegant and chic.
4. Maisie Williams in Charlie Brear
This silk gown by Charlie Brear speaks "elegant bride." Whether you are looking for a slightly less traditional gown color like this soft pink, or you're imagining it in a gorgeous white, this gown is effortlessly chic. The soft silk creates a look that is simple yet beautiful, making it perfect for a wedding. Adding a fabulous necklace or earrings is the perfect way to add the finishing touches on a wedding-worthy look.
5. Taraji P. Henson in Reem Acra
Imagine wearing this exquisitely beaded gown when walking down the aisle at your wedding. In a beautiful white with silver beading, this gown would be perfect for the bride who wants to make a statement. The sheer panels offer just a hint of sexiness, but the beading and full skirt keeps the gown classy and sophisticated. This gown is sure to stun, and is the perfect dress to make your fairytale wedding come true.
See Also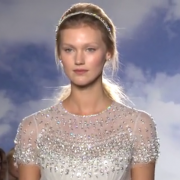 6. Viola Davis in Vivienne Westwood
This dress screams "classic hollywood." The soft silk gives this dress an air of elegance and sophistication. A gorgeous necklace like Viola's is the perfect way to make the look go from simple to fabulous, making it worthy of wearing while walking down the aisle. The slit on the side offers just a hint of sex appeal, while still keeping the dress tasteful and classy. It is easy to imagine this dress going from the red carpet to your special day.
Photo credit: Featured photo Jordan Strauss/Invision/AP
Join the fun! Follow Celebrity Style Weddings on Instagram @CelebStyleWed