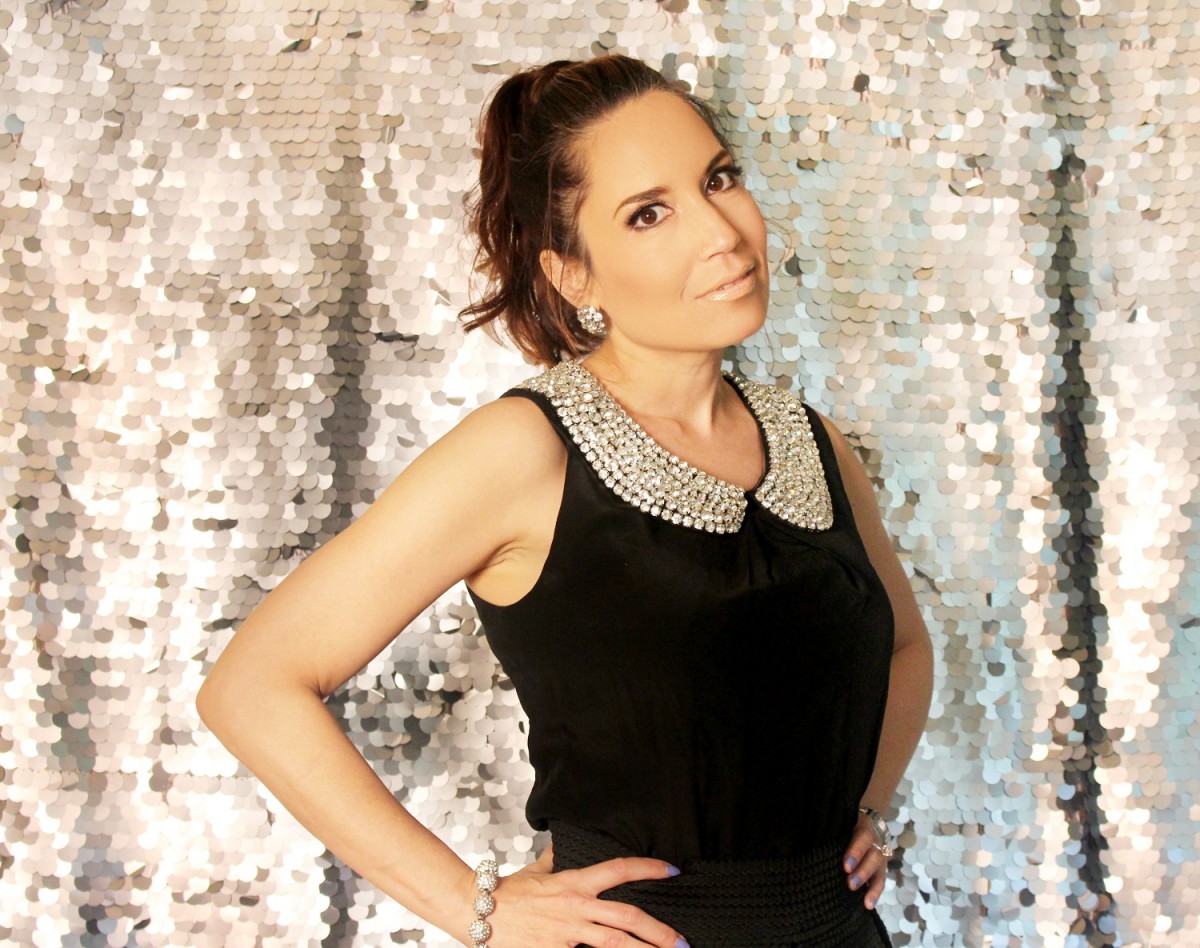 Got a sweet tooth? Well, welcome to the club, you're not alone. We fell in love with Ronnie LaValle's totally sweet creations at Hello Sugar Desserts. But seriously, what's not to love? We ask her about her delicious desserts and how you can get your hands on them for your own wedding.
Celebrity Style Weddings  Tell us about Hello Sugar Desserts.
Hello Sugar Desserts  Our couture Chocolate Fountains have been impressing clients since 2008 with chic and modern designs. Chocolate is always in style and we create the perfect Chocolate Fountain with our stunning visual presentation. Not only do we satisfy everyone's sweet tooth, but we create an interactive centerpiece that is custom designed to each client's specifications.
We also offer exquisite luxury sweet and dessert tables which include our custom created delicacies containing only the finest ingredients available. We are the chic and modern chocolate fountain and confection company.
CSW  What makes you unique?
HSD  We believe our passion and dedication to creating the chic and modern Chocolate Fountain has made us the most notable chocolate fountain provider anywhere. We want every wedding to have our sweet stamp on it by creating the wow factor at every event. We also want to emphasize the couples individuality and design with our decor and flavors.
We treat each wedding as if it were our first and only one. Our unique creations and designs will keep guests talking long after the event is over.
CSW  What areas do you cover?
HSD  All of Florida
CSW  How far in advance should a couple contact you for a booking or meeting?
HSD  We currently book as much as a year in advance with weekends and holidays in very high demand.
CSW  Do you have any wishes or expectations for each couple?
HSD  We strive to always exceed the expectations of each couple. Our hope is that our creations not only draw the praise of our clients, but of everyone in attendance. We want our couples to feel as though our participation served an integral part of their special day. We want them to feel as though we were more than a vendor, that we gave 100% to them and their wedding.
CSW  What inspires you?
HSD  Creating new products and feeling confident in the products and services we offer. Knowing we brought the Chocolate Fountain to the forefront and designed something completely different. I am always inspired by the people who entrust me with the most special day of their life and those who have continually referred me to others, and become loyal clients.
CSW  Your 5 favorite things?
HSD
Tori Burch Flats
Deborah Lippman Nail polish
Ted Baker Bow Shopper
Dior Mascara
Clarins Super Restorative Serum
CSW  What are your style tips for brides and grooms?
HSD  We are always changing designs and raising the bar on what we offer. Introducing exciting and unique products keeps us on trend and we do not simply offer cookie cutter products. Sweets never go out of style, in fact the sweets of yesteryear seem to be the biggest hits. For us, it is always about making our sweets as stylish as they are delicious. You will never have to worry about our dessert tables being passé.
CSW  Favorite celebrity wedding?
HSD  Blake Lively and Ryan Reynolds. They had a beautiful and romantic dessert table that was to die for!