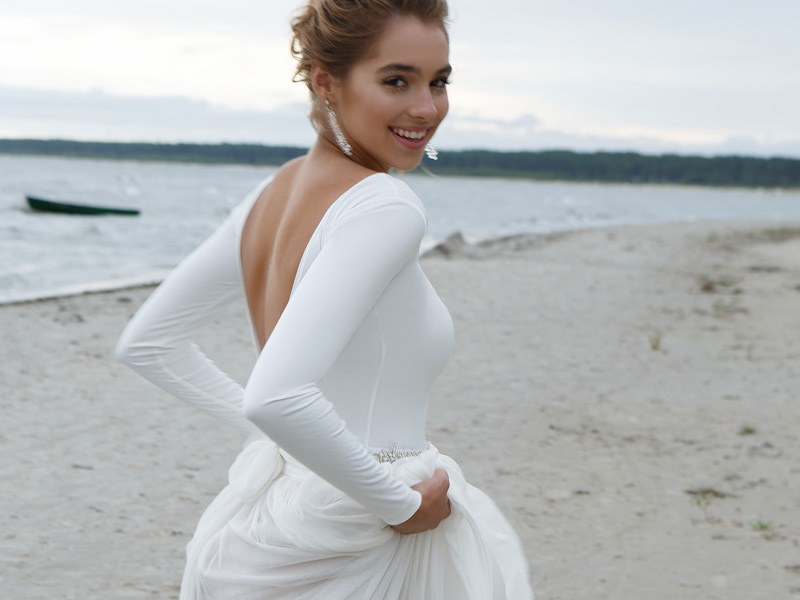 Photo credit: Sadoni
At first glance, the SADONI gown transports you to the snow covered mountains of the Nordic region, which ironically is its place of origin. The designer, Trude Sadoni and her husband, creative director, Hamid Sadoni form the powerful duo that create bridal gowns fit for a fairy tale wedding.
Celebrity Style Weddings  Who is a Sadoni Bride?
Trude Sadoni  The SADONI bride can have so many different personalities, but what they have in common is the urban lifestyle of today. When we design, we don't just think about making a wedding dress, as we simply aspire to create something magical that just happen to be white. Of course, we do include certain elements like trains, exclusive detailing and elements of romance, but we strive to create effortlessly modern dresses with functional details.
We are inspired by thinking of our brides as strong, independent free woman who value nature, design, culture, and creativity.
We are inspired by thinking of our brides as strong, independent, free women who value nature, design, culture, and creativity.
Brides of today are fierce, brave and original! They are not afraid to choose daring necklines, splits, transparencies in nude tones or open backs. They dare to shine, bridal world today is so exciting. Brides have so much personality to express, we encourage them to be themselves and put it all on display!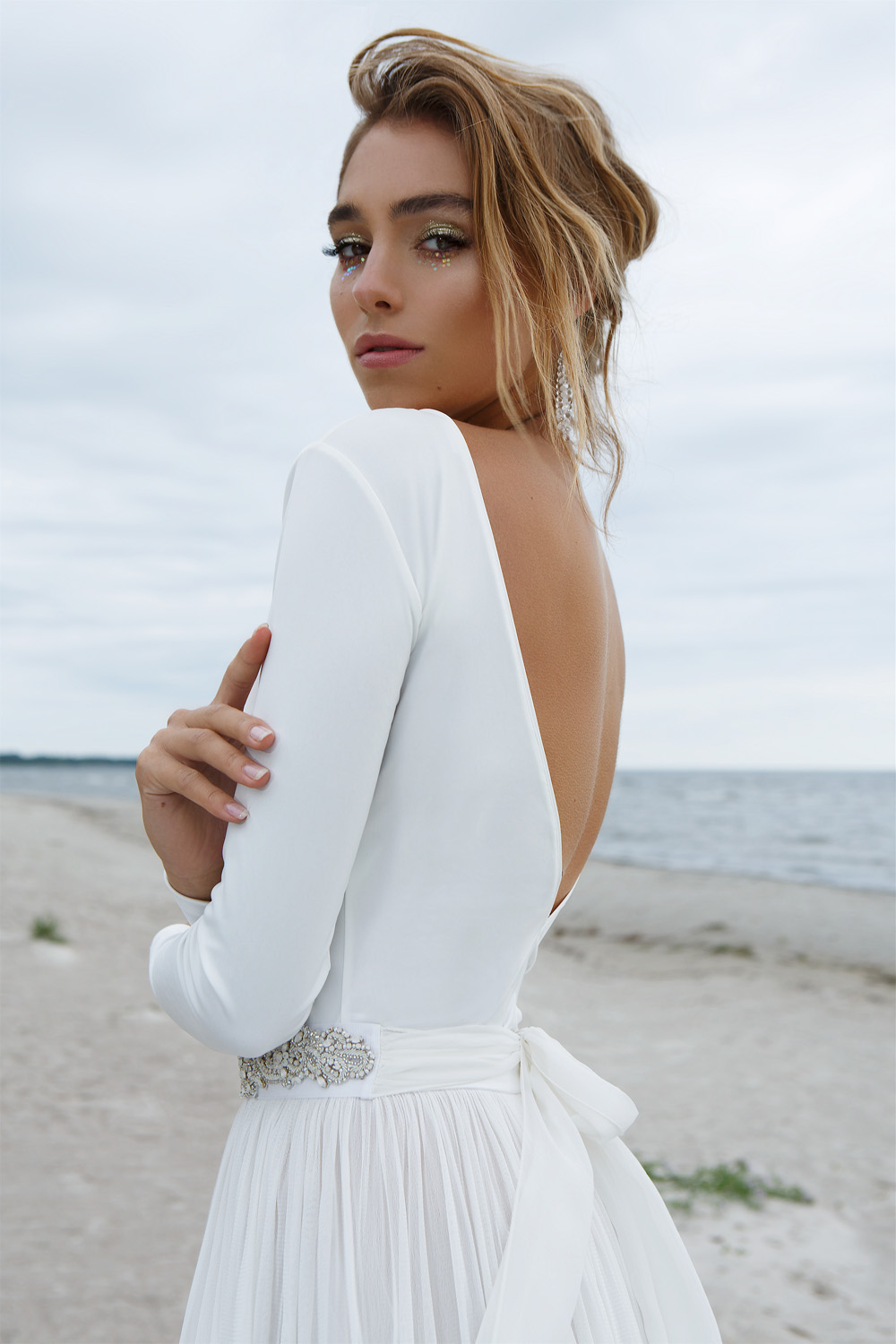 ---
CSW  Your story reads like a page torn off a romantic novel. For those who don't know your story, can you share the story about how it all started?
TS  Our story is a little different than most people's. It's a bit of a fairytale, at the same time, based on a true story of two designers' desire to create beautiful and high quality gowns for brides.
Hamid and I met at design school in Paris where we both lived for a few years at a rooftop apartment in Montmartre. We studied side by side for many years, pushing hard day and night – dancing, laughing, and even crying out of frustration when we were tired.
One day, after working together on a project, we had a vision for our brand. Following that, we decided to return home to Oslo where we would start out as a couture atelier while developing our experience and knowledge so that we could launch our own collections. However, it was only after our own wedding that we found our signature style in the bridal world. Our wedding itself started out with Hamid going down on one knew on the streets of Paris. It was outside our favorite restaurant. As he asked me to marry him, a crowd gathered and excitedly shouted [in French] "dis oui, dis oui.." ("say yes, say yes"), and I did of course. We were both ecstatic. But the problem came when it was time to find my wedding dress. It was a nightmare that literally made me cry. I tried on dresses that I didn't like at all. Meanwhile, Hamid was shocked, because the dresses were awful! As an elegant and trendy woman, it was off-putting , so we ended up designing 5 dresses before we agreed on the right look for me.
After 14 years together we have designed hundreds of dresses. We have been
through quite a journey. Along the way, we have been inspired by free spirited
brides looking for something different and gown that reflect who they are.
We have a strong determination to create value, more than a beautiful wedding dress. Our goal is to offer handmade European quality from our very own atelier. Our designs are genuinely crafted from natural silk fabrics and original laces, to share our Nordic values, with fluid dresses inspired by the bride of today.
CSW  What is it like being a husband and wife team?
TS  Being a designer and entrepreneur is a creative and passionate lifestyle that dominates almost every aspect of your life. Yes, it is truly unique, but to Hamid and I it is as natural as taking a breath. We support each other when we work together and our ability to be understanding towards each other makes us a very powerful couple. There are of course challenges that come with working together as a couple, like making sure romance and family are not affected. But everyone has these challenges, so we just mix it all up and create magical moments in-between our hectic schedules.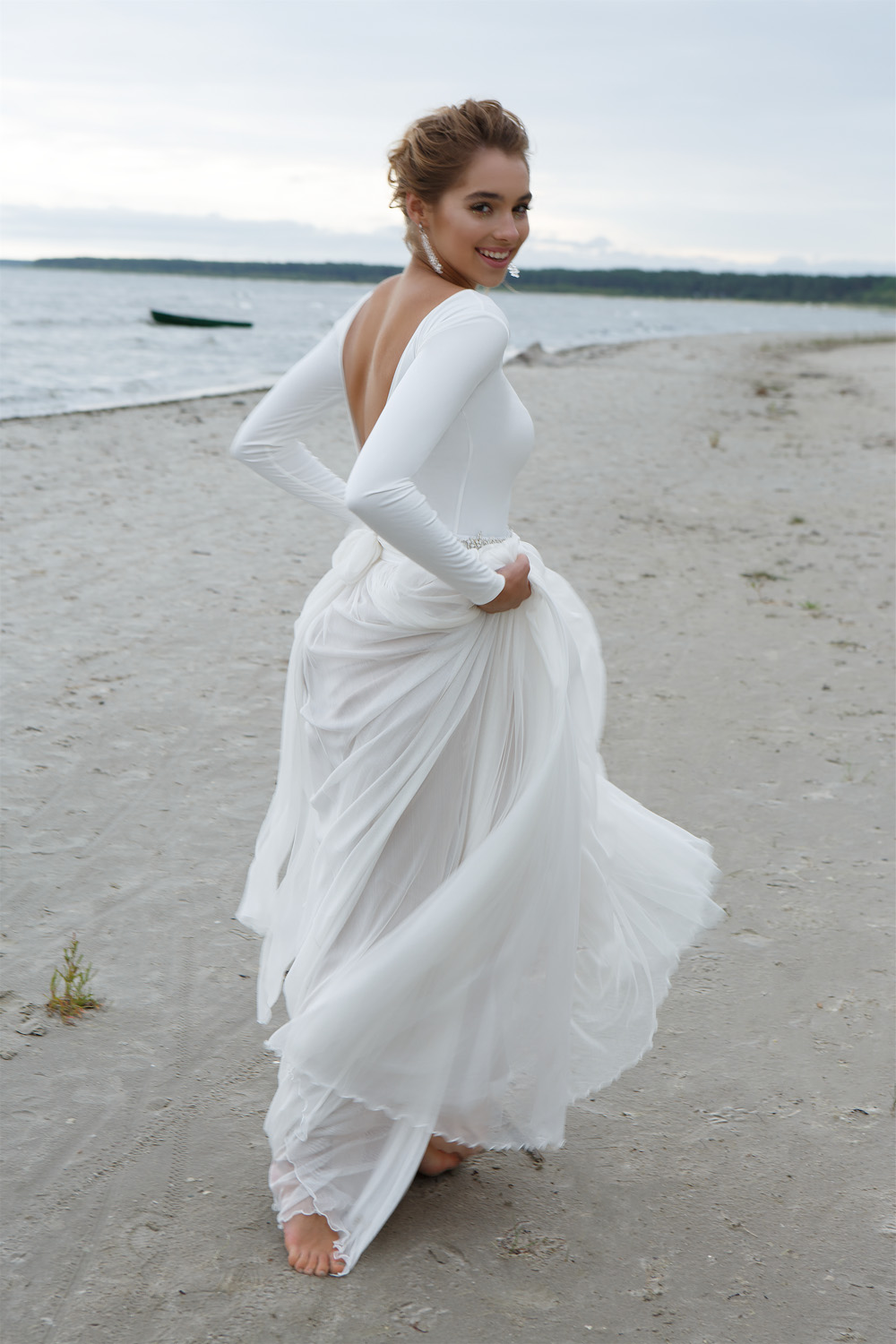 ---
CSW  Do you have any predictions for the 2020 bride?
TS  I think the 2020 bride is similar to the 2019 bride. Even though there are many flower decorated, embroidered sheer dresses and more dramatic trends out there, we still believe in the trend of sleeves, alternative necklines, timeless minimalist gowns with slim silhouettes or mermaid shapes. And although the bohemian style is not something new, it is still in high demand – even the slightly more structured or extravagant version. My thought is, as changes occur in the bridal world, more and more brides are looking for quality than ever before. They are realizing that they want more than just the mass produced gowns which are commonly found with particular online retailers. Buying a wedding dress is a reflection of who you are, and I think the bride of today pay attention to style, quality and the history behind the gowns they choose. After all, we all want to be greener, we care that our clothes are being made ethically.
CSW  What is your favorite material and embellishment to work with?
TS  Silk, especially silk chiffon or silk tulle that has a very distinctive structure. It's super soft and often very a prominent fabric in our collections. Another favorite is a very light shiny satin chiffon that flows so wonderfully and injects elegant volume into a gown.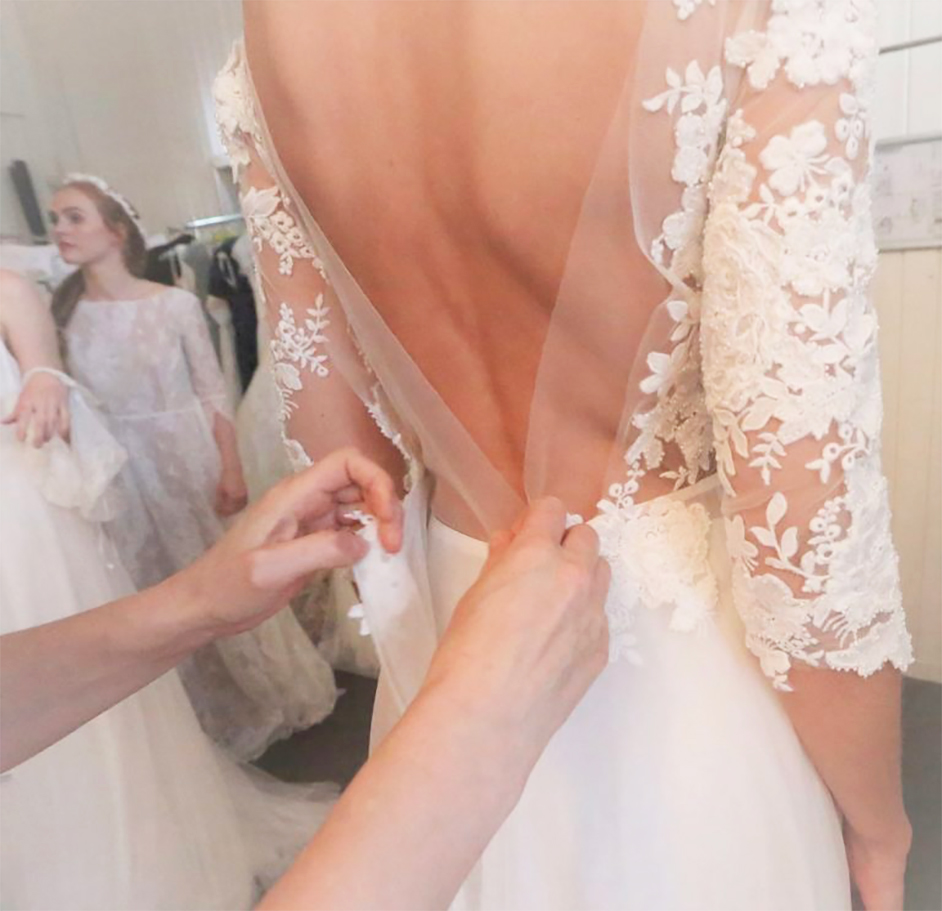 ---
CSW  Have you dressed anyone we know?
TS  We have dressed a few celebrities in Norway, but I'm not able to disclose who they are.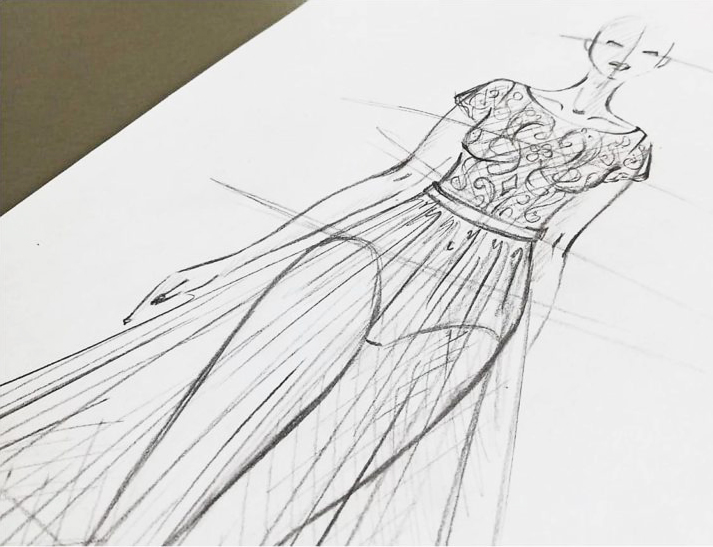 ---
CSW  What would you advise the bride who doesn't know the right gown for her,
what should she do or keep in mind when shopping for her gown?
TS  Dare to choose differently. Don't go for the traditional over-decorated dresses and the overly-romantic dresses with no identity. Find simplicity, find good shapes, find originality and let your personality play the main role and not the dress. The dress should enhance your best features, your charm and your values. Think about what you like, maybe it's bohemian, maybe it's timeless, maybe it's vintage… Maybe there is a type of neckline you prefer or a shape that you are comfortable in.  Think before you start shopping for your gown and stay focused.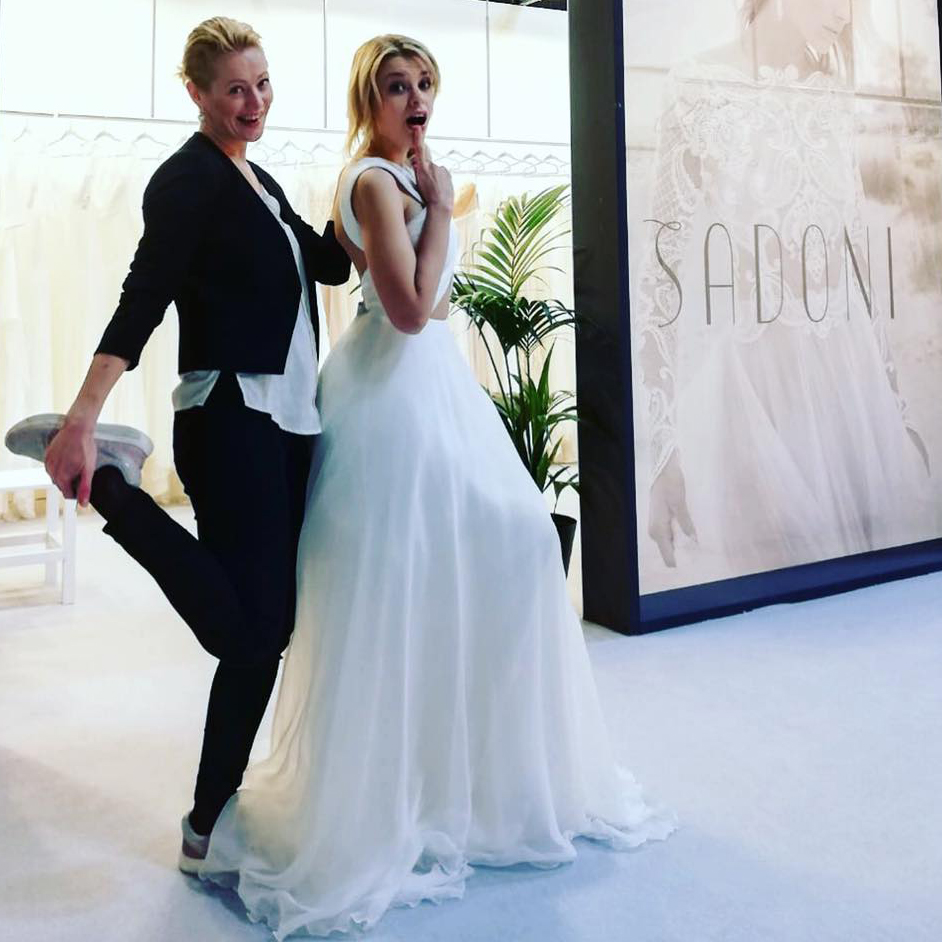 CSW  Do you have any special request for brides who approach Sadoni for the
first time?
TS  If a bride is visiting us for the first time, we encourage her to take the time to feel the fabrics. We also encourage brides to try on our gowns. And don't forget we also offer plus size dresses and take made measure orders for these. So no matter the size, you will look exceptionally elegant in SADONI.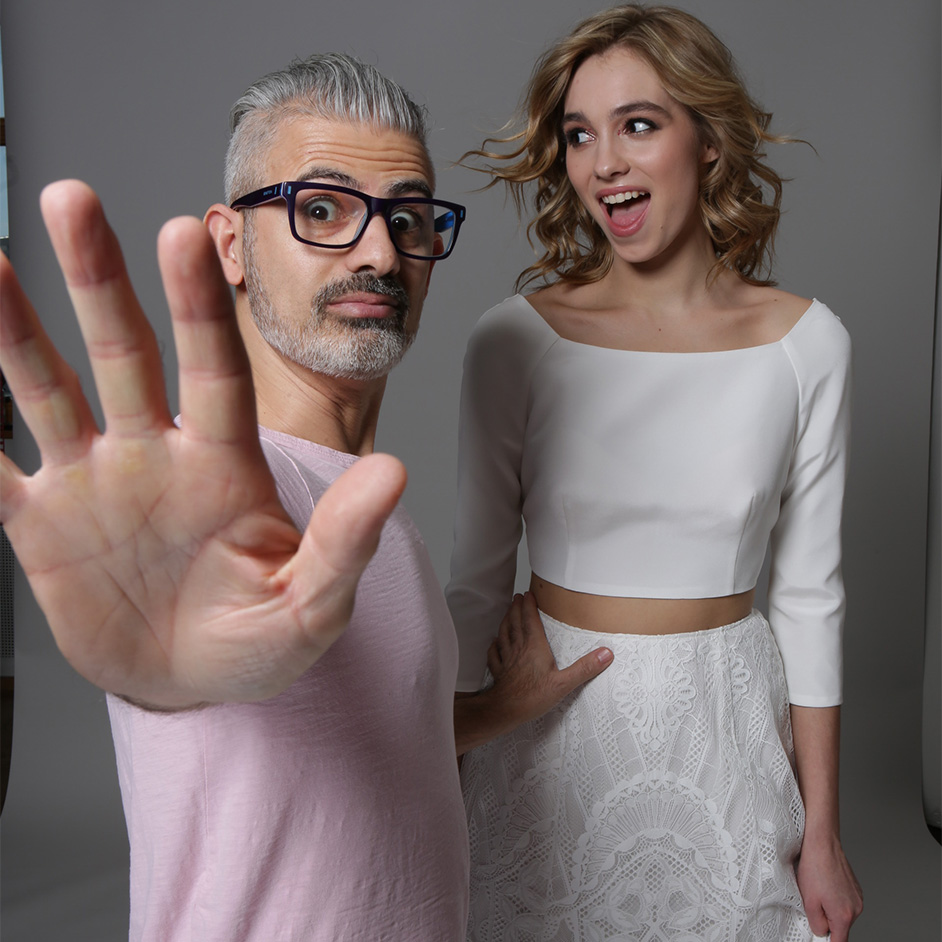 CSW  For the bride who wants a Sadoni gown, what is the order process?
TS  Internationally, around 70 retail stores stock our gowns. In Oslo we have our own store and aim to grow this number as we grow centrally in Europe. For those who are not local to Oslo, the great news is our online shop is also a place where brides can chat with us and order their dresses directly. Our aim is to communicate with our brides directly, without any middlemen.
For delivery of gowns ordered, we advise brides to allow 4-6 months, but we can also help with urgent orders. But it helps if its not left until last minute.
In general, once we receive an order, we begin to make the dress.  When it's ready, we carry out rigorous quality control before the dress is shipped to our retailer who takes care of any necessary alterations so that the dress fits the bride perfectly. Alternatively, we can ship the dress directly to the bride who can then appoint her own local seamstress to handle any fitting required. It's also worth noting that only stock standard size gowns,  for plus size gowns, we offer a made-to-measure service to ensure a good fit.
CSW  What three words describe your world?
TS  Nordic, free spirited, fun…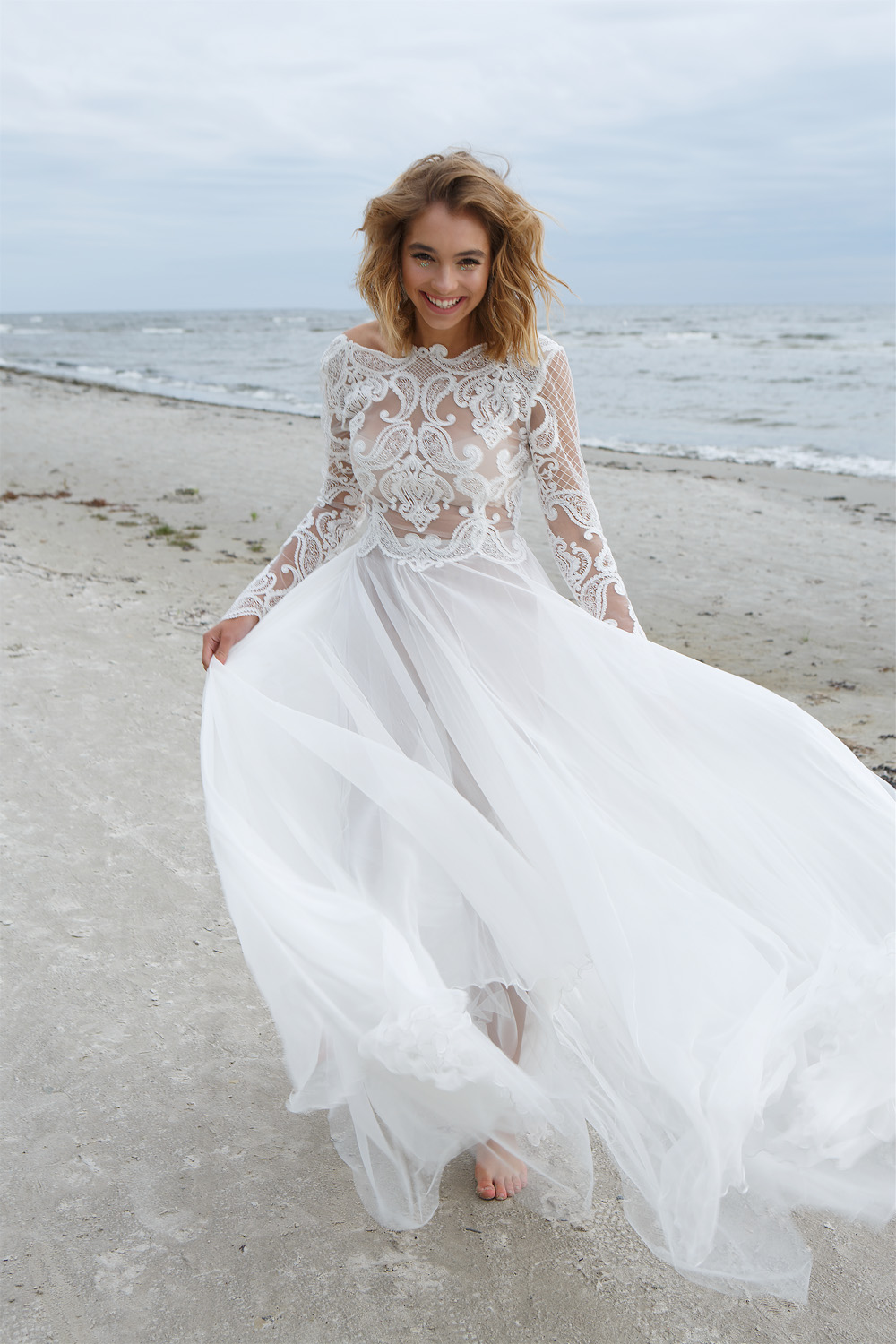 ---
CSW  What do you get up to when you're not working?
TS  We both love to travel and explore. We love to experience culture, art and enjoy nature, especially the beach. Family is important to us and so is our work and social life – a good party never hurt anyone! Live, love and laugh describes the life we lead, in addition to working very hard! We always make the most of things, there is so much beauty to appreciate…
CSW  5 things you can't live without?
TS  I'm more about feelings than I am on physical things. I personally need love, laughter, creativity and a dash of a wild spirit! Hamid, my husband enjoys music, art, family, the sea and a good joke. If I were to list my '5 things', I'd say:
Kids, creativity, family
Candy
Music
Warm socks
Wine
A pen & paper