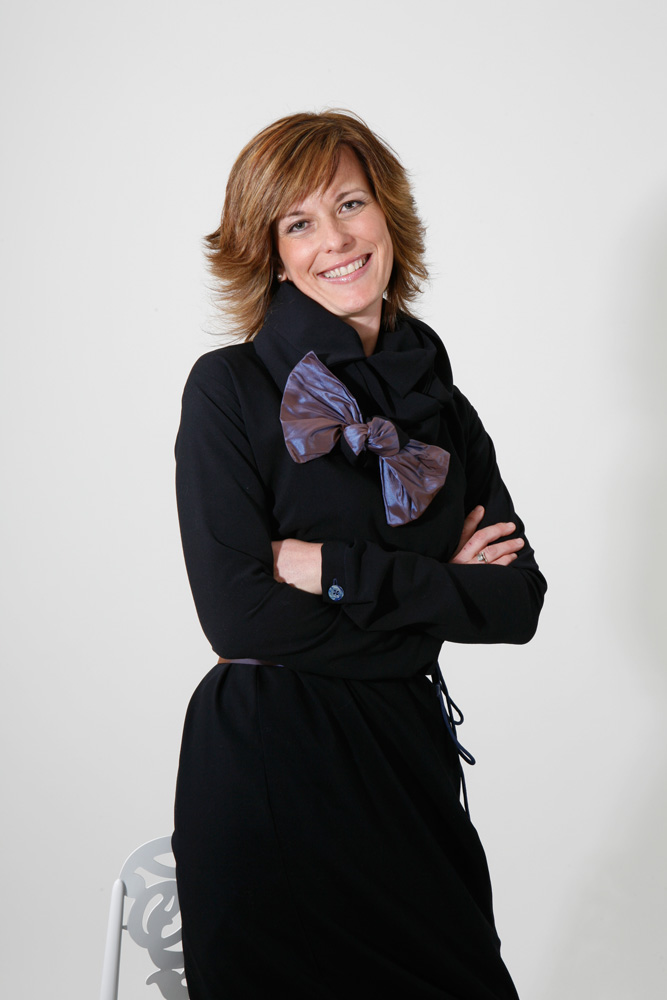 We caught up with Monia Re of Kairòs Eventi to discover how they make couples' dreams come true. We have no doubt the passionate and infectious personality of Wedding planner Monia contributes a great deal to why brides love to work with them. Their creations are exquisite, from modern to cosmopolitan. Read on for our interview with them.
Celebrity Style Weddings  Tell us about Kairòs.
Kairòs  Kairòs begins its wonderful adventure in the world of Italian weddings in 2007. The heart and soul of the world of Kairòs is Monia Re. When Monia speaks of her brides, her eyes sparkle and smile, and all her body vibrates. She instantly overwhelms with passion, energy and enthusiasm. She is obviously born to be a wedding planner. The emotions that she gives live in time. Her amazing astute skills, innate class, natural taste for beauty and quality of her designed events, enabled Monia to set herself out within a few years as one of the most valued wedding planners in Italy. Honorary member of the Association of Wedding Planners of Milan and first ever Italian Wedding Planner to be certified by FAC CERTIFICA (National recognition of professionals), chose for her trademark the Greek word "Kairòs", standing for the "supreme moment", a propitious moment for decision or action. A very charming and meaningful word that Monia decided to dedicate to her couples. And then, taking care of all the preparations, she releases senses with enthusiasm and blends together the elegance of details, simplicity and sophistication, tradition and innovation. In a perfect balance of colors, flavors and shapes, the versatile Art Director of Kairòs designs always original and exclusive events. Her heart preserves the intent to interpret the wishes of every person who requires meticulous attention to detail. Her passion is synonymous with quality and reliability; her motto is a promise: "I have the simplest tastes. I am always satisfied with the best." (Oscar Wilde)
CSW  What makes a Kairòs wedding unique?
KE  Kairòs aims not to ever replicate any previously organized wedding or even just a simple decoration detail; this is our true strength. Each event thus is born to showcase originality and uniqueness. Kairòs knows how to tailor a bespoke wedding for a bride and groom, just like a dressmaker knows how to create a perfect suit for their client. All of us are different, and only our own clothes fit us perfectly. Juts like that each time Kairòs offers with elegance and simplicity a layout dedicated uniquely to only one couple. Originality, simplicity and essence, therefore, become the main features of Monia Re's designed weddings.
CSW  What locations do you cover? (In Italy and abroad if you can also plan events outside of Italy).
KE The jewel in the crown for Kairòs is a selection of secluded and intimate locations spread all over the hills of the Langhe, just a few kilometers away from our office, right in the heart of enchanting vineyard landscapes, which together with Monferrato and Roero have recently entered the list of UNESCO World Heritage. Due to our extensive experience in this area we mostly concentrate on Piedmont, however, our specialists travel keenly to all the major wedding destinations in Italy: Venice, Portofino, the Amalfi Coast, Tuscany, Salento and Sardinia. All of Italy is amazing and Kairòs team is ready to fulfill the dream of couples in any romantic hideout in Italy, being also ready to embark on any overseas wedding project.
CSW  For brides who are planning to have a destination wedding in Italy, what is your booking process?
KE  Foreign brides normally make decisions quickly. Together we meticulously evaluate the wedding reception venues and the length of their stay in Italy. Often we create themed packages that are highly appreciated by the brides, which include, in addition to the reception, also visits to the renowned wineries of our area, Piedmont wine tasting sessions, truffle hunting tours, or even hot air balloon rides over the magic hills of the Langhe. Thus we select venue, as well as types of ceremony and reception. We take care of all the paperwork necessary for the event and, within the agreed budget, offer decoration solutions and various additional services that are required by an individual couple.
CSW  Do you have any wishes or expectations for each couple that you work with?
KE The main wish is to create for the bride and groom the most beautiful day of their lives, to succeed in accomplishing everything they have always dreamt of and to meet their expectations as professionals they would never be able to get along without. The pleasure of staying in their hearts for the wonderful relationship born between us. Every time I organize a wedding I feel like "I'm getting married", too… strange as it may seem, but I am getting so involved with the preparations that each wedding seems my own!
CSW  What inspires you when you're planning a couple's wedding?
KE I close my eyes and imagine the moment. First I set priorities based on the couple's wishes and their character. Then I think of a selected wedding venue, area and season, as well as all the aspects that may influence the final outcome of a very refined project. But first and foremost with utmost discretion and delicacy I try and enter their lives, trying to get to know them as much as possible, because this is the main prerequisite for a successfully chosen shape and colors of their dream wedding.
CSW  Tell us your 5 favorite things.
KE I am mostly passionate about searching for the wedding dress together with the bride, choosing flowers and creating personalized wedding theme. Personally I also adore preparing small surprise gifts for the guests. And finally I love that flow of adrenaline when all the team (mine and the one of my suppliers) is revolving around my decisions, my smiles, my coordination, and everything falls into place with professionalism and elegance just the way it should be!
CSW  Favorite celebrity wedding?
KE There will always be a special place in my heart for the wedding of Amadeus (famous Italian TV presenter) and Giovanna Civitillo (showgirl and dancer), which we organized in next to no time. I carry them in my heart for their true love, their simplicity, their charm and above all for their amicable way of working with us, defining all the details for their wedding ceremony. 2014 has been marked by many local and international celebrity weddings in Italy. The couple that struck me the most, however, is surely that of George Clooney and Amal. She is an icon of boundless style and elegance. And him … it's him… it's George!
CSW  What are your style tips for brides and grooms?
KE My main tip for the bride is to choose the wedding dress, which makes her feel best of all. Every bride has her own fated wedding dress and once she has it on she will know. Something unexplainable happens. So I believe one should avoid insisting with other dresses and just go with the flow. The key word for both bride and groom is naturalness. I would recommend to the bride to avoid bulky updos, cumbersome dresses and excessive cleavages, especially during a religious wedding ceremony. The groom, choosing to wear a classic three piece suit, will never make a mistake. Choosing, however, to wear tight or half tight suit it is highly important to observe the time of the wedding ceremony and the dress code. So, I always choose naturalness, as a symptom of simplicity and deep interior elegance!