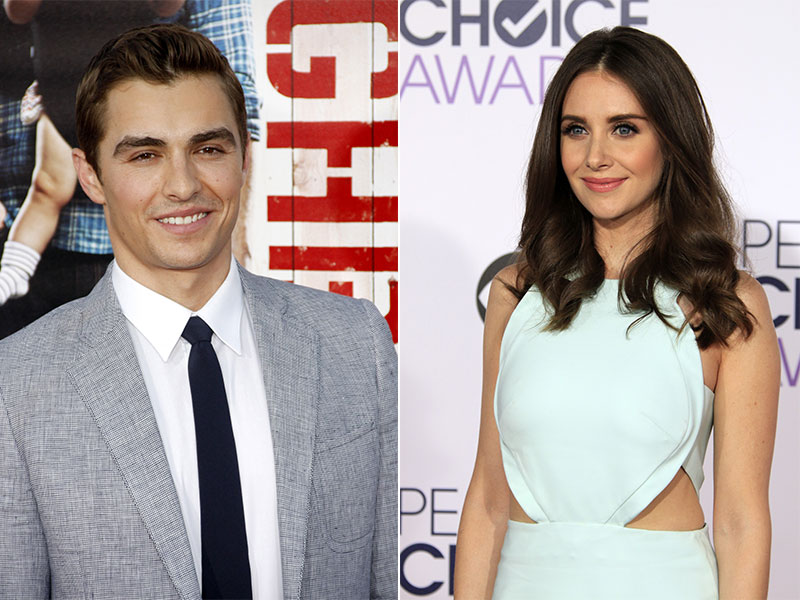 It came as quite a shock to, well, pretty much everyone when it came out that Alison Brie and Dave Franco were engaged to become married.
Why did this shock happen? Well, the shock came for a few reasons, one of these reasons being that not many people even realized the two were even a couple. Another reason is that Alison Brie once stated that she never wanted to get married, so we really didn't see this coming, but we're so happy for the good looking duo.
32 year old Brie is known for her acting in the TV show "Community" and more recently, in the Comedy movie "How to be Single," which is a bit ironic if we're honest. Francois is also known from the movies "21 Jump Street," "Neighbors," and "Now You See Me." The couple have been reportedly dating for 3 years now, despite most people not knowing – which probably helped their relationship grow stronger without the pressures of the watching media. Once you're over the shock that they were dating for three years and managed to keep it under wraps, maybe you'll think "wait! Didn't Alison Brie say she never wanted to get married?" and you're absolutely right.
Alison Brie's parents divorced when she was 5 years old, so seeing that and then going into the acting industry – she certainly did not expect that marriage would be something possible for her. As we all know, it's not always easy for the ever-so-busy celebs to maintain relationships. Consistent traveling for work, and being constantly in the spotlight, it's a hard balance, especially when you become married and attached to another person. The acting world is not one made for lovers in our day and age, though ironically it's normally the lovers that choose to act; And so Dave Franco and Alison Brie fell in love, two acting lovers.
Some may wonder why Alison Brie decided to go against her previous beliefs, well, that's just the wonderful thing about being human. We have the ability to change our minds, and when love comes knocking, we'd all better be ready to run with it.
If Franco and Brie were able to keep their relationship almost completely out of the public eye for three years – three years of dating and living without worry or the annoyances of celebrity couple life, we think think that this is a recipe for a great happily ever after! They may be in the spotlight more now, but we wouldn't doubt that this couple can keep the smoke screen up for their own safety.
We're glad Alison Brie fell crazy in love and decided to get married, it gives us one more celebrity wedding to look out for! The pair make an undeniably adorable couple, and we'll certainly be watching as their lives move on together.