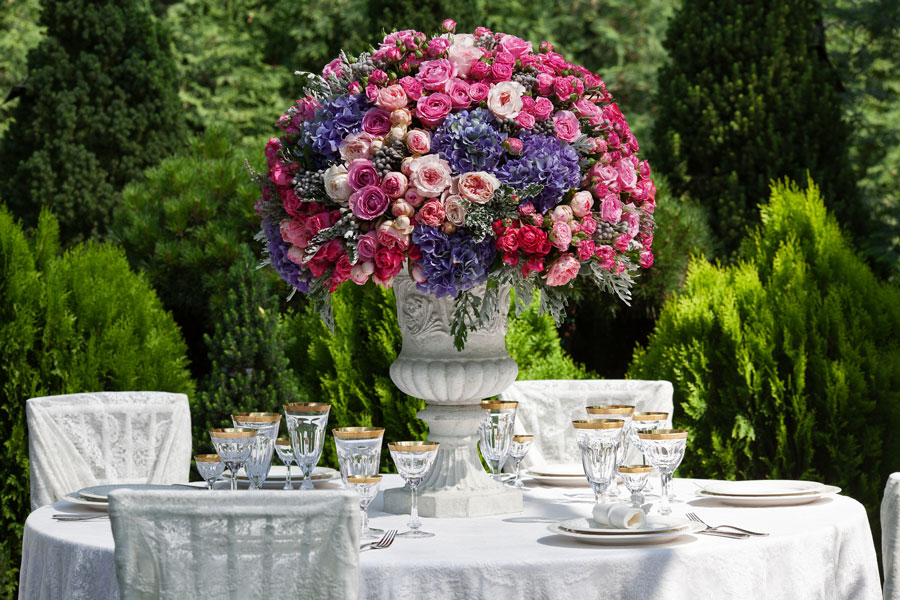 The wedding rehearsal dinner is your last celebration before the big day! Think of it as a practice run for your wedding.  
If anything seems out of place or not quite as you imagined, here's your opportunity to fix it. If any of your wedding party members have a case of the nerves, this is also a chance to help them remain calm. If you've never been to a wedding rehearsal dinner and you're thinking about hosting one, here's what you need to know.
What exactly is it?
An opportunity for bridal-party members and parents of the bride and groom to gather together, socialize and practice their roles in the wedding ceremony.  A dinner is held directly after to celebrate.
Why have one?
The rehearsal dinner is a great opportunity to thank all the major players in your wedding.  Presenting a small gift to your wedding party members , parents and even each other is the norm here. This is your chance to thank them for all that they've done and you'll get to do it in an intimate and close knit setting as compared to your actual wedding. The rehearsal dinner is usually filled with sentimental speeches and touching toasts from family and friends.
Who plans it?
Typically the groom's family had been tasked with hosting the rehearsal dinner but times have changed. Modern couples are now opting to host the rehearsal dinner themselves while some are hosted by both sets of parents.  This is a matter of personal preferences.
Who should attend?
The bridal party and the immediate family attends but again, times have changed.  Some couples will also invite their out-of-town guests.  It makes perfect sense to include them in on this.  These people have likely traveled a long distance to be there for your on your big day so why not entertain them? Inviting them to your rehearsal dinner is a wonderful gesture and shows how grateful you are that they will be a part of your special day.  Since this is an important event, consider hiring a photographer to capture the wonderful memories that will surely be made.
What kind of rehearsal dinners are there?
The rehearsal dinner does not have to be a formal affair.  Some rehearsal dinners involve booking an event room at a restaurant, a quiet dinner at home, a bbq outdoors, a casual picnic in the park or a catered lunch on the beach.  It doesn't have to be a dinner either.  It is not unusual for couples to have a rehearsal brunch or to gather at a favorite cafe for coffee, tea and pastries.  Be creative with your chosen theme and venue for an unforgettable rehearsal dinner.
When to have it?
Your best bet is to have the rehearsal dinner 1-2 nights before the wedding, right after the actual wedding rehearsal. Planning your rehearsal dinner early in the evening ensures everyone attending will be well-rested for your wedding.
Relax and enjoy your wedding rehearsal dinner.