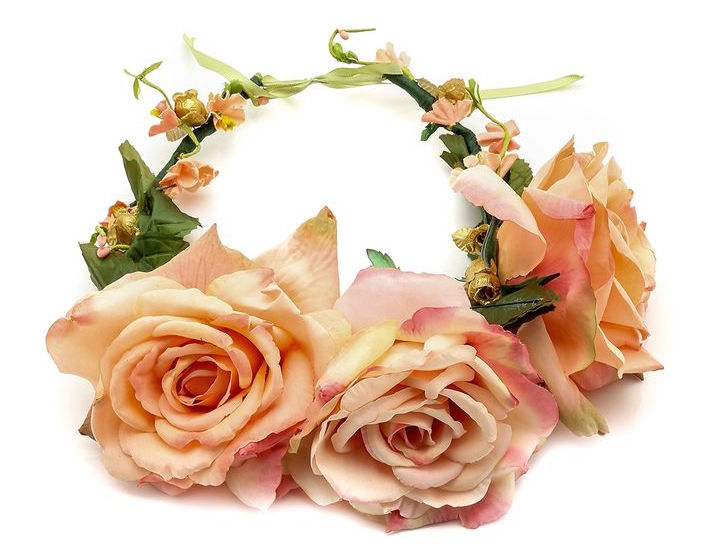 Looking for an alternative to the traditional bridal veil? Take a page out of the boho bride's style book!
Consider crowning yourself with a gorgeous halo of flowers instead.  The popularity of floral crowns are on the rise. They're a lovely option for brides and nothing could be more whimsical.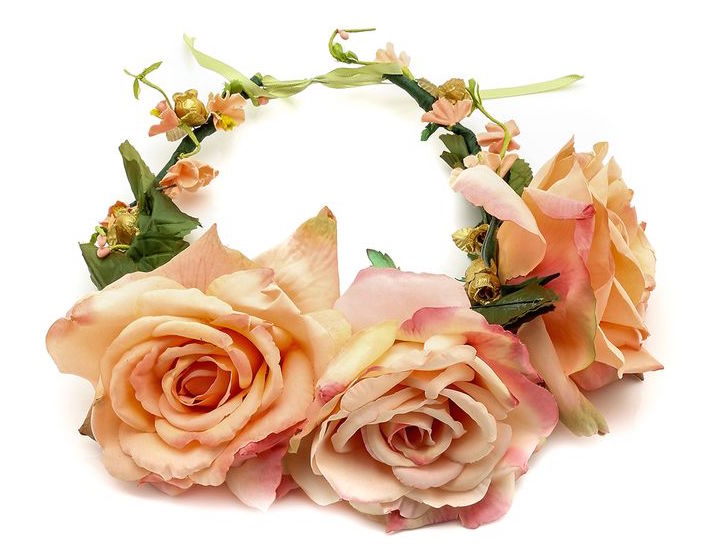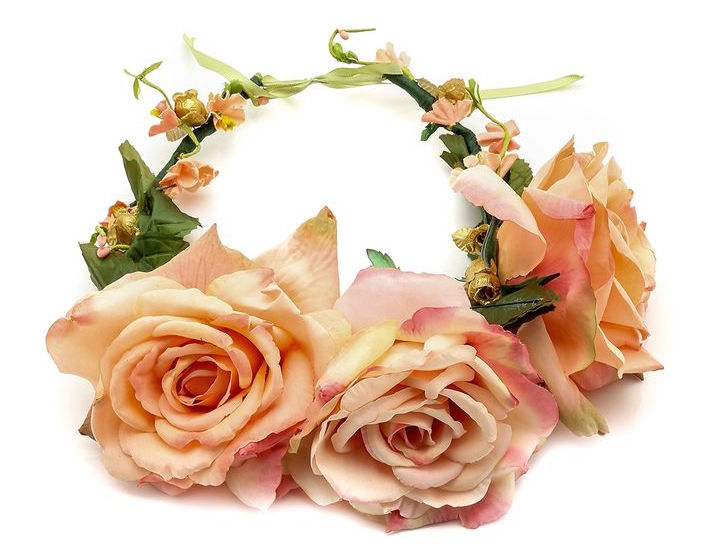 Whether the buds are miniature or the big bold variety, there's just something undeniably chic and romantic about floral crowns.  Handmade by Denise Trefry of the lovely Tallulah brand, these silk floral crowns are an ultra-feminine mix of vintage and new elements.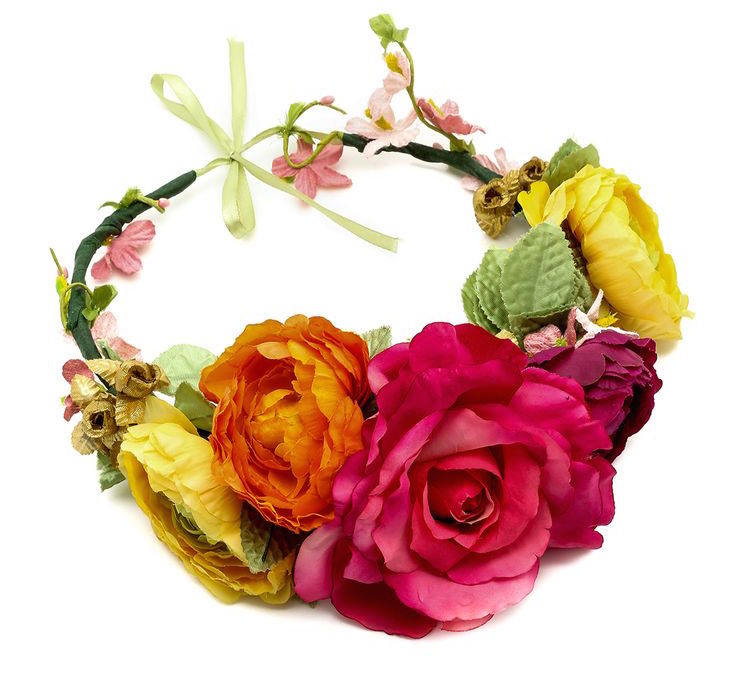 Adorned with silk flowers, gold buds, velvet leaves and seed pearls, each floral crown is completely unique. No two are the same.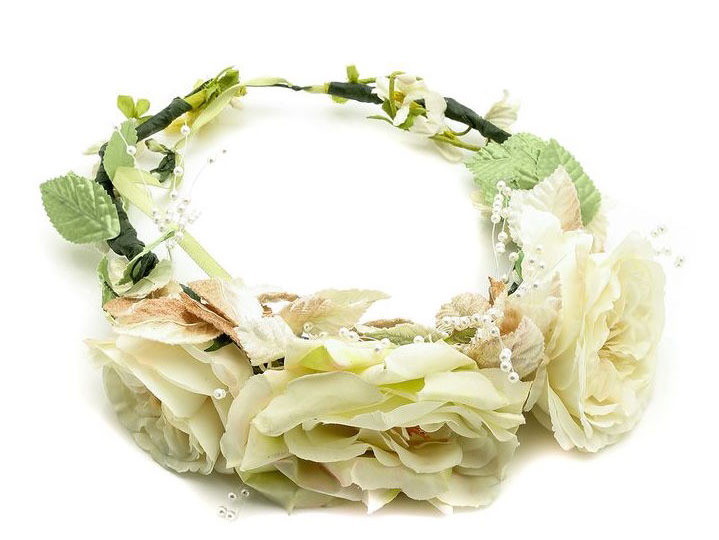 What a beautiful way to complete your bridal look, right?