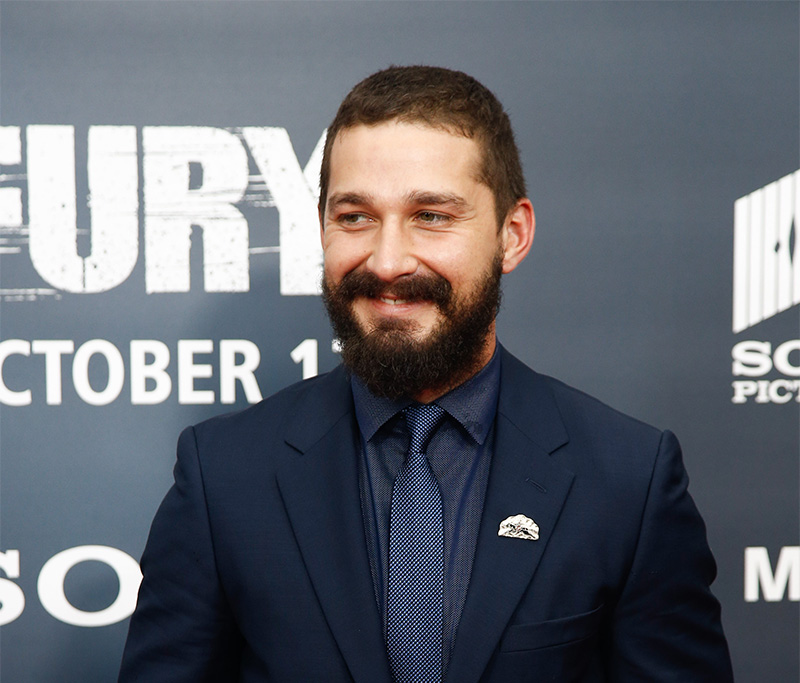 Hollywood pair, Shia Labeouf and Mia Goth have everyone wondering whether they are engaged. If they meant to get us curious, it's certainly working.
Indiana Jones actor Shia Labeouf's girlfriend Mia Goth has been sighted spotting a pretty large diamond ring on her engagement finger, which has everyone curious whether the pair are engaged.
According to sources, the Transformers actor is engaged to longtime model girlfriend Goth. The rumor which started earlier this month has photogs taking snaps of the huge rock she's been wearing. The Hollywood hunk went on a shopping excursion earlier this month with his rumored fiancée, at Gelson's in Los Angeles where he is said to have spilled his engagement news. It's said that Labeouf allegedly told the cashier that he and Goth were engaged, a source told Us Weekly. A bystander also claimed they got a glimpse of the new engagement ring, which further fueled the rumors.
Another sighting of Mia's large, round-cut platinum diamond bling  (on the same finger) took place during a Miu Miu show at Paris Fashion Week last March.
The pair first met on the set of Nymphomaniac: Vol ll in 2012. Goth later appeared in a music video that LaBeouf, 29, directed in 2014.
The outspoken star has romanced several Hollywood actresses before allegedly making it official with Mia recently. Last year he was spotted holding hands with his American Honey co-star, Sasha Lane. According to Us Weekly, the rumor continued even after he got arrested on suspicion of public intoxication in Austin, Texas, back in October. Labeouf was also been linked to his former stylist, Karolyn Pho. The two has dated for two years before splitting in 2012.