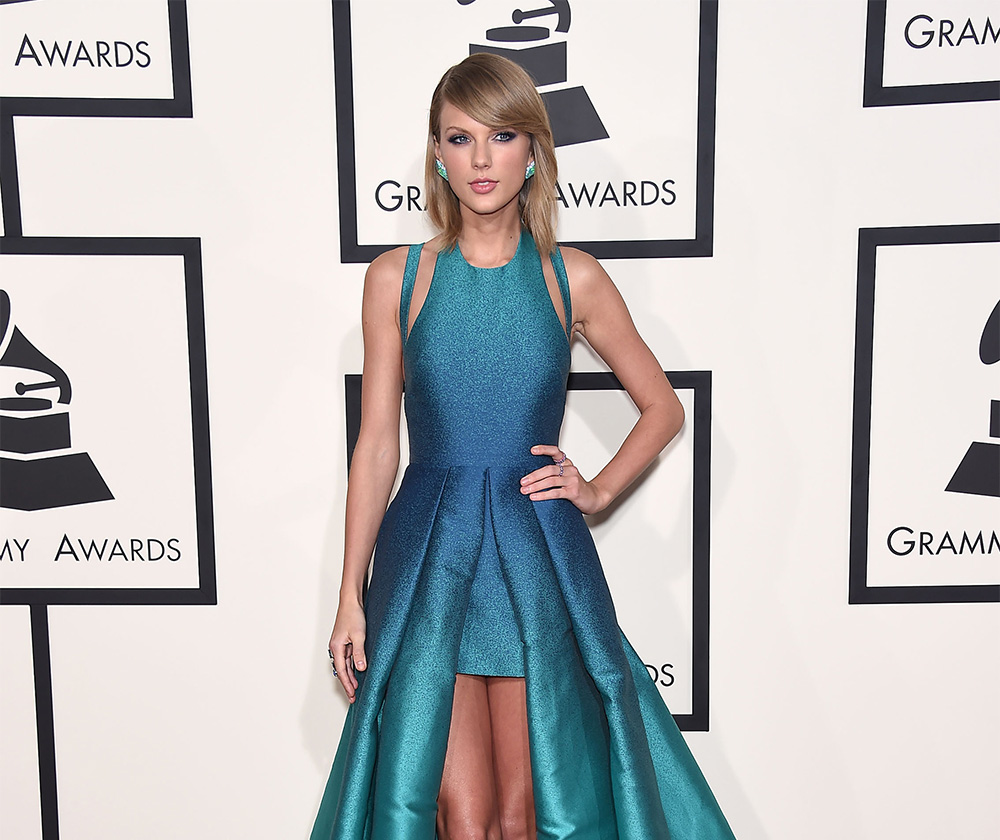 Everyone knows Taylor Swift and Calvin Harris are a recent celebrity power couple, but when the couple went on a vacation to a beautiful beach the week of March 6th for their one year anniversary, they truly gave the public some serious relationship goals.
Swift and Harris are major parts to the music business, reaping a total of 37 awards in the industry together (28 for Taylor and 9 for Calvin). With that many awards, unimaginably busy work schedules, and the media going crazy to get any pictures of the couple, it's pretty shocking they were able to find some time to go to the beach, but we're sure glad they did.
https://www.instagram.com/p/BC_jaOUDvGT/?taken-by=taylorswift
The pair's tropical escape has been documented through their Instagram accounts, showing pictures of the couple relaxing and kissing on the beach, which manages to maintain its beauty even in pictures with the beautiful couple – isolated and scenic with beautiful weather for the couple to relax in the sun.
https://www.instagram.com/p/BC_jm_uDvGk/?taken-by=taylorswift
It's almost like the couple knew just how to tease their fans with images from the dream vacation; Taylor even posted a picture of their initials written in the sand "TS+AW." AW of course being Calvin Harris' initials – his true name being Adam Wiles.
https://www.instagram.com/p/BC_k8m4t3Ih/?taken-by=calvinharris
The couple started dating back in March 2015, casually sneaking into the couple scene – being spotted on potential dates (left it up to public speculation to decide if they were or weren't dating at the time). Because of this they quickly became a known couple despite not directly announcing their relationship. This was probably attributed also to the fans of both musicians who were exhilarated to find out the couple was together. It now seems that from the start everyone knew this musical duo would be one for the records.
https://www.instagram.com/p/BCoRu5ajvBD/?taken-by=taylorswift
Recently, the 26 year old pop diva also instagrammed a picture of a lovely gold locket with 3.6.2015 inscribed onto it, captioned "3.6.15 One Year Down!" It's clear the couple is very happy and excited to celebrate with both themselves and the happy people around them who love the relationship as much (if not more, in the case of some fans) as Swift and Harris themselves.
https://www.instagram.com/p/BC_jtBajvGy/?taken-by=taylorswift
So could the couple be on their way to tie the knot? From how its seeming now – absolutely, but we do know from countless previous dream celeb couples that things don't always work that well. Busy schedules can be detrimental to a relationship, but Taylor and Calvin stem from the same industry, so hopefully their understanding of the business will keep them going strong like they clearly appear to be right now. In the unfortunate case that they do split, at least everyone can hope for some pretty great heartbreak albums; And if they work out, maybe we can hope for some new love songs to last for generations.
Regardless of what the couple have in store for themselves in the future (hopefully a collaboration album at some point, please), we're all happy to see them together and enjoying their time despite media and work pressures.
So here's to many more anniversaries TS+AW! We wish you the best!