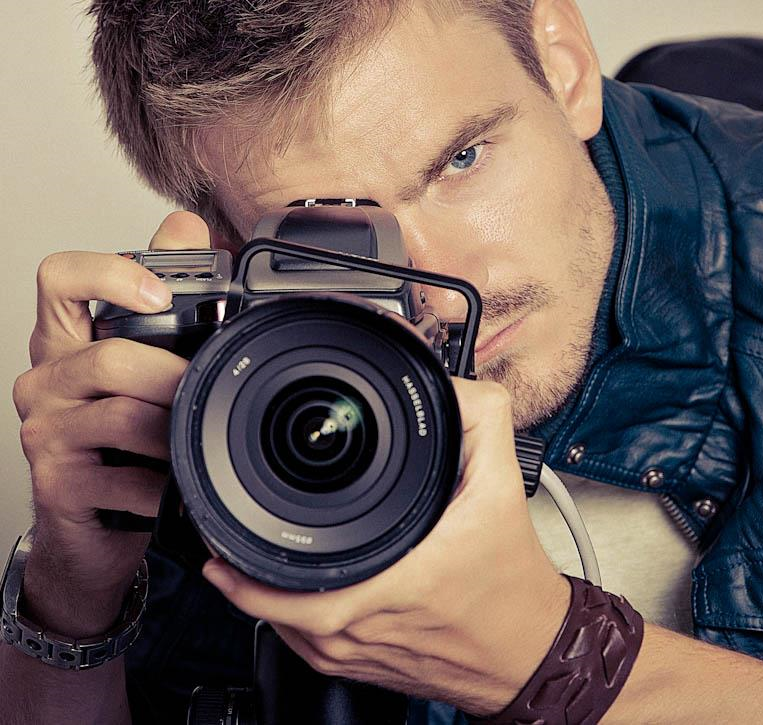 LA based photographer Sergey Green has long been hailed by brides and grooms from the past and present. We just had to find out more about the man dubbed one of LA's finest wedding photographers. If you're planning your wedding or ever planned one, you'll know that the single most important thing after your wedding is to see great wedding photographs that captured your big day. And because you only get one chance to get it right, it's very exciting when you finally find a great photographer who will work seamlessly to get great shots. When we had the opportunity to catch up with Sergey Green, it was easy to see why couples say he's a true joy to work with and delivers results beyond expectations. We interviewed the man himself to find out how he does it.
Celebrity Style Weddings  Before you started photographing engagements and weddings, you photographed artists, actors, and models. What inspired you to get into wedding photography?
Sergey Green  I started doing photography about six years ago. I got my first camera, which was Konica Minolta S414, and started shooting everything that was around and quickly realized that I liked doing portraits the most. Especially in enjoyed shooting in those moments when they were doing something interesting and when their faces are full of emotions. One time I got a random offer to be a photographer at a friend's wedding. I said that I've never done it before and I'm not sure how to do it, but that I will do my best. The results were right away pretty good. Now when I look back at that shoot, I can see how far away it is from what I do now, but at that time I was completely happy with what kind of photos I got in the end.
I didn't stop doing portraits. I traveled a lot from city to city to be around professional photographers and to learn from them. I wanted to be in that kind of environment. Later on I moved to the US, not only because here the number of talented and successful photographer is much greater, but also because I liked the lifestyle of LA.
So, six years later, my first wedding grew to become a full-scale business. My passion for photographing beauty also developed into a new direction of fashion photography as well.
CSW  You specialize in journalistic style engagement and wedding photography. For our readers who have never heard of this distinct style of photography, can you explain what it is and why it's so special?
SG  I often hear different explanations of what photojournalistic wedding photography is, and all of them are correct to certain degree. Everything that happens at the weddings I see as a movie. Every second has 25 frames and I'm catching the frames that I need. And this happens at every wedding. So you need to learn to anticipate them, constantly look around in all directions, quickly respond to action, and train yourself to always stay focused. After all, 8-10 hour weddings are pretty long, but the wedding photographer has no time for rest. It takes a lot of energy, but when you realize that you just got the perfect show, you just want to jump and scream, "Yeah! I got it!!!" This gives a lot of energy to keep searching for more. So you just move from one moment to the next, from one wedding to another. This is how I found how I could enjoy every single wedding that I shoot.
CSW  What kind of photography packages do you offer? Will you customize to work with any budget?
SG  I have three main packages: for 6,8, and 12 hours. Most of my clients prefer the longer ones. Sometimes the clients want some specific things, so we tailor a special package just for them. And I have no problem doing it. The three packages were made to ease the choice and provide some starting options. So if clients want to change something, I'm always happy to work with them on this. I'm very adaptable.
CSW  What are your favorite venues for engagement and wedding shoots?
SG  For the engagements, my favorite place is Creek State Park in Malibu. I really like the color pallet there. I like how the hills are located to let more or less light in, and it seems that everything there is just how I need it to be. I like the texture of the herbs and trees. And the best part is that it's a very intimate and uncrowded place. This really helps the couples to open up and show their emotions towards each other, I mean their real emotions. This is something that's difficult to get in crowded places.
But the location always needs to be chosen for each couple. If they want a city shoot, I'm not going to insist on a park. They won't be at ease and it will show on the photos. So I always follow the wishes of the clients.
CSW  Can you tell us your top 5 must-have shots that need to be taken at every wedding?
SG  I started thinking about this a while ago and found the answer when I was at clients house. Now we are very good friends. Must-have photographs you can see in the most noticeable places. Typically they are in the frames on the walls. Typically those are family group photos and photos of the groom and the bride during the ceremony. So I think it is very important to dedicate enough time and focus to these shots. And even though I love catching moments, for these photos careful planning and directing everyone in the photograph is essential. Because these photos will 90 percent of the time be the ones in the frames. Sometimes I find emotional photos in those frames, the photos people didn't know I was taking. So one time I asked the bride why they chose to print this specific photo. "You know, when the wedding is over the daily life kicks in… work, things to do, then a baby… but this photo sometimes stops us in all this hustle and reminds us how much we love each other," she replied.
CSW  How important is it for photographers to get to know their clients before an engagement or wedding photo shoot?
SG  I think it's very important. The main idea is to give the feeling of confidence to the clients, confidence in the photographer. I noticed that the main fear is that they choose the photographer who doesn't really care what he's shooting. He just takes the photos, takes the money, and if they happen to be good also puts them on the website. The fear is that the photographer won't do the best job he can. And often this is exactly what happens. That's why it's so important to meet the photographer before the shoot.
I shoot a lot of fashion and can clearly see the difference between a professional model and someone who doesn't know what to do in front of the camera. So before starting the shoot this is something that needs to be discussed.
I love my clients, they gave me everything I have right now and I never forget about that.  So if a client wants to meet ten times before the shoot, I'll do that.
CSW  How do you interact with couples? Do you have any tips to make them feel at ease in front of the camera?
SG  This is one of the reasons why meeting with clients before the shoot is a great idea. On my website everyone can find lost of recent shoots and articles which will help them.
CSW  How far in advance should a client book you for wedding photography?
SG  Booking times can vary, but typically it's between 6-12 months. I would recommend this time-frame. Booking a photographer for the wedding in advance also gives the peace of mind that you have made your choice and don't have to worry about this anymore.
CSW  You're based in Los Angeles. Will you travel anywhere to accommodate a client?
SG  I like to travel and try to do it as much as possible. I've shot weddings in Los Angeles, Orange County, San Diego, Las Vegas, Iowa, New York, Miami and Moscow. I'm open to shoot a wedding at any place in the world. I always customize the package to accommodate such special conditions and I'm always open for travel.
CSW  If you could shoot a wedding anywhere in the world, where would that be?
SG  There are lots of places, Yosemite National Park, Bonneville Salt Flats, Paris and Norway. Shooting a bride in the wedding dress in these locations is fashion.
CSW  What do you think the future holds for wedding photography?
SG  Wedding photography is first of all classic photography. There are some trends and styles, but they quickly fade away. Things like HRD effects, filter, and super wide angles such as fish eye will look the same way like sci-fi movies of the 80s. It will at least be funny to look at. Yes, it's easier to impress with such effects, but I prefer to use the classic techniques and gear. I wish that the kids of my clients looking back at their parents' wedding albums be impressed rather than laughing. My personal favorite and which I consider the masterpiece of wedding photography is Jacqueline Bouvier Kennedy and Senator John F. Kennedy at their wedding reception at Hammersmith Farm, Newport, Rhode Island, September 12, 1953. I believe the present and the future of wedding photography is in such kind of amazing work.
CSW  What do you like to do when you're not working?
SG  When I don't work I don't feel complete. I'm lucky and my girlfriend is a very talented photographer and in our free time we love to travel and shoot. If there is not enough time for this, I think of something else. But sometimes you just have to rest… I either go surfing in Malibu, or drive to Big Bear and go downhill on my Specialized, or go snowboarding. After all there are some many great places in and around California. I also like speed. So you can often see me on a race track in my Miata. So in short, 24 hours in a day are not enough for me.