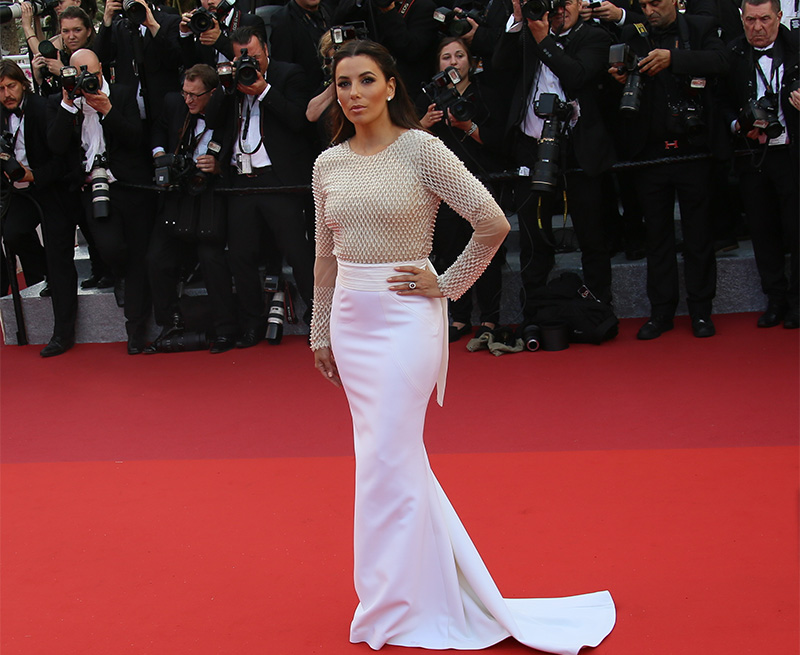 https://www.instagram.com/p/BFVYMAlPKve/?taken-by=chastainiac&hl=en
https://www.instagram.com/p/BFR8Qb0iGjn/?taken-by=evalongoria&hl=en
https://www.instagram.com/p/BFUQH_Vofs5/?hl=en
https://www.instagram.com/p/BFRvRXmKdY_/
https://www.instagram.com/p/BFRwZ-yofuv/?hl=en
https://www.instagram.com/p/BFSSEsSPKgk/?taken-by=chastainiac&hl=en
https://www.instagram.com/p/BFRxpP2CSEX/?taken-by=chomismaterialgirl&hl=en
https://www.instagram.com/p/BFTQaTQx9Xz/?hl=en
https://www.instagram.com/p/BFTJr6IIfqD/
https://www.instagram.com/p/BFRjk5jofv9/
https://www.instagram.com/p/BFUVG_KIfpV/
https://www.instagram.com/p/BFTCJ1pofgc/
Get red carpet ready for your wedding with tips from the celebs at the Cannes Film Festival 2016.
We have all of the A-list celebrity looks that you can make happen for you on your big day. So many A-Listers graced the red carpet at Cannes Film Festival 2016, from Blake Lively, Bella Hadid, Naomi Watts to Eva Longoria, and the list doesn't stop there.
Jessica Chastain
Can you say WOW? Jessica Chastain wore an Alexander McQueen gown that so effortlessly it leaves us speechless, can a gown look any more sensational? Chastain looks gorge in this sheer number which quickly became one of our favorite looks in Cannes this year. It inspires a really sensational bridal look.
Eva Longoria
Eva Longoria shows you how you wear a Pamella Roland dress on the red carpet. A truly elegant number, we consider it one of the most beautiful wedding-worthy gowns of the evening in Cannes.
Amal Clooney
Amal Clooney looks a Grecian goddess in her Atelier Versace gown. Never one to disappoint, the British born human rights lawyer would make an elegant bride in this stunning gown. Although at one point on the red carpet she had a small embarrassing wardrobe mishap when her flowing yellow gown revealed too much leg, we still think the classy 38 year old pulled the dress off with class. If you're planning to have a long slit like added to your wedding gown, Amal's is definitely a style to steal.
Anna Kendrick
Anna Kendrick dazzled in a canary yellow Stella McCartney dress for the occasion. Her sleeveless dress featured a fishtail trail with a plunging neckline which flawlessly highlights her simple diamond necklace and glossy hair. Everything about this dress screams 'wedding'.
Blake Lively
Blake Lively wore a show-stopping Versace gown that left us in awe, she looks so perfect that you would think she was shooting a perfume commercial on the red carpet. It's the type of gown that will WOW your wedding guests before and after the wedding. It's definitely a style to steal.
Jessica Chastain
Another amazing look from Jessica Chastain in Cannes. A sweetheart neckline with a twist! The stunning actress effortlessly made her appearance at the Cannes Festival 2016 one to never forget in a figure hugging Armani Privé gown. For brides who want to flaunt their curves, a gown like Jessica's won't disappoint.
Araya A. Hargate
Araya A. Hargate is pretty in ruffles! For brides who want to cause a 'pretty alert' at their wedding, a gown like this Ralph & Russo couture will do just that. It's definitely a gown that will put a spin on your wedding.
Ni Ni
Fall in love with Ni Ni's oh so gorgeous Zuhair Murad gown. The inspiring gown features just the perfect length for a bride's wedding gown trail and was indeed a show-stopper when Ni Ni arrived at the "Cafe Society" premiere and the Opening Night Gala at the Palais des Festivals.
Mallika Sherawat
Mallika Sherawat is sensational in this beautiful Georges Shobeika dress. The blue detailing on her fish tail skirt it no doubt a one of the best ways to add 'something blue'.
Bianca Balti
This is just the perfect color combination for a fairy tale wedding. Bianca Balti wore a delicate Alberta Ferretti gown fit for a princess. With a wedding gown like this, who needs something else for their 'something blue'?
Hofit Golan
Who knew that a polka dot dress could look so glam? Hofit Golan wears this pretty George Shobeika gown very well on the red carpet.
Gong Li
Gong Li brings elegance to the red carpet in this vintage-inspired dress designed by Roberto Cavalli. For the bride whose wedding is vintage-inspired, this is one great style to steal. It's classic, feminine and figure flattering and would make a perfect dress for the wedding reception.
Li Bingbing
https://www.instagram.com/p/BFSreEcHTqj/?tagged=libingbing
Simplicity with a twist is worn gracefully by Li Bingbing. French designer Stéphane Rolland designed this beauty. It's so bridal and unique, we love every inch of this gown.