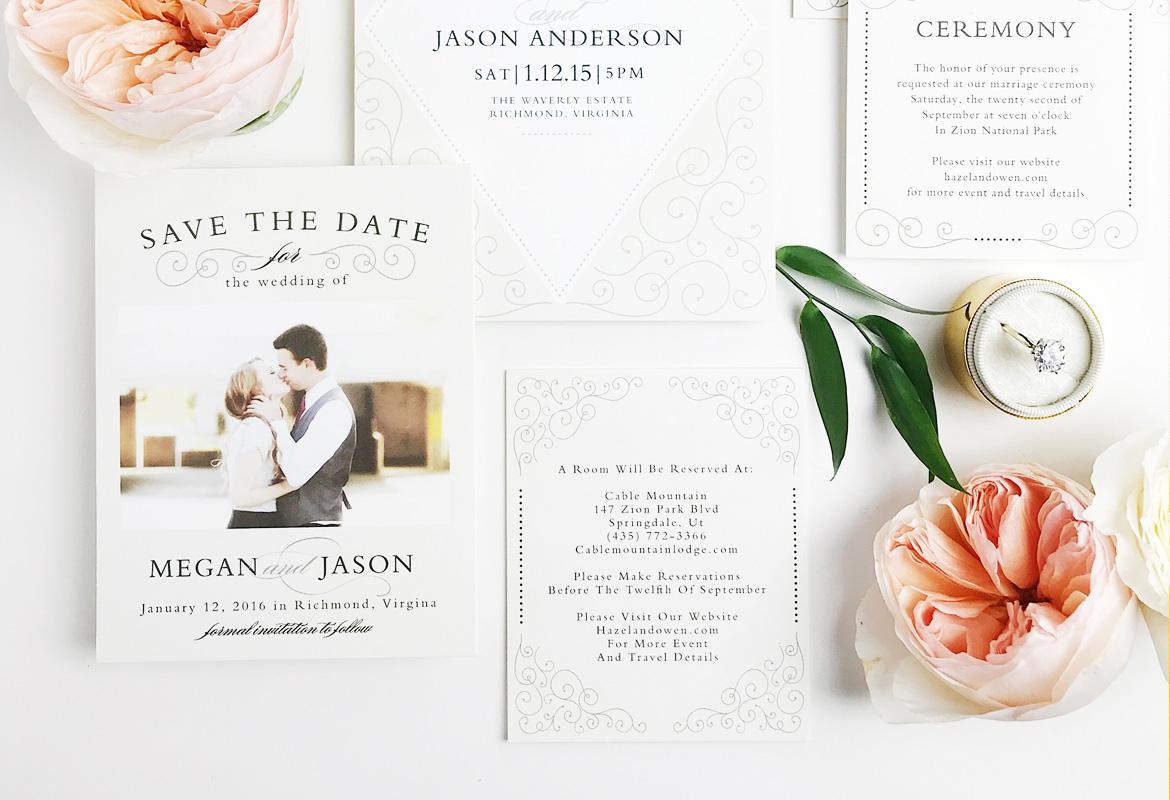 Photo credit: Basic Invite
You've probably heard that your wedding invitations set the tone for your wedding. Carefully deciding on everything from the aesthetics to how it tells the story of the love you share together is really important. And it really isn't difficult to make a decision.
When 2 people are in love, they're able to tell their love story without needing to decorate it to impress an audience, whether textual or through their wedding style. We found some stylish wedding invitations on Basic Invite that tell love stories of every kind.
The sheer delight of receiving a perfect wedding invitation
is second only to receiving 2 tickets to Paris.
If you're just beginning to shop for your wedding invitations, you may want to check out Basic Invite. Loved by many, the wedding stationery gurus boast an impressive 4.7 star rating on Wedding Wire and are a favorite of style savvy couples who want variety and charm.
The invitation experts offer an incredible range of wedding invitations. Each item we looked at was beautifully made, with fonts that uttered sweet whimpers of love messages. Here are the top 4 departments to start with when paying them a visit: