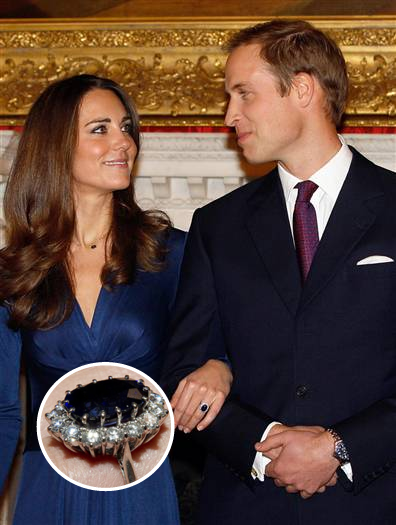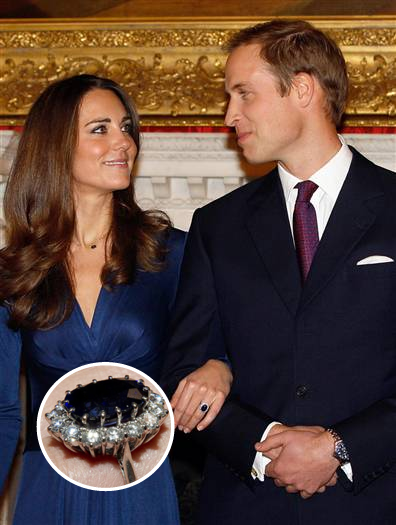 4 Colorful Celebrity Engagement Rings
To honor his mother, the late Princess Diana, Prince William proposed to Kate Middleton with his mother's sapphire and diamond engagement ring. The stunning ring is comprised of 14 diamonds encircling the sapphire set in 18-karat white gold. Blame it on the royals, but this regal and sophisticated ring captivated the world in 1981 and now thanks to this young royal couple, sapphires are appealing to a whole new generation of brides.
Source:
Photo credit: Associated Press
Don't we all just love celebrity engagement rings?
Many trends start with celebrities that leave us in complete awe. Just as colored wedding dresses worn by celebrity brides became a huge trend, so have colored engagement rings.
The look is bigger, brighter, bolder, and the more colorful the better. Your favorite celebrities have embraced the vivid route.
Colored diamonds and gemstones continue to be a major trend that shows no signs of slowing down. Here are four unforgettable colored engagement rings you'll love.
Photos: Courtesy of Debebians