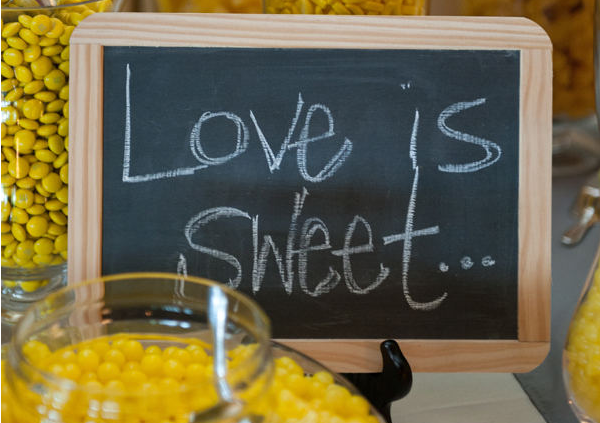 In an age where almost everything is digitally printed, hand lettering anything has become extinct. Treat your guests to this lost art form and at the same time, add a charming and personal touch to your wedding decor with beautifully hand lettered chalkboard elements.
Fairly inexpensive, they have become especially popular in modern, classic, rustic, and country weddings. Chalkboard signs are also a popular project with DIY brides. Handwriting is not up to par?  Even if you don't have the best penmanship, you can commission a calligrapher, a chalk artist, or enlist the help of a friend.  Here are 10 creative ways to "chalk it up".
Welcome Sign. Use a large chalkboard sign to welcome your guests to your wedding or reception venue.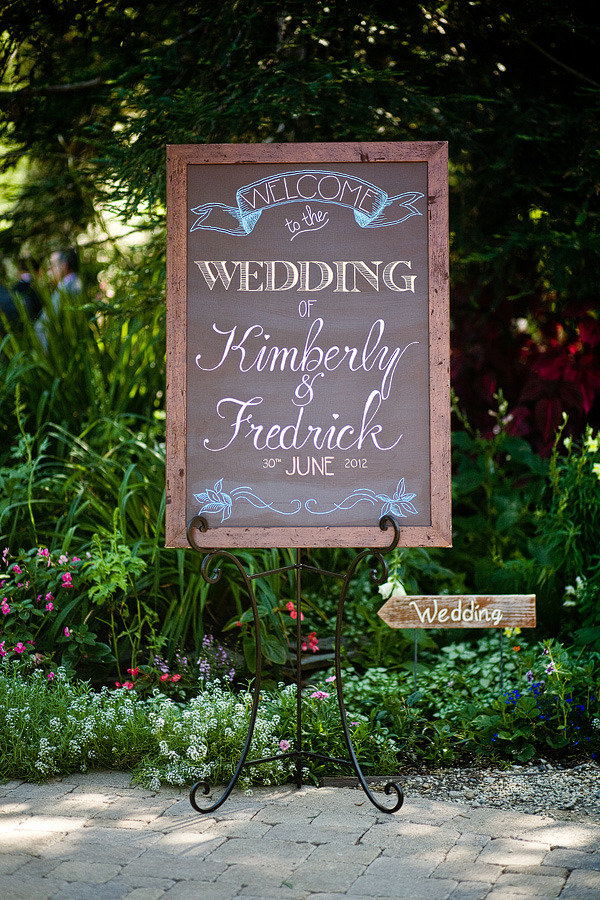 Dinner Menu.  Display your dinner menu on a huge chalkboard for all your guests to see and look forward to.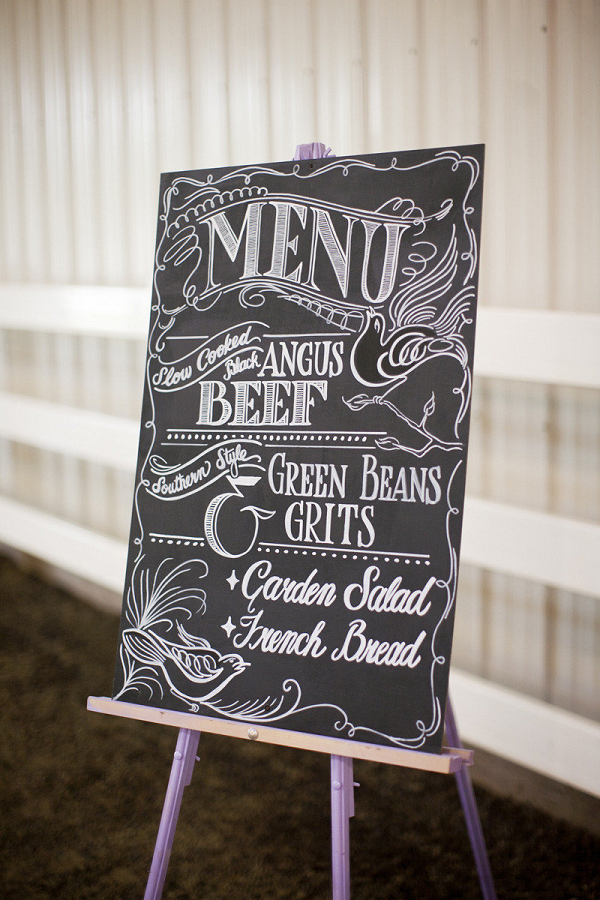 Drink Menu. If you are offering cocktails, those can also be listed on a separate chalkboard.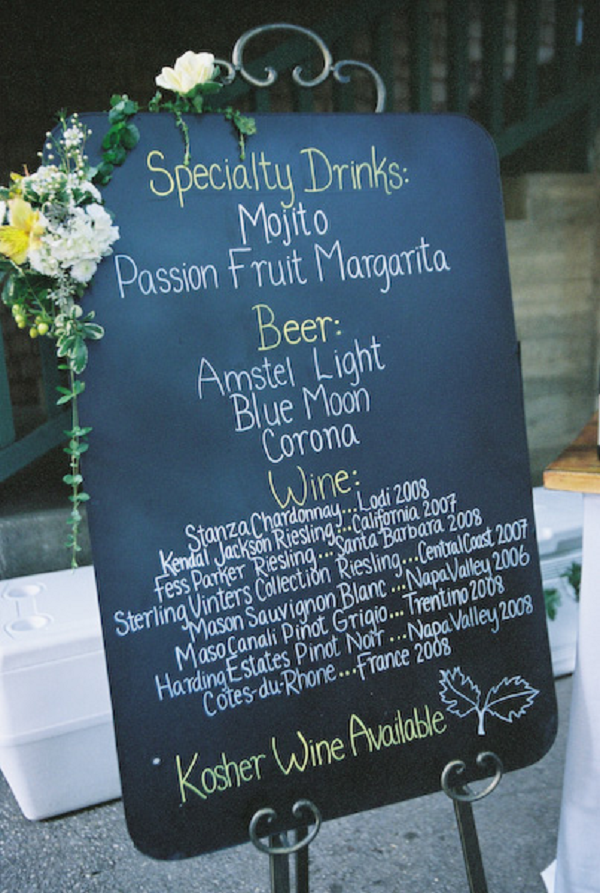 Dessert Table.  Offering a candy bar? Let your guests know where it is with a chalkboard sign. You could also list all the sweet treats you're offering on a smaller chalkboard sign or chalkboard pick.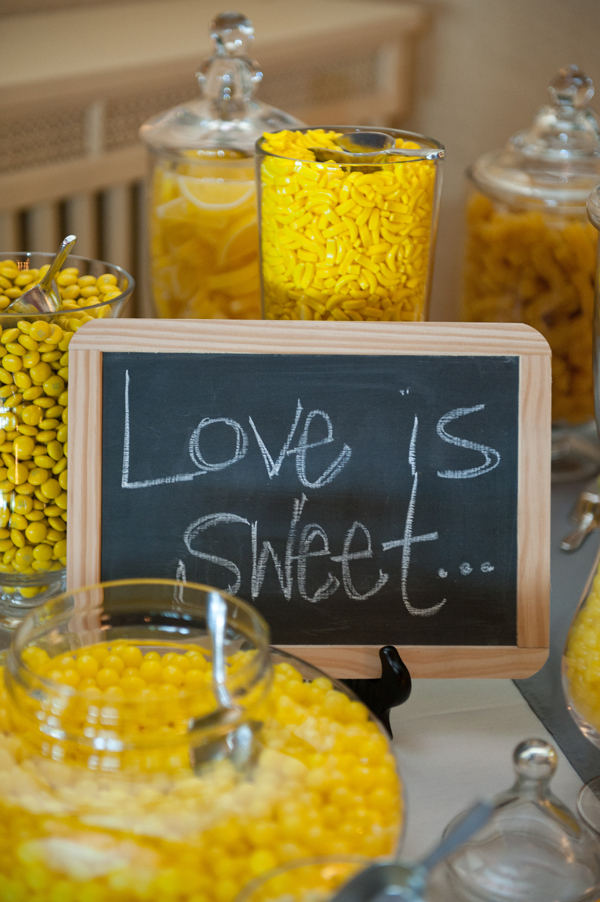 Direction Signs.  Help your guests find their way. Use one or an assortment of chalkboard signs to direct them to the wedding, reception, bar, bathrooms, or photo booths.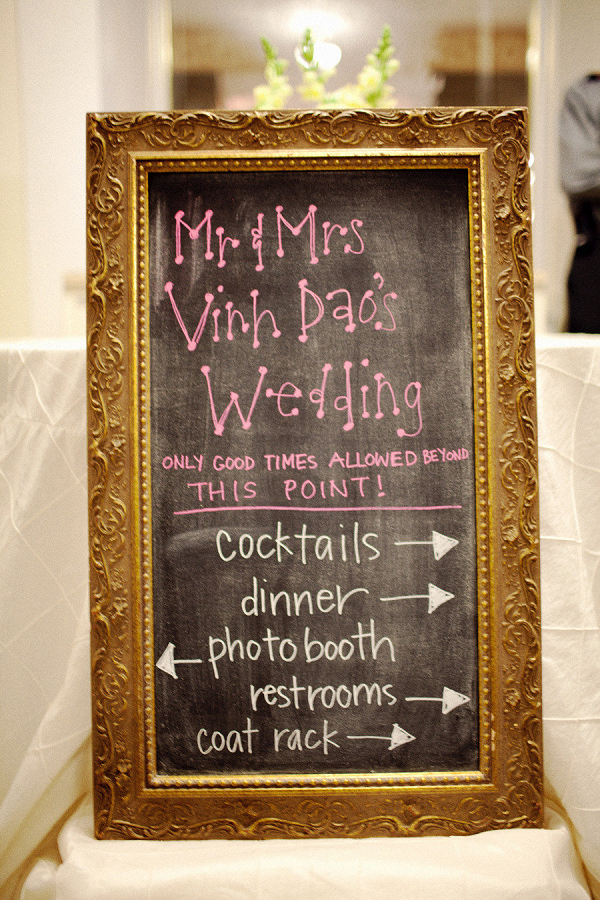 Seating Chart.  Write your seating chart on a large chalkboard. Guests will be able to see clearly where they're sitting and they'll be able to easily find friends.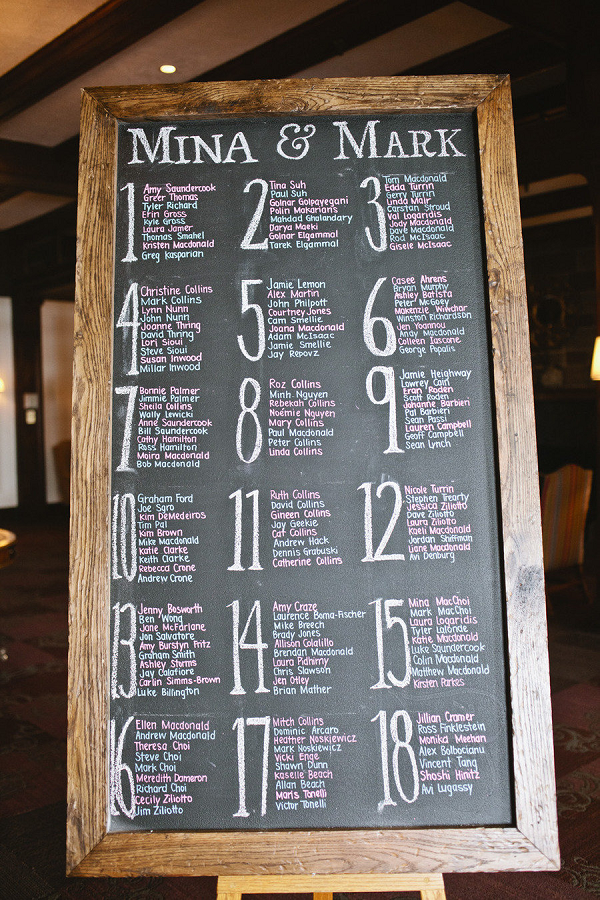 Guest Book.  A chalkboard is an interesting alternative to to traditional guest books. Hang up a large chalkboard and provide guests with different colors of chalk to write whatever they wish.   The board can be photographed for the memories or it could be hung in the bride and groom's home as a keepsake.  You could also set out small chalkboards for guests to write a personal message or advice on. Have a photographer on hand to photograph each guest with their message. You can arrange these photos into a unique guestbook.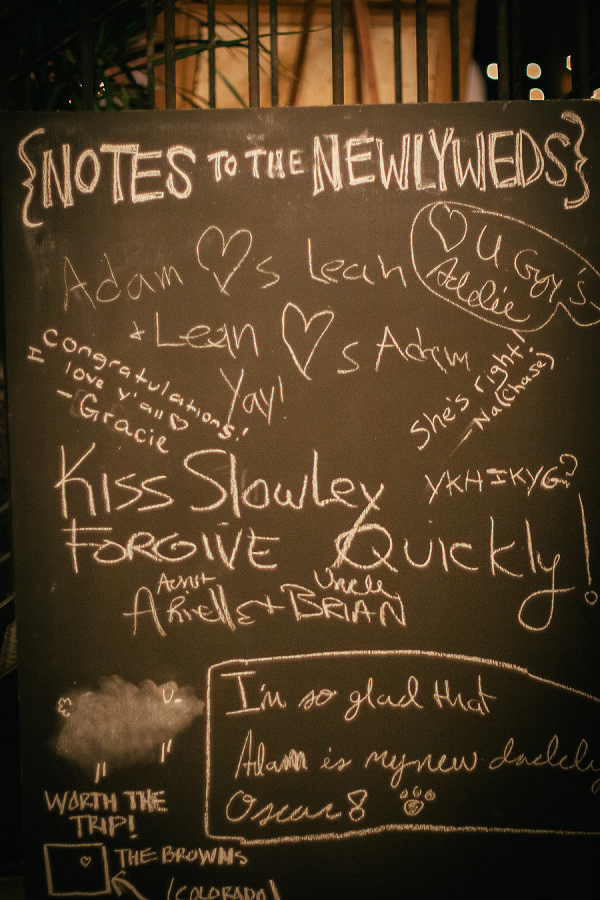 See Also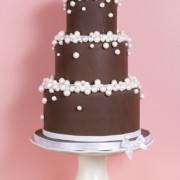 Table Numbering.  Small chalkboards can be used to label reception tables. They can even be placed into small frames or in small easels.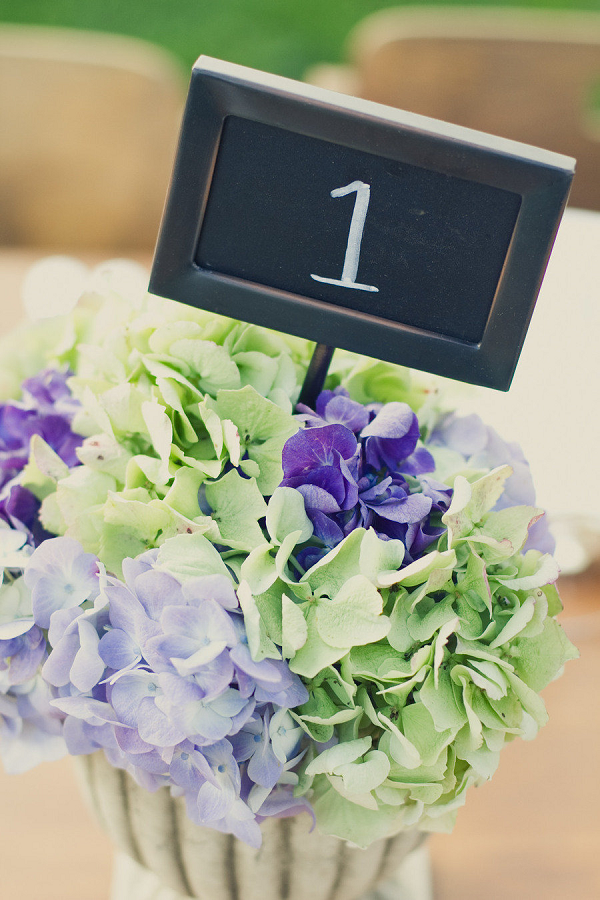 Ceremony Program.  Write out your entire ceremony on a large chalkboard that can't be missed.  As a bonus you'll save money on printing programs for everyone.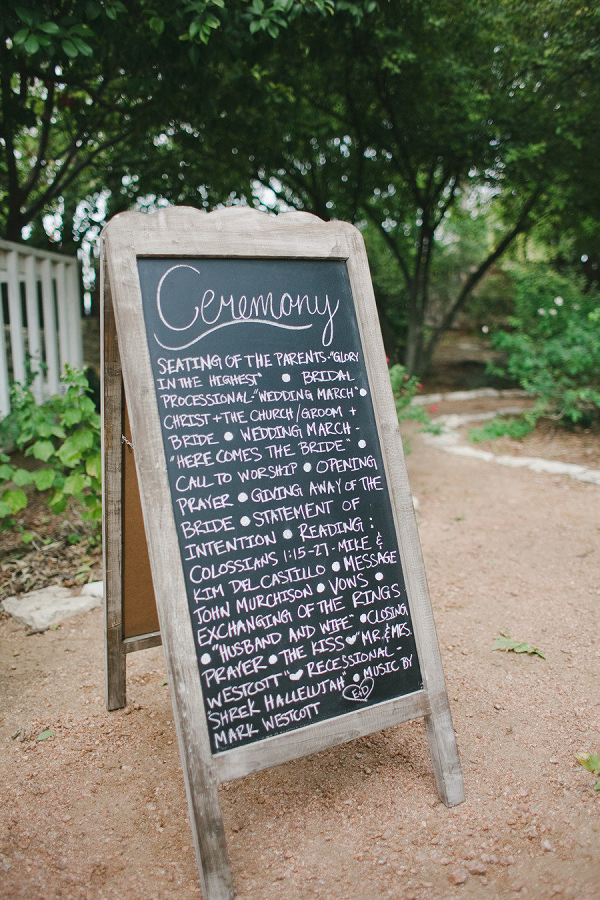 Chairs.  Hang a small chalkboard sign from your reception chairs.  It's a great way to note the V.I.P's such as the bride, groom, mother of the bride, etc.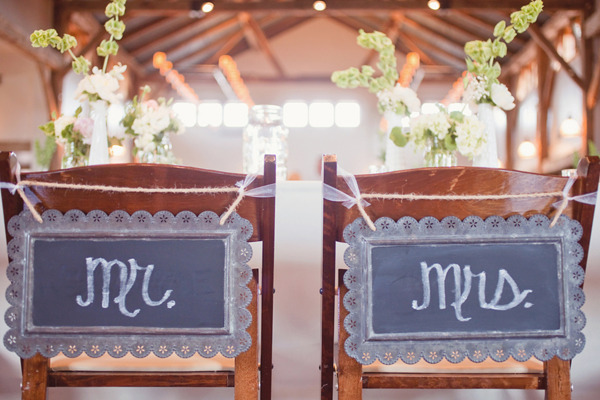 Find beautiful chalkboard items here
Photos: Courtesy of Style Me Pretty