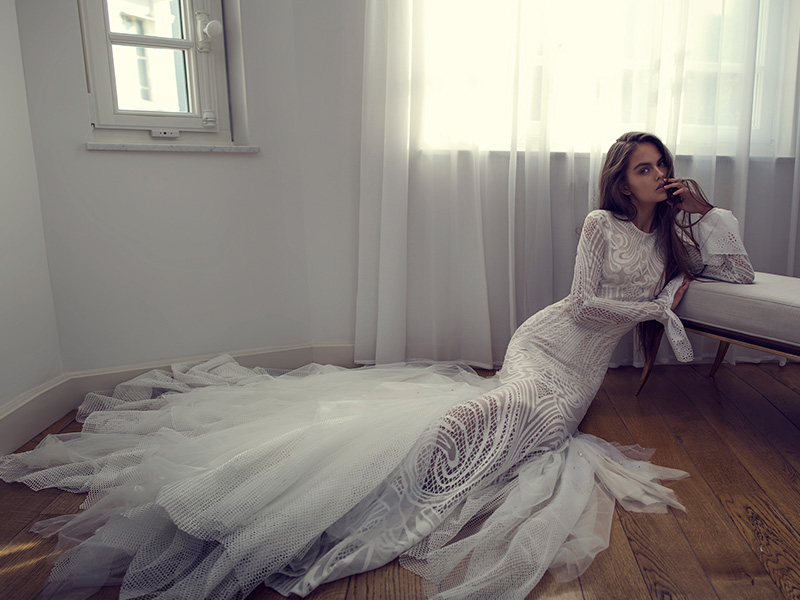 They are chic, bohemian, fashion forward and just what a bride needs to look a goddess on her wedding day. We're talking about the Zahavit Tshuba 2016 mix & match bridal collection. Browse the gowns in the gallery.
For the leading designer, it's a season for mix and match, they have created these stunning gowns for the trend-setting bride who is fearless and appreciates the beauty of creating trends and not only following them.
…we want to give the steering wheel into the hands of those fashionistas – most of the gowns are 2-piece wedding dresses and our brides get a unique chance to literally create their own very special wedding gown together with us by mixing and matching! The gowns look chic, bohemian and are undoubtedly the fashion statements by those who wear them.
Zahavit Tshuba
In this collection, you will find that the fashion house has used both conventional and unconventional materials such as antique lace trimmings, crochets and other intricate materials, mixing them so skillfully while breaking conventional fashion rules. The end result is strong contrasts between simplicity, chic and glam, which happens to be the Zahavit Tshuba Philosophy.