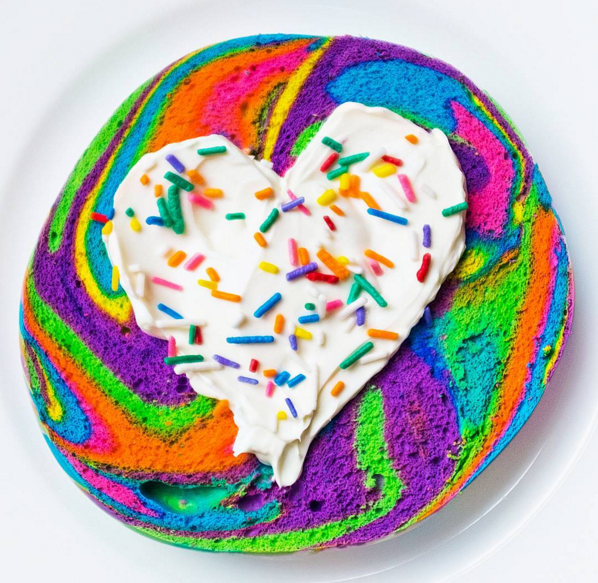 It's a new craze swirling New York and the social media out of control. We all love a rainbow of colors on everything from the wedding details to our plates, but who knew that a bagel could look so swirly and pretty?
The multi-colored bagels have been showing up pretty much everywhere recently – since it went viral, to the point where its creators have had to shut down their bakery after scrambling to keep up with high demand. According to reports, they'll remain closed "indefinitely" while they deal with over 1,000 orders.
The swirl-color Rainbow Bagels which are exclusively sold by The Bagel Store for $3.95 is the creation of Scot Rosillo, owner of The Bagel Shop in Brooklyn, New York. He is said to call himself "the world's premier bagel artist" and with a creation like this, we can see why. Although he has been making the bagels for two decades, it only recently went viral.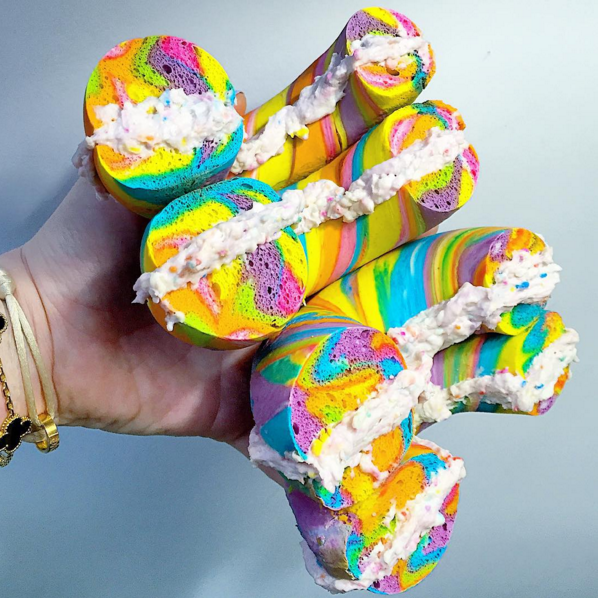 To get your hands on these pretty rainbow bagels, you may have to pop over to The Bagel Store in the hipster haven of Williamsburg when they re-open. You may also want to try making it at home, but according to The Daily Meal, 100 Rainbow Bagels take five hours to make, which is basically the same time as it would take to bake 1,000 bagels. The reason behind this is that the it requires intensive dyeing, layering, and twisting to achieve this excessive prettiness. We're going to keep our eyes open for the authentic recipe so we can share it with you just in case you want to try making some.
Some people say the bagels taste like cake, but from the photos in the social media it appears that they may also have savoury versions that go with eggs, bacon and other hearty breakfast ingredients.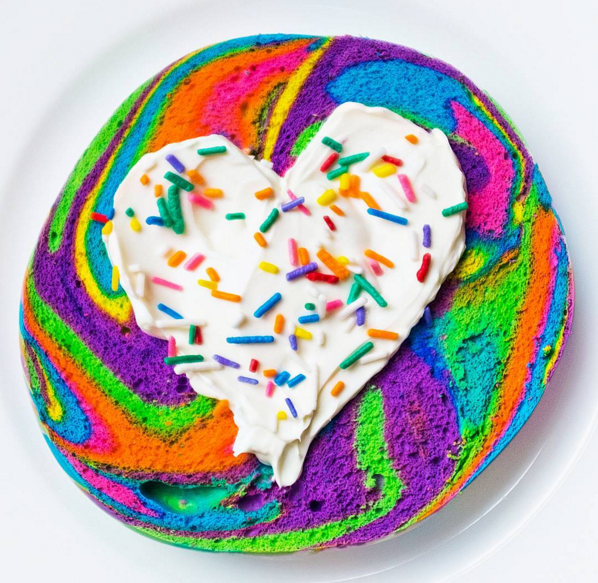 What do you think about the rainbow bagels? Think it will wow your wedding guests and get them talking? We think they are a great idea for a colorful bridal shower theme, rehearsal dinner and the wedding brunch. They will also make a great addition to a fun wedding with a casual setting, and will surely be a big hit with the kids.
See Also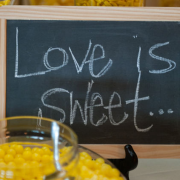 Brooklynites are losing their minds over this spectacular rainbow bagel.

Posted by INSIDER food on Tuesday, February 2, 2016