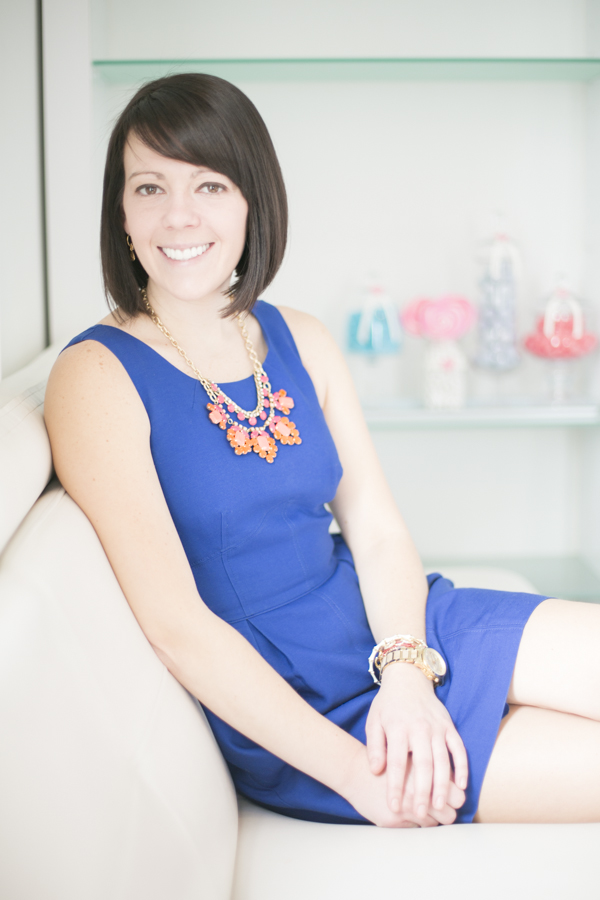 Every wedding needs a candy buffet or 'sweet table' as we like to call it, and Canada based Candy by Katie provides just that. Katie Collins, owner of the edible design business provides custom design service. She tells us how she uniquely adds sweetness to every wedding she caters for.
Celebrity Style Weddings  Tell us about your business.
Candy by Katie is an edible design company that specializes in creating whimsical candy stations, one of a kind sweet tables and personalized favours to celebrate life s special moments.
Sweet-specializing in…
Weddings.
Bridal & Baby Showers.
Birthday Celebrations.
Corporate Events.
Holiday Festivities.
Grand Openings & Open Houses.
Graduation Bashes.
And Just Because You Feel Like It Soirees!
CSW  What areas do you cover?
CBK  Niagara, Toronto, Muskoka & Destination
CSW  What makes you unique?
CBK  I'm a self taught chocolatier. As for design, I have no training but have trusted my own style and continue to grow as a designer. I squeeze in a course here and there throughout the year when I can and research a lot.
CSW  How far in advance should a couple contact you for a booking or meeting?
CBK  The more time the better! The design process can be really fun if we have the year. But to say we haven't pulled tables together in under 48 hours would be a lie. If we're available we always say yes!
CSW  Do you have any wishes or expectations for each couple?
CBK  Trust us to design for you is my first wish. As for expectation, have fun! We've created so many personal Pinterest boards for clients where we both pin images that inspire us both and comment along the way. Some clients text me images. Others have sent power points and inspiration boards. And many just say "Surprise us!" As long as everyone is happy and enjoying the planning process my wishes for them have been met.
CSW  What inspires you?
CBK  The question is: What doesn't inspire me? I spend about an hour before bed actually in bed on my iPad with Pinterest. I have a list of my favourite blogs and websites and then of course there's my favourite stores that I love to visit (just the other night I spent about two hours quietly wandering through Chapters/Indigo with Starbucks in hand)
CSW  Your 5 favorite things?
CBK
1. My vintage pink Royal typewriter.
2. iPhone.
3. Kate Spade dayplanner.
4. Paper straws.
5. Beautiful stationary.
CSW  What are your style tips for brides and grooms?
CBK
Find a balance between classic style and personal touches.
Do not let anyone pull you away from your vision.
Remember little touches are actually what stand out the most to your guests!
Favorite celebrity wedding? Reese Witherspoon.