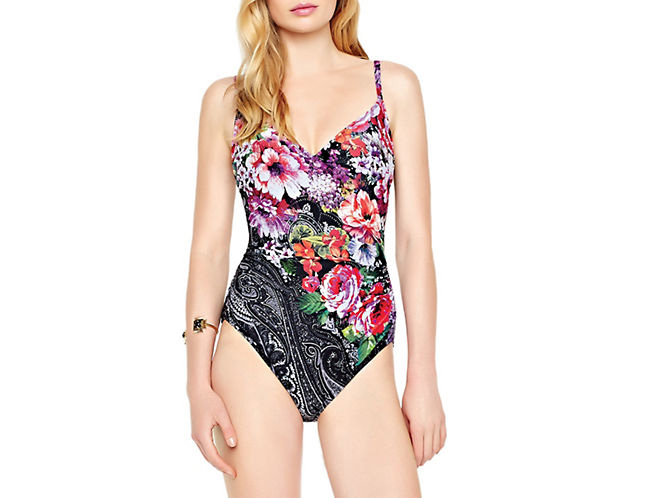 Shopping for your beach bound honeymoon? Don't forget to invest in swimwear that you can lounge around the beach or pool in.
Stylish one-pieces, monochrome, vintage sillouettes, feminine bows, crochet, bold graphics, ruffles, and floral prints are just some of the hottest swimwear trends this year.
With plenty of colors and styling options there is no shortage of swimwear to choose from. Here are some of our favorites that are right on trend and are sure to compliment your beach-chic-look.