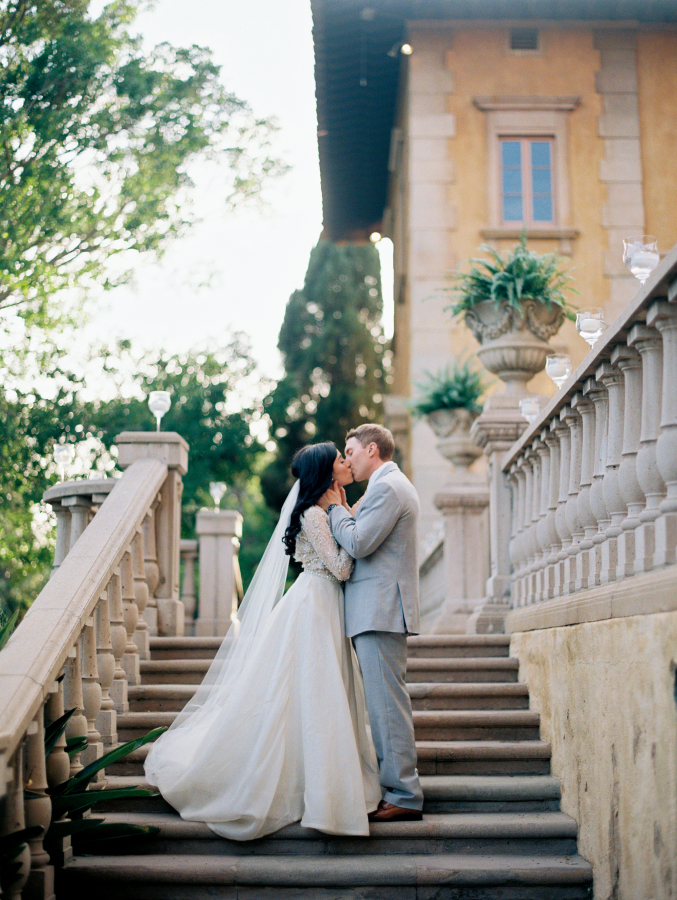 When choosing a photographer, you want to make sure you find someone who is going to capture all the beautiful moments on your wedding day. It can be overwhelming with all of the festivities going on, so we have collected essential shots for your photographer to capture. These are the fundamental shots that you can build your album around and feature around your home in frames.
By ensuring your photographer captures these images, it will be a breeze when taking pictures and help the day ease along, rather than making picture time seem stressful. You can focus on the special moments you two share, rather than worrying about missing capturing the special moment. With these core pictures to build around, you and your beloved can celebrate stress-free, knowing you have beautiful moments you can look back on and cherish forever.
The Two Of You Kissing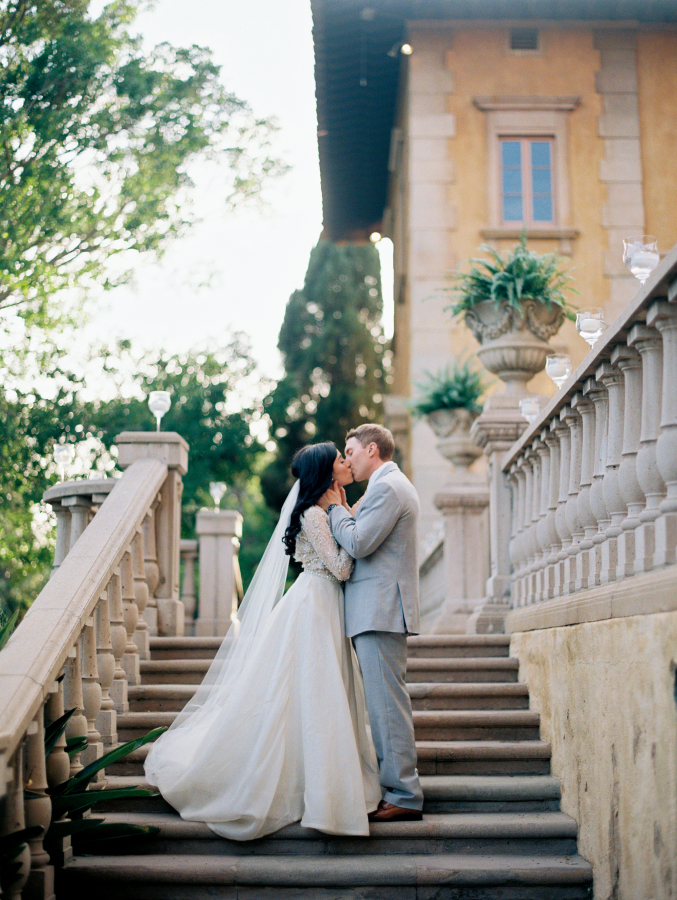 Photo credit: Winsome And Wright
An intimate moment like is the perfect time to capture the two of you as a couple. This is a wonderful piece to center others around, and it shows the romance and love you two share.  Whether it's your first kiss as a married couple or a quiet moment between the two of you, a swoon-worthy shot like this captivates the specialness of your day, and is a moment you want to to cherish forever.
Your Rings

Photo credit: Luna de Mare Photography
The rings are symbolic of the love that unites you two in marriage, and they will be something you wear every day as that reminder. You can have a close-up of you holding hands to feature the rings, or take a simple aesthetic shot like this to showcase the beautiful jewelry. No matter how you and your photographer choose to capture the beauty, you'll love having a gorgeous close up to look back on.
The Dress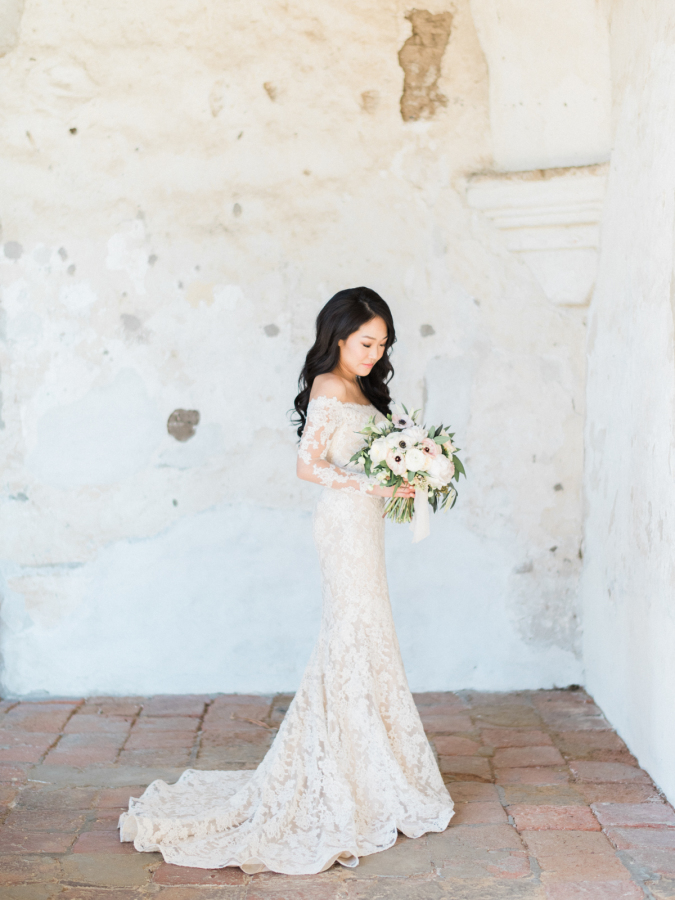 Photo credit: Ether & Smith
Every bride dreams what her wedding dress will look like from the time she is a little girl, and you want to capture its beauty. Whether you have exquisite beading, lace detailing, or a gorgeous train, have your photographer capture all of the beautiful elements that bring the dress together. When showing people pictures from your special day, everyone always asks what your dress looked like, so this is a key picture to cherish for years after.
A Close-Up Of Your Bouquet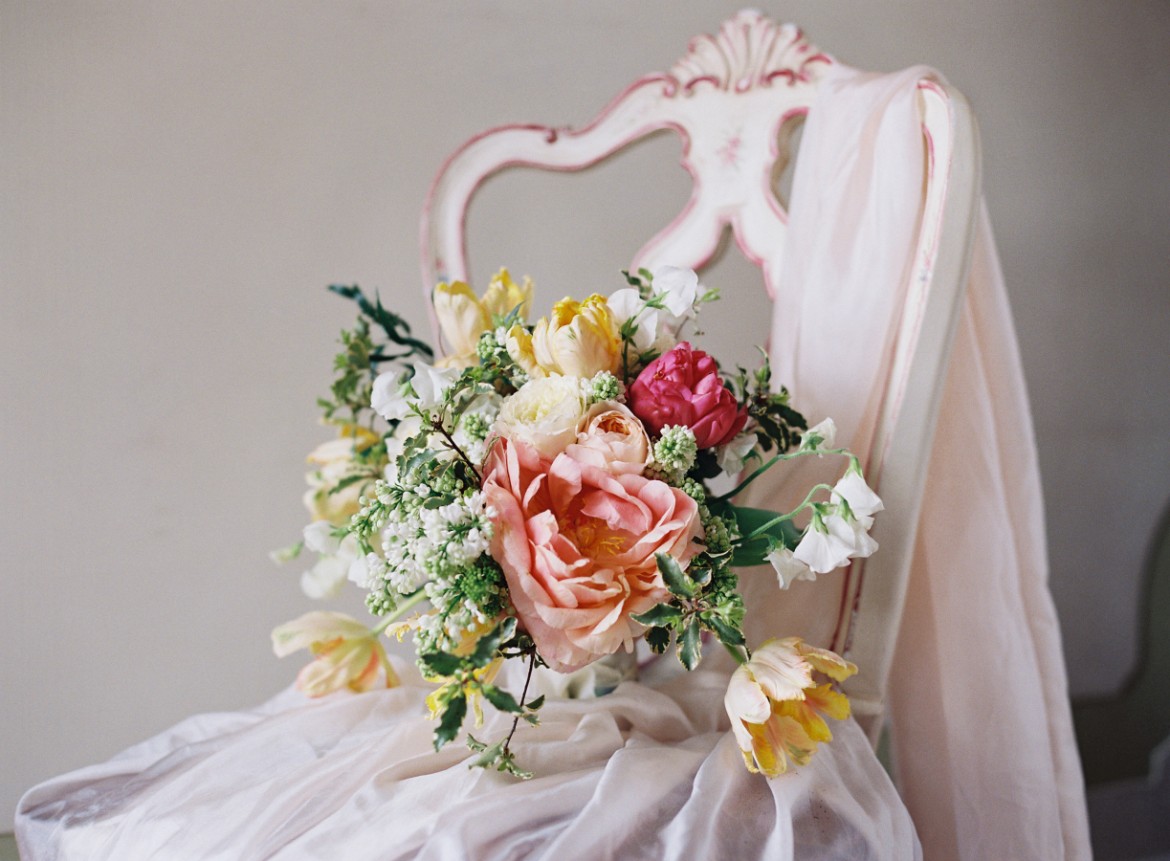 Photo credit: Eric Kelley Photography
Your bouquet captures all the beautiful colors featured in your wedding. A close-up shot of you holding it, or delicately displayed showcases the beautiful flowers you chose to help celebrate the occasion. Flowers fade with time, so ensuring you have a shot that encapsulates their beauty and elegance is essential.
Close-Up and Standing Shots Of The Two Of You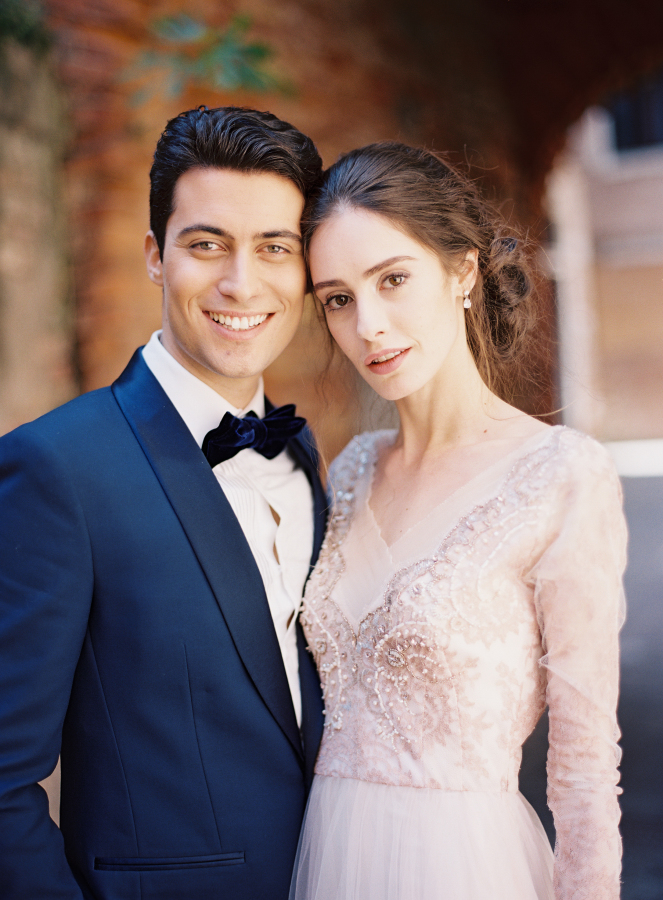 Photo credit: Eric Kelley Photography
This special day is all about celebrating the love that you two share. Capturing close-up and standing shots of the two of you may seem basic, but you'll appreciate having the lovely pictures showcasing you as a couple. Your photographer can find ways to vary the posing, but these are core shots that you can build the rest of your pictures around.
Wedding Party: Separate and Together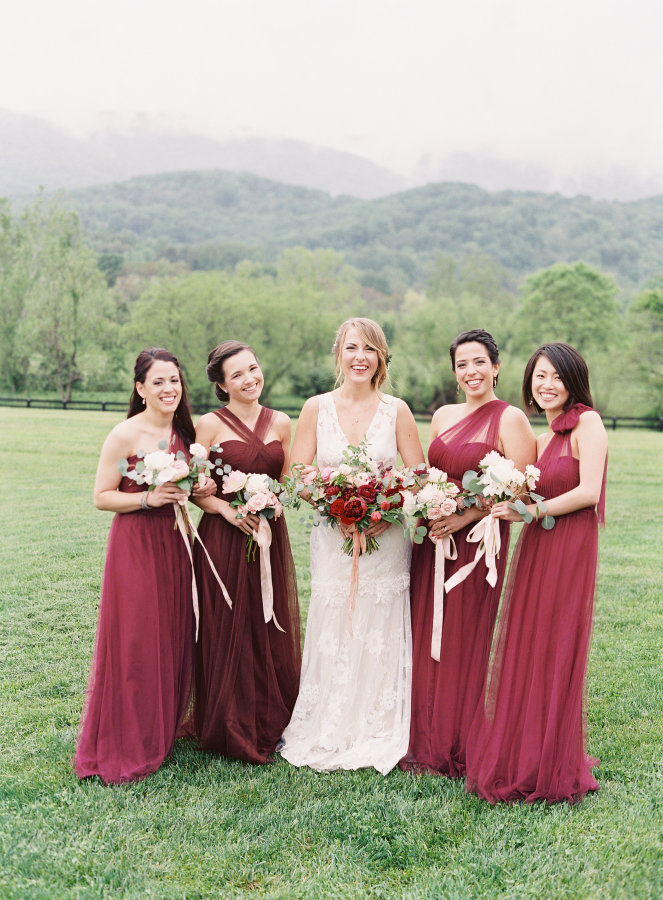 Photo credit: Michael and Carina Photography
You want to remember all those who stood by your side and helped you celebrate your special day, so make sure to have group shots of all the bridesmaids and bride, groomsmen and groom, and a joint picture of the whole party. Capture the joy of all your closest friends who helped celebrate the special day and stood with you while you recited your vows.
The Cake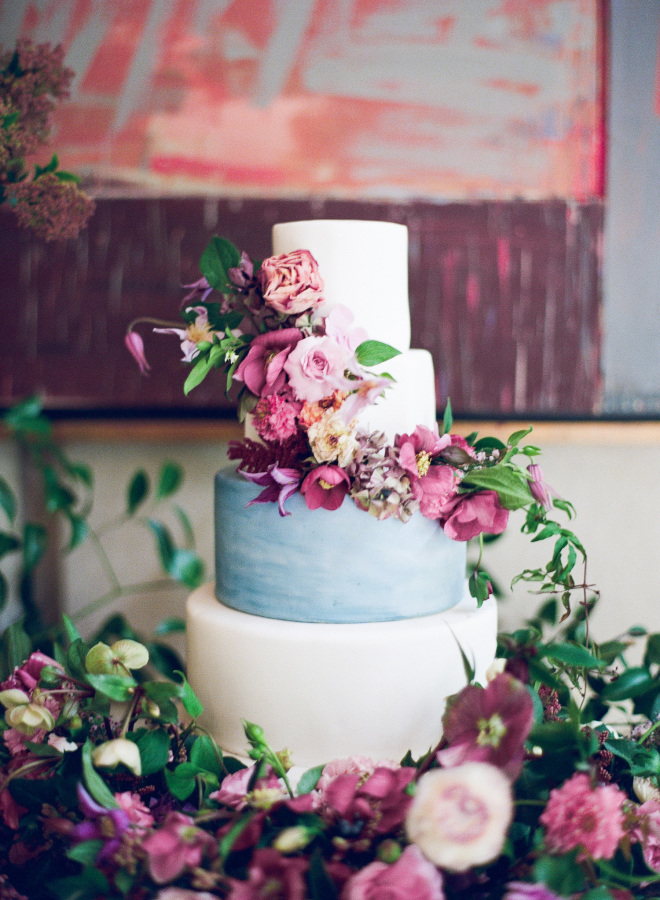 Photo credit: Kayla Barker Fine Art Photography
Bakery: Layered Bake Shop
The cake is one of the centerpieces of your wedding. Before your guests start enjoying the beautiful creation, make sure to have pictures of the gorgeous dessert. Whether you just have still shots, or want pictures of you cutting into your cake as well, you'll be able to look back on the exquisite centerpiece featured at your reception.
The Joined Families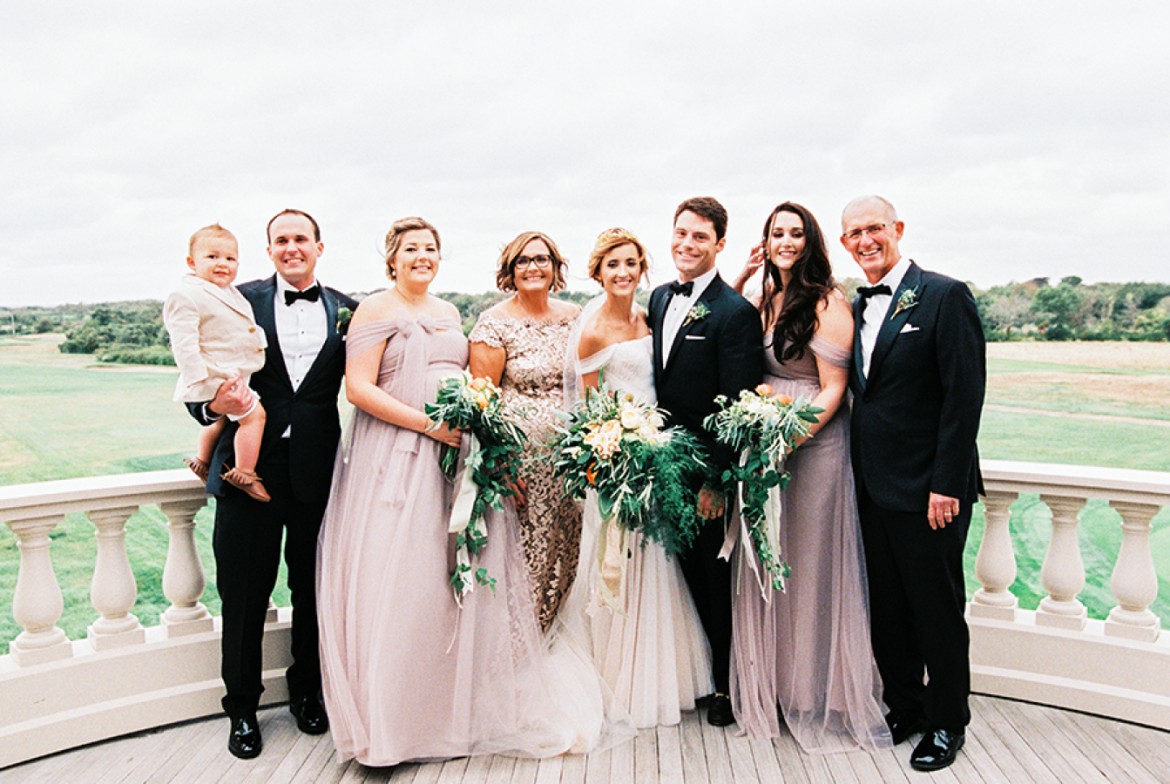 Photo credit: Sally Pinera
This day is about joining two families into one, so make sure to have your photographer capture the entire group into one shot. It's a rare occasion that all your loved ones will be able to gather together to celebrate, and a picture of the entire new family is a wonderful reminder of everyone coming together to celebrate the love you share.
Candid Shots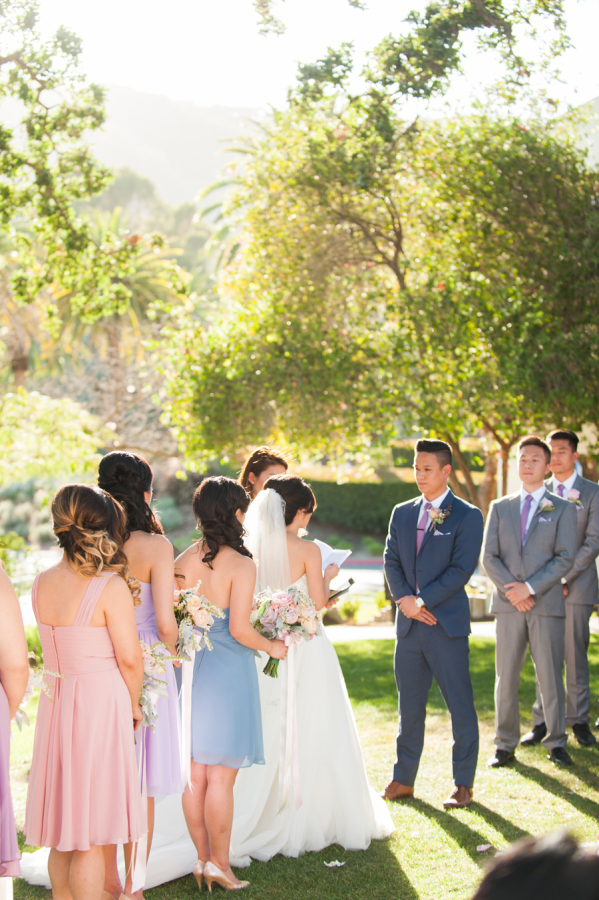 Photo credit: Candice Benjamin Photography
Among all the posed pictures, have your photographer catch the two of you unexpectedly with candid pictures. These will showcase the two of you as a couple in unexpected moments, laughing and becoming lost in one another. Candids are the perfect pictures to frame in your home and showcase the two of you.
Details: Hair and Shoes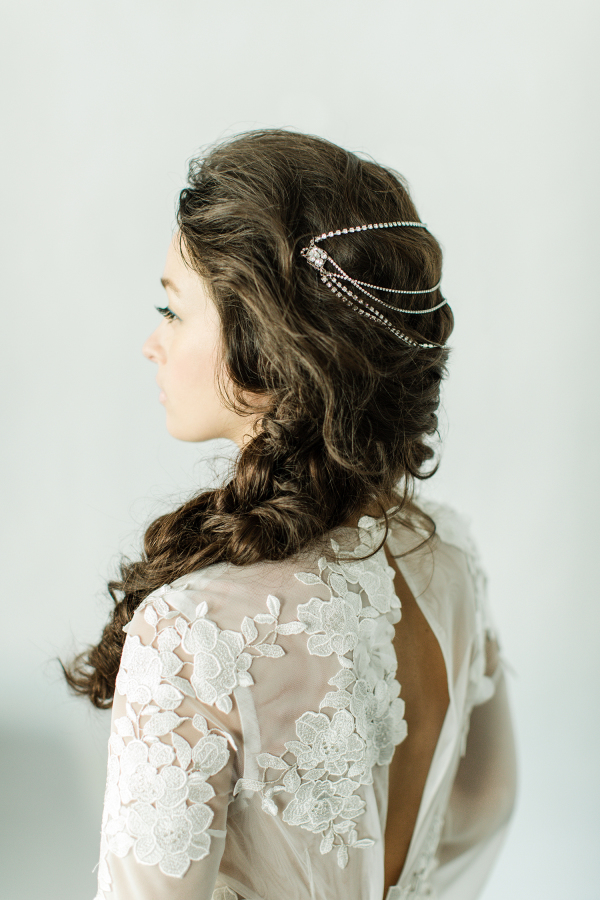 Photo credit: Matthew Ree of CLY By Matthew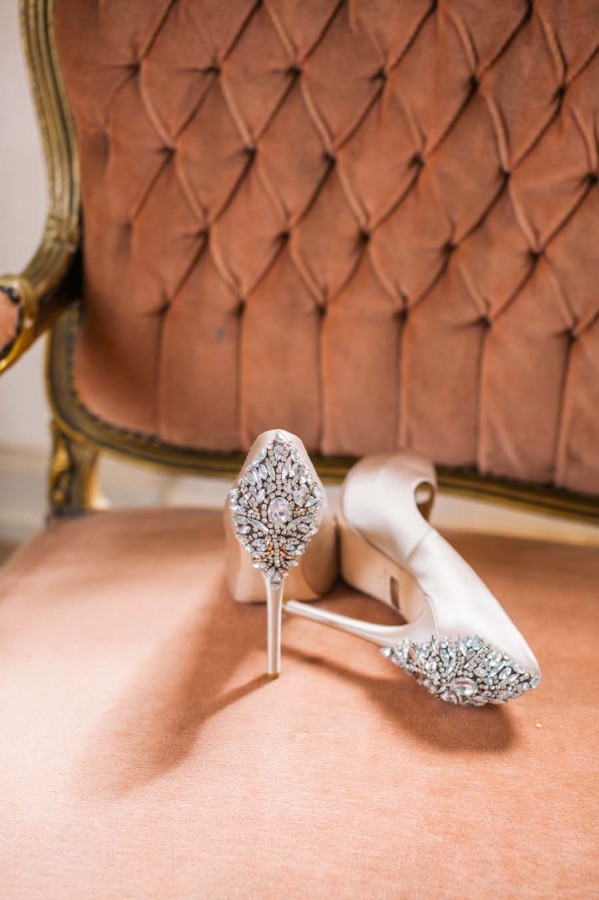 Photo credit: Sarah Houston Photography
It's not every day you have the chance to get to get dolled up and look this fabulous, so a picture of your updo or curls and glamorous shoes is essential. Pictures like this capture all the small details that went into your look; every bride loves being able to look back and remember little elements like this.