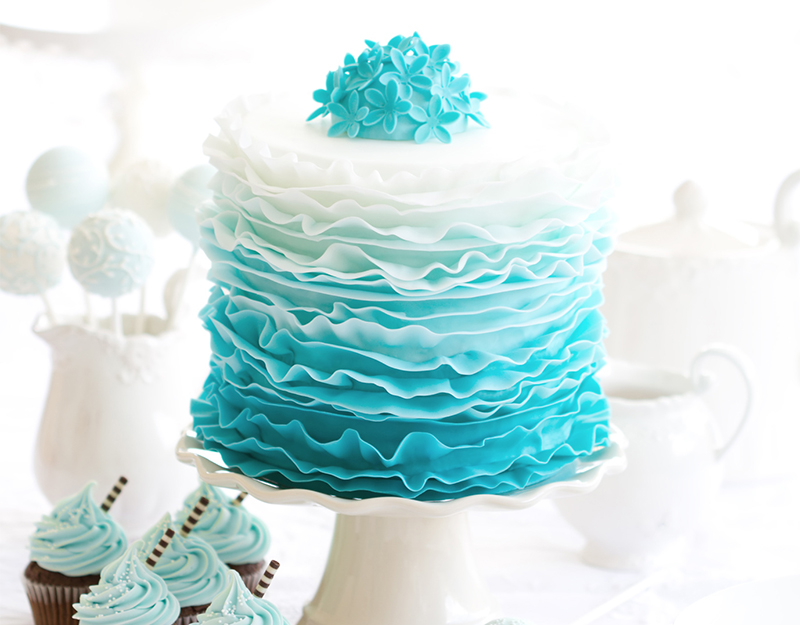 Have you been wondering how to preserve your wedding cake? We've got the answer from our etichette and wedding cake experts.
It's simple really, and if done right, some of all that yumminess remains sealed in, so that the cake tastes lovely when you take another bite a year later.
The Sweet Tradition
The wedding tradition says the top tier of the wedding cake is stored and used at the christening of the couple's first child. However, couples who don't want to start having children right away often choose to consume the top tier of their wedding cake on their first anniversary.
How To Freeze Your Wedding Cake
Before the wedding, let your catering staff know you want them to take off the top tier of the wedding cake and box it for safe transportation. Next, appoint a family member, maid of honor or a close friend to take the boxed cake home. And upon arrival, to take the following steps towards preserving the top tier of your wedding cake.
1. Remove the cake topper, sugar flowers and other big decorations. Put them to one side. The smaller icing decorations can be left on.
2. They should check to make sure that the cake is placed directly on a cardboard bottom, which is not wrapped in foil (foil can cause freezer burn). If not, they will need to do so, or consider using a plastic plate. This ensures that your wedding cake won't have any kind of cardboard smell or taste when you bring it out of the freezer a year later.
3. Freeze the cake for approximately one hour or more (depending on the size and texture) before wrapping it up. This will make the cake and the icing on it a little hard and stay intact when you are doing all the wrapping – it won't stick.
4. Proceed to wrap the cake in several layers of plastic wrap. Make sure to check that the cake is properly and completely covered – every inch of it and ensure it is airtight.
5. After all that wrapping, some people like to cover the plastic wrapped cake with a foil wrap, but this can be risky, if not done properly, it can cause freezer burn. So the safest and highly recommended step to take here is to wrap the cake once more, this time in an air-tight bag, avoiding foil completely.
See Also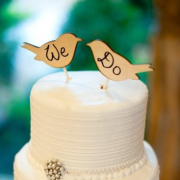 6. Use a good water and freeze resistant label to label the cake and then place it gently in the freezer. The labelling ensures you won't mistake the cake for something else in the future, after all, it will be in there for a whole year.
Your Wedding Cake's Shelf Life
It is important to note that some cakes freeze better than others. The more delicate the cake ingredients are, the drier your cake can become in the freezer. Speak with your wedding cake maker to get appropriate advice for your cake type, prior to ordering your wedding cake.
Cakes with a longer shelf life: Chocolate, hazelnut, almond, and carrot cakes.
Cakes that are often with a shorter shelf life and that may not freeze well: white cakes, cakes with fresh fruits and those with whipped cream fillings.