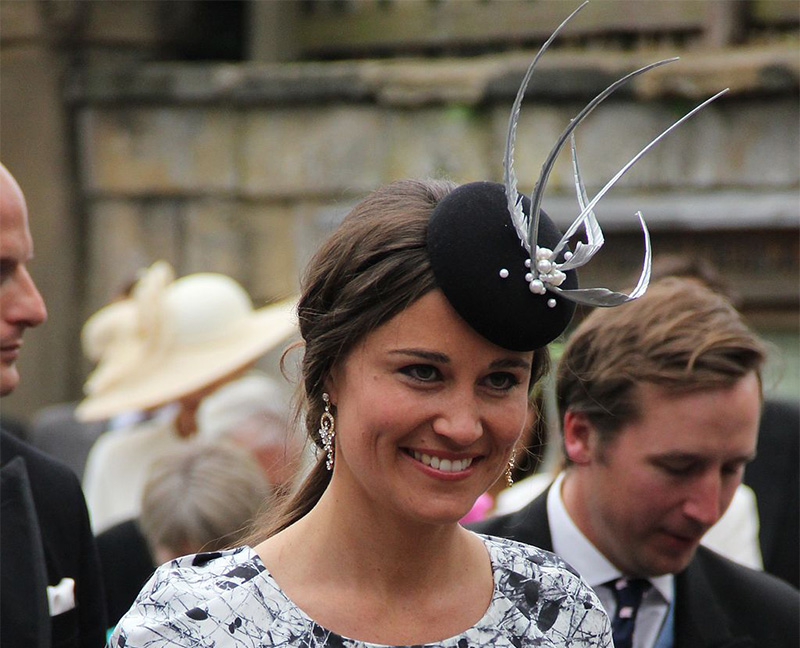 Saturday 20th May will be a date to remember for Kate Middleton's younger sister, Pippa Middleton, who will be marrying her long time sweetheart James Matthews in what will be referred to as a society wedding of the year.
Pippa is a woman of high standards. Mr. Matthews isn't just an ordinary guy, he fits right in with the royals. The 41 year old multi-millionaire from Chelsea has his own hedge fund and was educated at Uppingham, Lincolnshire. He is also an ultra-marathon racer in his spare time and was a race car driver, managing to compete up to Formula 3 level. He didn't attend university but has achieved more than most who did.
The lovebirds dated in 2012 before deciding to split for a few months and again keeping in touch for three years, thanks to the stockbroker Nico Jackson. Mr. Matthews again made a grand entry into Pippa's life when the three-year period was over.
The pair will wed at St. Mark's Church in Englefield, Berkshire which is a 12th-century church owned by MP Richard Benyon and is where Pippa grew with her elder sister, Duchess of Cambridge, Kate, and younger brother James. The newlyweds will be hosting their wedding reception at the home of the bride's parents, Carole and Michael Middleton – in their Georgian Grade II- listed Buckleberry manor house with an 18-acre garden that they bought in 2012 for a canopy reception.
3-year old Prince George and Princess Charlotte who is 2 years old, Pippa's nephew and niece, will play the tole of the pageboy and bridesmaid at the wedding. She decided that only married couples will be in attendance to fit the limited space of the parish.
One exception to this rule is Miss Markle who will attend although she isn't married or engaged to 32-year old Prince Harry. The two have been together since last summer and recently attended a friend's wedding in Jamaica. They were spotted almost smooching at Coworth Park Polo Club near Ascot, Berkshire. Other guests will include Mr. Matthew's parents, David Matthews and Jane Parker who own the five-star Eden Rock Caribbean Hotel in St. Barths.
Kate will not be a bridesmaid at the wedding, although Pippa was maid of honor at her Royal wedding in 2011, where she gained recognition courtesy of her beautiful white dress and wonderful social skills with the royal family. Their choice of a best man is Mr. Matthew's 27 year old younger brother, Spencer who seems to have a record with women after allegedly sleeping with more than 1,000 women. His 31 year old model girlfriend, Vogue Williams, has not made it to the guest list.
Mr. Matthews proposed as they were on a trip to Lake District in June 2016. He raised her eyebrows when he gave her a three-carat Asscher-cut diamond octagonal ring which is said to be worth £150,000 and £200,000, from her family's jeweller, Robinson Pelham.
British designer Giles Deacon, is rumoured to be the lucky designer to design Pippa's wedding dress. It is thought so because he visits her and her mother with heavy bags that appear to be containing a full wedding gown.
For her bachelorette, Pippa chose Meribel, a French resort. She travelled with style in a private jet, in the company of her sister and a few friends. It is likely that fans will be treated to the couple's Royal Wedding pictures, but only if Pippa agrees to a magazine deal.
All the best to the lovely couple.
Photo credit: wm/TheMatthewSlack