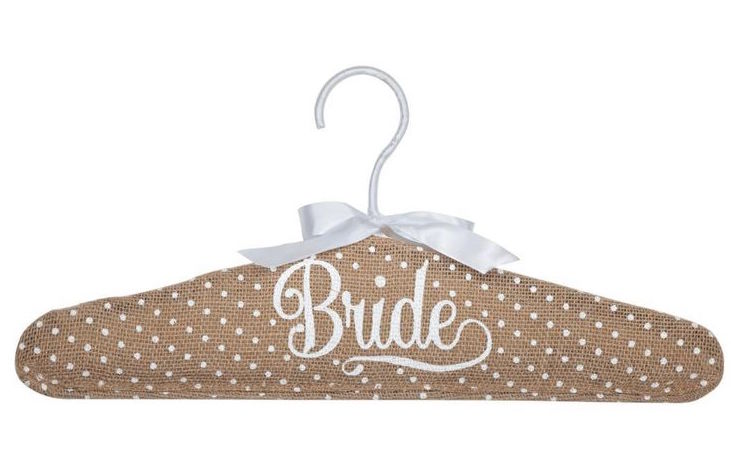 The search is over.  You finally found THE DRESS. Now have you thought about what you'll hang it on? A basic wire or plastic hanger won't do for a dress so grand. There's a chance your dress could get snagged or torn.
Eliminate that terrible possibility with a special hanger from a collection inspired by brides and the bridal party. After all, it is your wedding day and your dress should be hung on a hanger fit for the occasion, like these burlap bridal hangers by Occasionally Made. These bridal hangers feature a white covered hook, a white polka-dot print burlap wrapped design, and a dainty white bow. Not only will these bridal hangers keep your gorgeous gown damage and wrinkle free, they also make great bridal shower and bridal party gifts.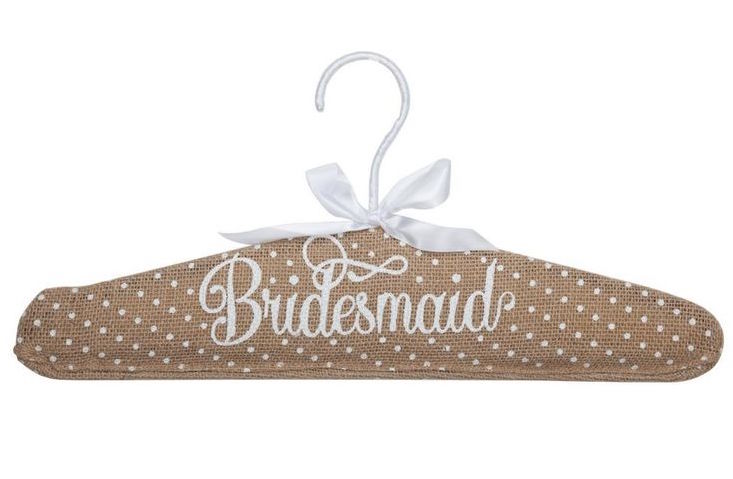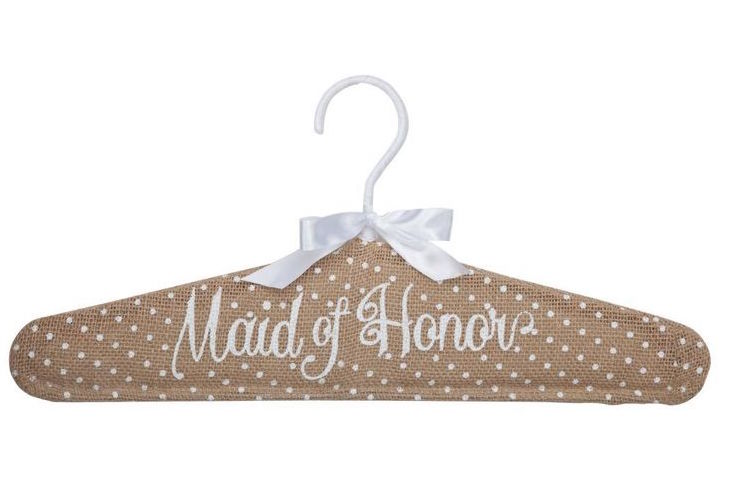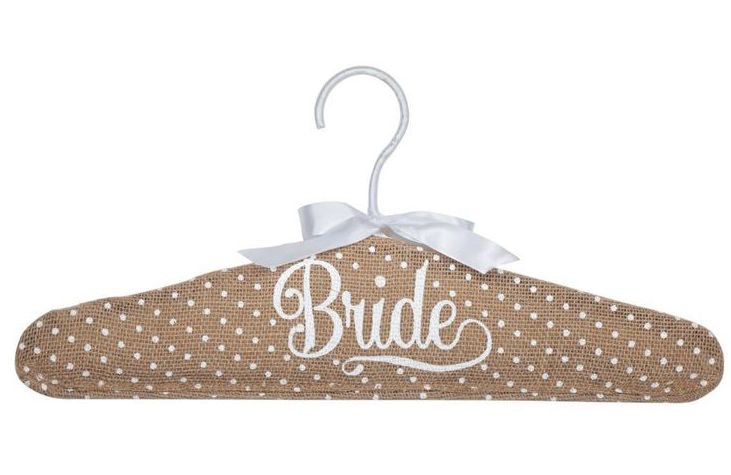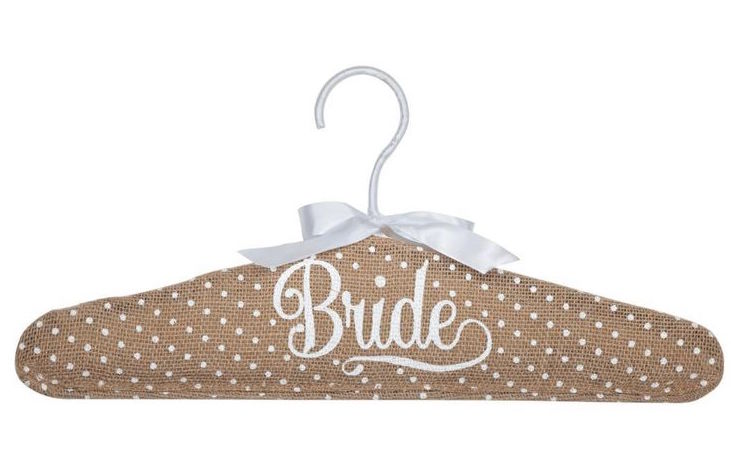 Choose from Bride, Maid-of-Honor, and Bridesmaid  printed upon burlap in pretty white script. Great for wedding day photography, they photograph beautifully making them the perfect prop in all those glam getting ready photos.  These hangers are a must for your big day and sure to become a keepsake.
So vintage and so chic. We love these!