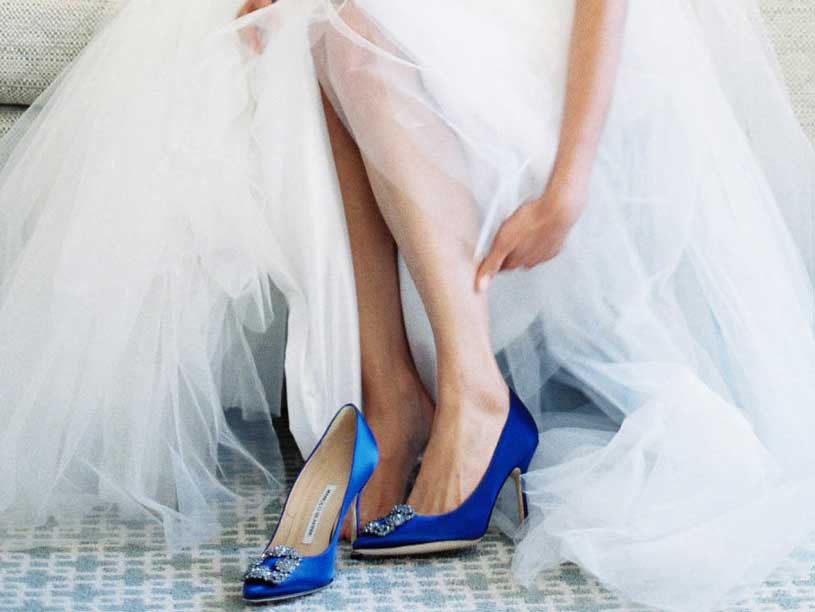 It has been a longstanding tradition for the bride to have something, old, something new, borrowed, and blue at her wedding. Here, we've gathered different ways you can feature the items at your wedding to make sure you have all of the four essential elements. Your guests will be in awe with the beautiful way you choose to feature these classic pieces. Take a look and fall in love with the old, new, borrowed, and blue, and find inspiration to feature your own items!
Old
Pearls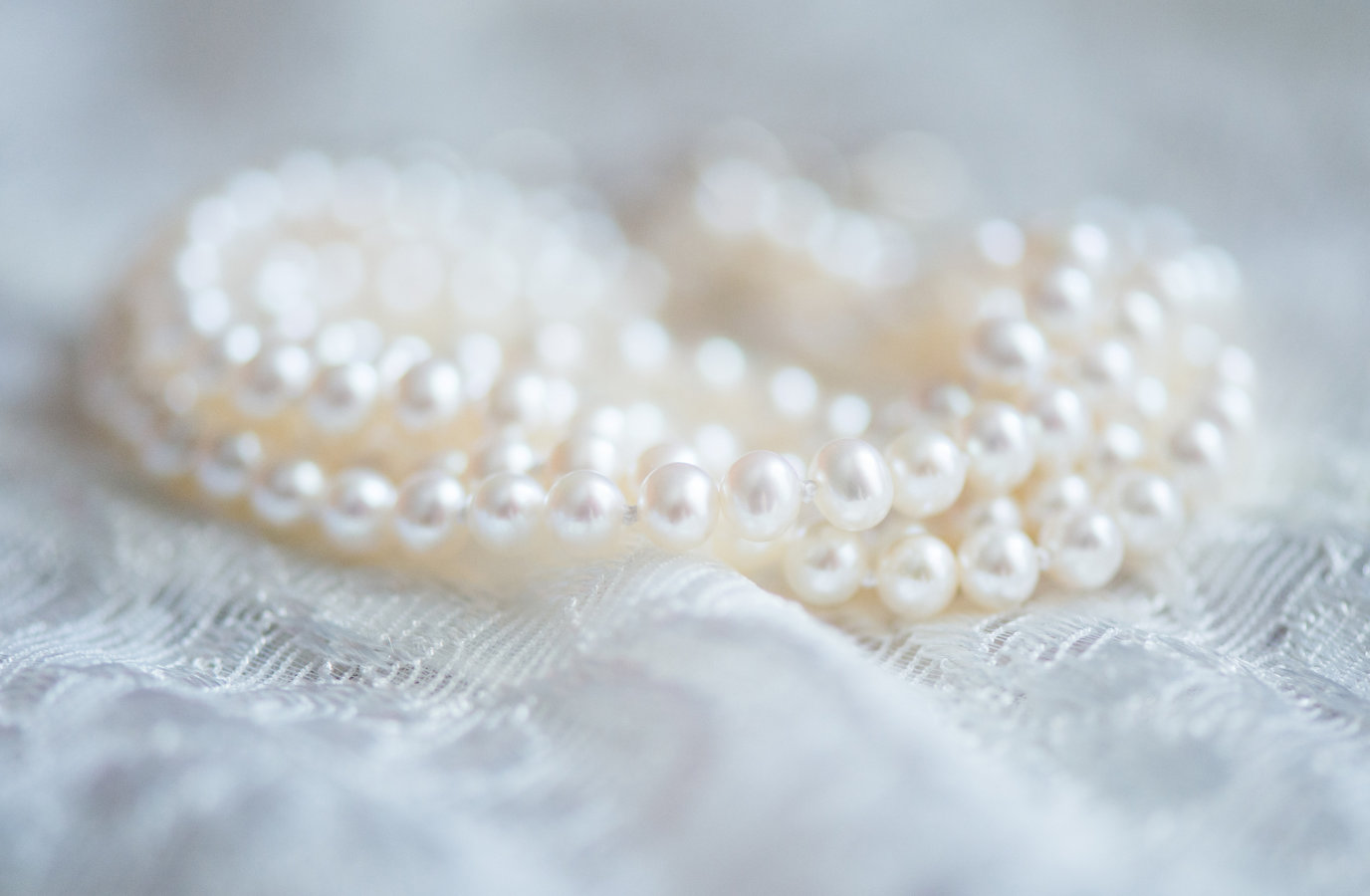 Photography: Justin & Mary
There is no piece more classic than your mother's pearls or another piece of beautiful jewelry. Having a little piece of your mother with you as you walk down the aisle is a wonderful way to celebrate the past as you and your husband begin to celebrate your future together. It's the perfect way to feature a piece of the past.
Locket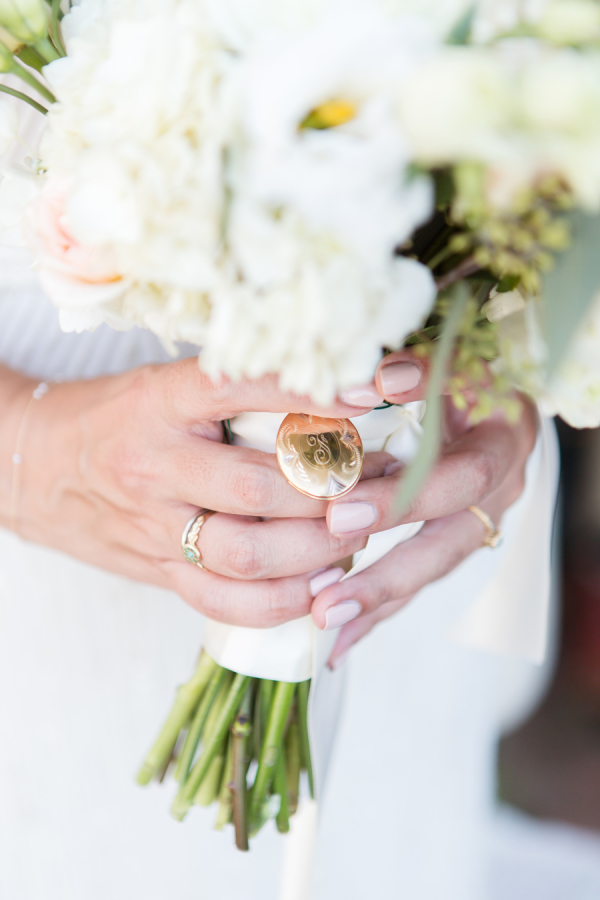 Photography: Ryon:Lockhart Photography
A locket with pictures of your grandparents or parents on your bouquet is a simple and subtle way to feature a vintage piece on your special day. This makes a delicate reminder of those that are close to you. What better way to celebrate the long-time tradition of featuring a piece of the past than with a family locket?
New
Dress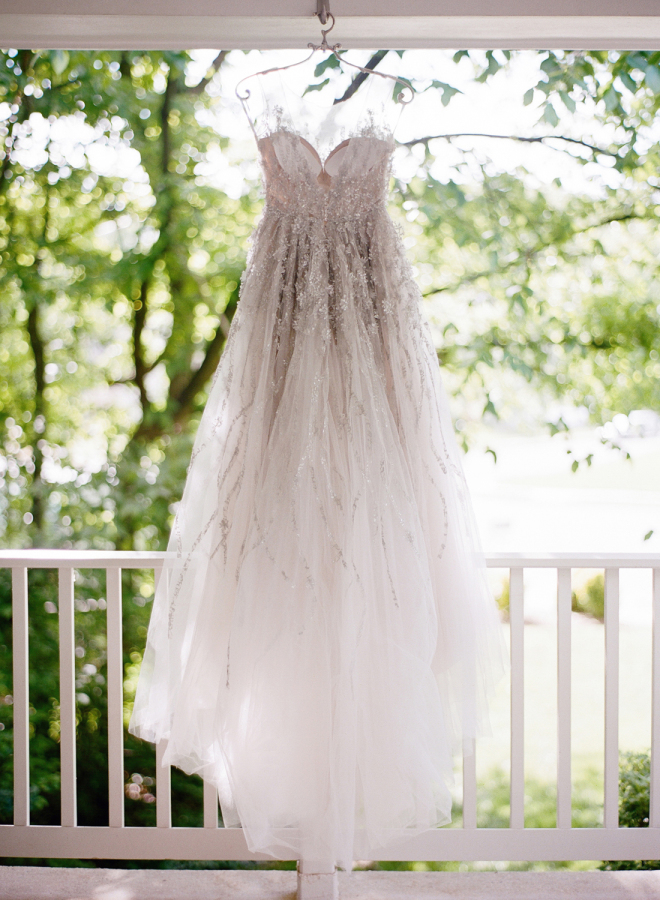 Photography: Audra Wrisley
A dress is the perfect item to splurge on for that "something new." The dress is one of the key elements that brides look forward to when planning their special day, so the dress is the perfect elegant statement piece.
Veil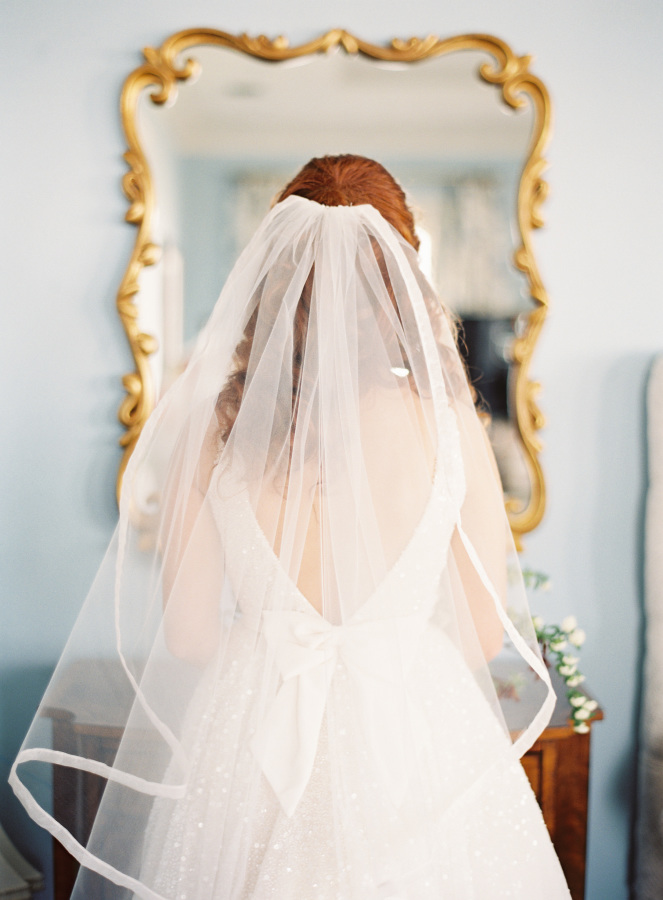 Photography: Justin DeMutiis Photography
A veil is a beautiful way to splurge on that new piece for your wedding. It's a gorgeous element that can add to the complete wedding look, making it a great piece to feature for your special day.
Borrowed
Hair Pin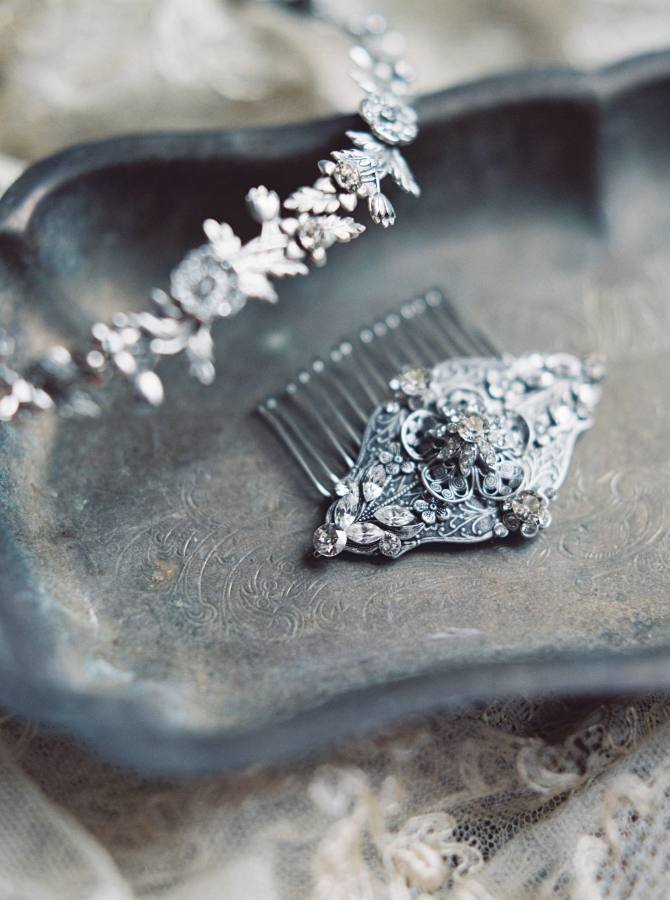 Photography: Laura Gordon Photography
A vintage hairpiece from your grandmother is an ideal way to feature something borrowed. It's the perfect way to bring a look from simple to elegant, and can add a bit of sparkle to a curly updo. Imagine how elegant your hair will look as you're walking down the aisle with a beautiful piece like this from a family member.
Clutch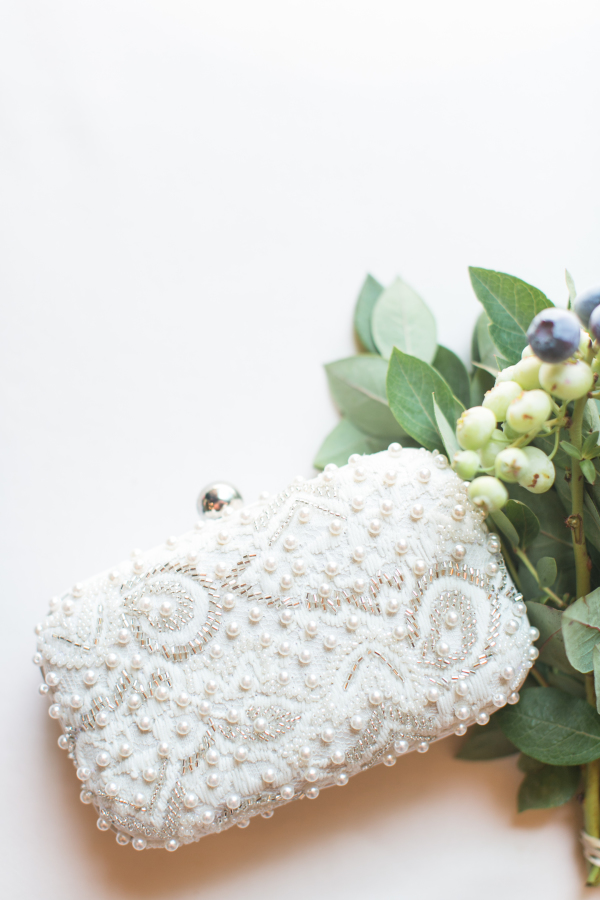 Photography: Jasmine Star Photography
A fabulous clutch from a friend or family member is the perfect item for the "borrowed" piece. This is a fun and easy way to feature that piece that shows love and support from friends, and gives you something to carry throughout the day and hold a piece that reminds you of someone close to you.
Blue
Gorgeous Heels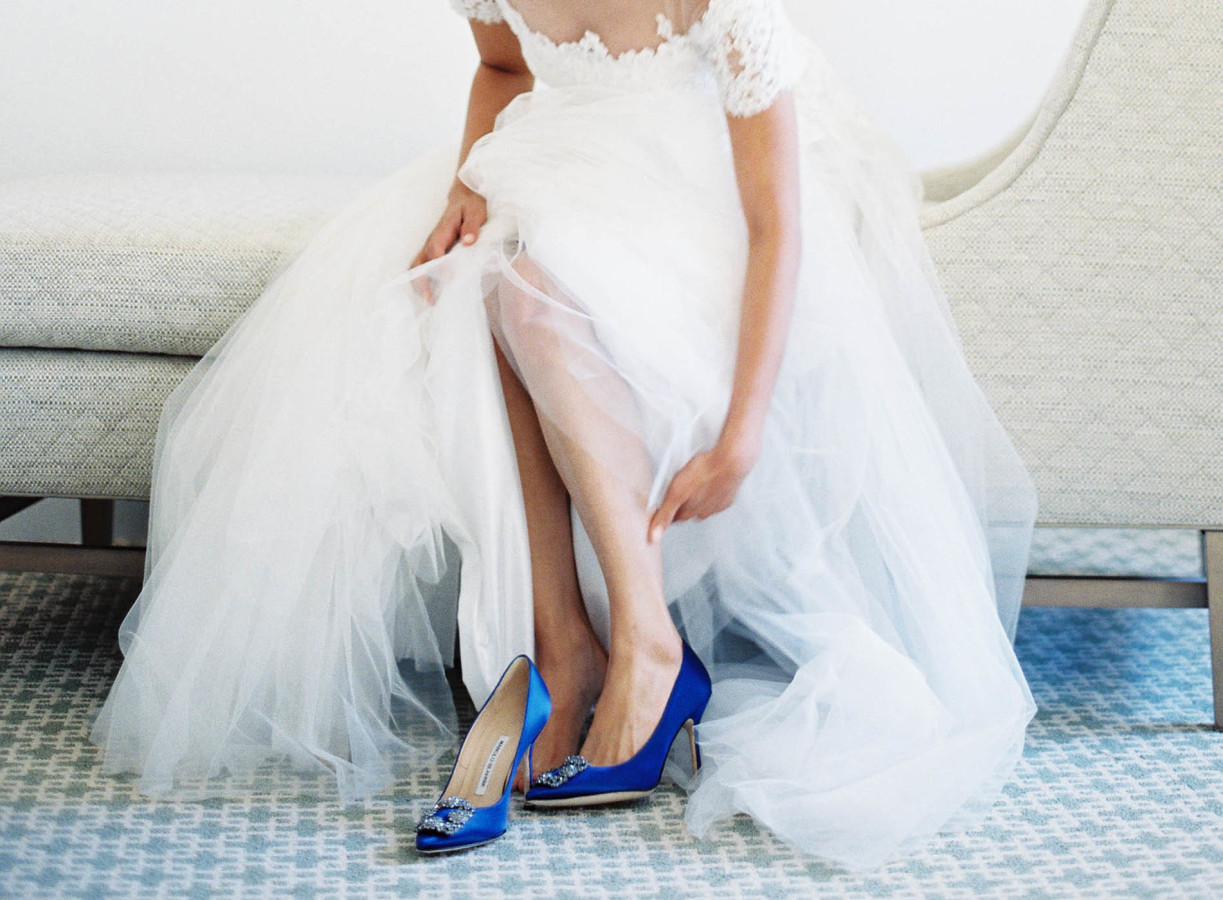 Photography: Jen Huang
A beautiful pair of shoes like this is the perfect way to add a pop of color to your ensemble and feature something blue. Whether you're in love with the beautiful royal blue like these shoes, or want a more subtle baby blue, a pair of elegant heels is the ideal way to bring a splash of color.
Embroidery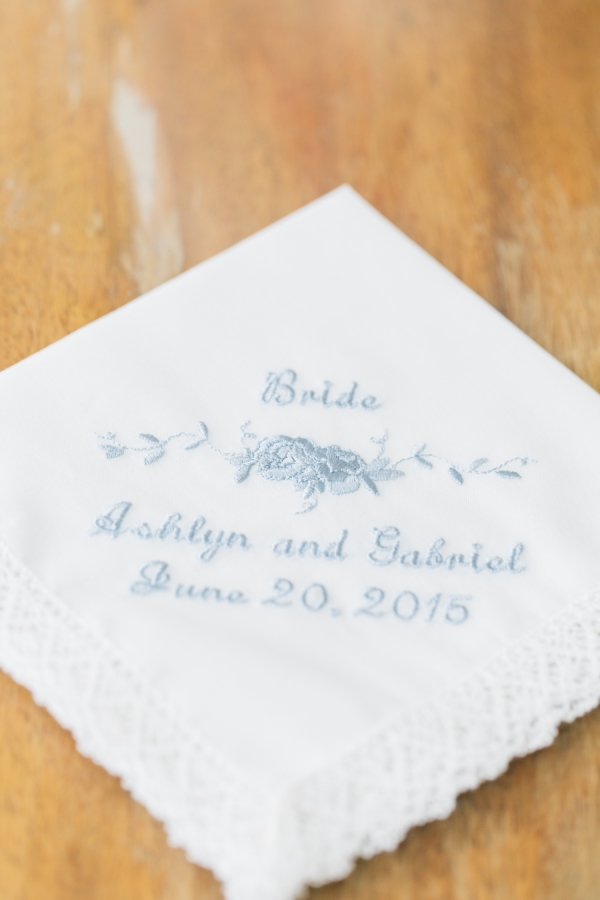 Photography: Lora Grady Photography
Embroidery is the perfect way to feature a little splash of the traditional blue at your wedding. Whether it's on a handkerchief like this, or on the inside of your gown, a beautiful stitching is a subtle way to show a pop of the color and follow the tradition.
Photo Credit: Via Style Me Pretty