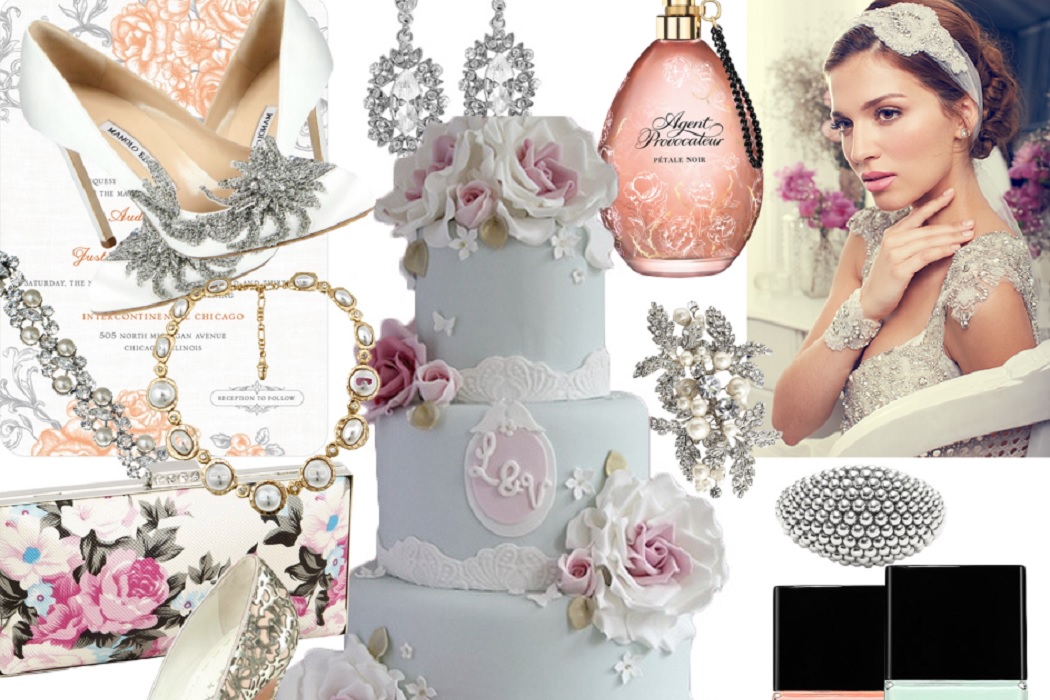 Invite your guests to be part of a whimsical era of romance and intensity, with this decadent Miss Antoinette mood board. Let your inner bride explore our younger and slightly delicate version of this delicate wedding theme.
Sweet pastels and a room full of character – Flowers in the colors of Ladurée macarons, beautiful chandeliers, intricate jewelry, Cameo brooches, vintage tea pots, cups and saucers, sparkling  champagne, lots of delicate feathers (in your decorations), extravagant pastries in your dessert station, feminine hand fans, pearl necklaces, luxurious fabrics in shades of white, pink, gold and turquoise…get the picture?
Sweetly so –  Close your eyes, pretend to travel through time and get into the mindset of a pretty princess who won't hold back from being utterly luxurious and majestically gorgeous!