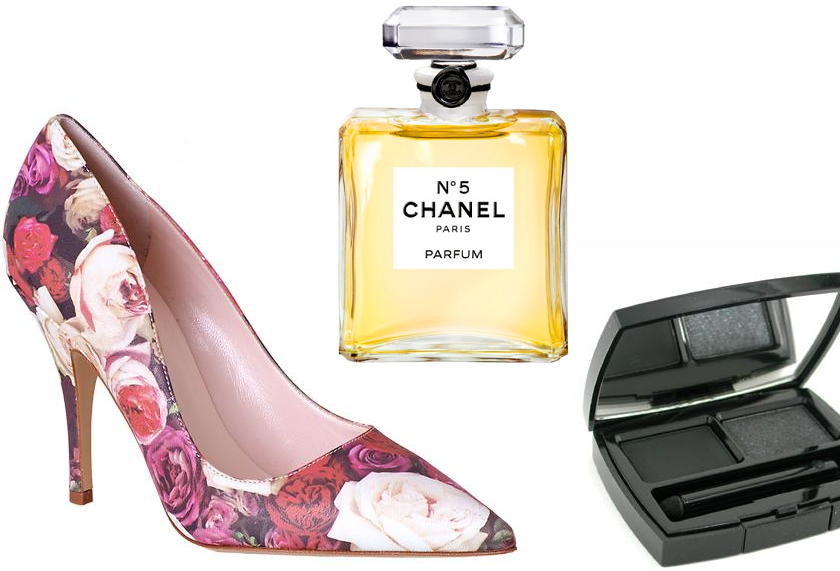 1960s, what a glam era! We couldn't stop ourselves from putting together a mood board to take you back to those very gracious times.
Chanel for one is still being coveted today just as much (if not more) as it was coveted back then. With these 2 very exciting things in mind, we decided to add as many fabulous
Chanel products as we could find, plus those amazing floral patterned shoes by Kate Spade. This is the result.