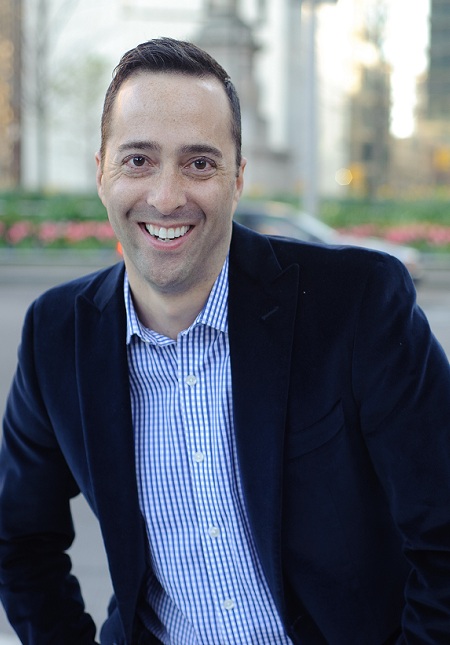 Enter to WIN $200.00 Gift Certificate with Finestationery.com
Celebrity Style Weddings  I'm sure you know we have to ask you this. We know you've worked with the likes of Kenneth Cole, Paige Davis, Bethenny Frankel, Jennifer Lopez, Star Jones and Barbara Walters. What is it like working with the stars? What do you love the most about working with celebrities?
Shawn Rabideau  The thing is, they are people too.  While they may be in the spotlight and famous, they are people who have ideas, feelings and they want their party to be special just like everyone else.  I often like that they know what they want…Because they are so busy they don't have time to change their minds, so when they decide on something we can check it off the list and move on to the next topic.
CSW You're a successful event planner and lifestyle guru. You're also a spokesperson and an expert contributor at FineStationery.com. What makes a wedding invitation from FineStationery.com so special?
SR   Wedding invitations from FineStationery.com are special because as a bride you have a wide selection to choose from that will help you set the tone and style for your wedding.  Because invitations are often the first thing a guest see's when it comes to your wedding you want them to be special and FineStationery.com offers that.
CSW  You're also a stationery designer. Your beautifully designed line of stationery is available exclusively at FineStationery.com. What inspired you to design your own signature line?
SR  Just like every wedding is different, my line is different in that it offers brides variety in colors, styles and designs.  Brides want choices and my line offers that.  My line also offers the complete suite in the sense you have the invitation, the corresponding cards and you also have the escort card, menu card, and table number!  My line bridges everything a bride will need from start to finish all the way down to the thank you card!  I think one the favorite things about my line is the fact that everything is named after a family member all the way down to my dogs, Schylar and Trevor.  I also wanted brides to feel they could use my line for "life's important moments" after they're married.  I designed many options that would be perfect for a housewarming party, a milestone birthday or even a birth announcement.  Stationery is what sets the tone for life's moments and I wanted my line to reflect that.
CSW What advice would you give to a couple looking for the perfect wedding announcement? Is there anything you think couples should consider?
SR  The bride and groom should look for something bright, colorful and fun!  You should have fun with your announcement and leave the more formal invitation to the wedding.  Photo announcements are very popular and Kramer Drive on FineStationery.com has so many fun options for engaged couples to choose from, you should check them out!
CSW  Sometimes a templated invitation is exactly what a couple needed. Sometimes couples want something more personalized that reflects their style. Does FineStationery.com offer any customization services?
SR  Personalization and customization is something that FineStationery realizes is important for couples to make their wedding stationery as unique and special as their wedding day.  Within our design center, couples have the option to customize any wedding invitation with their own personalized text, font styles, font colors as well as choosing from a variety of envelope colors and envelope liner designs for something that can really pop!  And customers have the option to select the thickness of their paper and printing methods such as engraving, digital printing, or letterpress.
CSW  Do you have a favorite wedding invitation color combination or a favorite pattern?
SR  I have so many from my line that I love, it's hard to narrow down.  But if I had to pick I would pick Shawn as it's classic yet modern.  Also Ruth is perfect for that "Downton Abbey" inspired wedding or if you're looking for something more casual, yet elegant John is the perfect choice.  Take a look at the variety here!
CSW  Complete this sentence. Wedding invitations should be____________________________.
SR  Mailed, not emailed.  Can I get two sentences? They should set the tone and feel for your wedding.  Remember it's often the first things guest see…
CSW  Is there a wedding invitation trend that you absolutely love?
SR  I think brides are going for fun, colorful and out of the box because that's the type of wedding couples want.  They no longer want cookie cutter.
CSW  What's the biggest mistake you've seen couples make in regards to their wedding invitations?
SR  For me it pains me to see couples trying to do it on their own and get the verbiage wrong.  There's a certain etiquette that need to be followed.  There are plenty of experts you can contact at FineStationery that can assist you and hold your hand.  Let the experts help, that's what they are there for.
CSW   Do you have any wedding invitation "do's" or "don'ts" that you would like to share?
SR  I do! My number one Rabidon't is do not send evites!  Wedding invitations were meant to be mailed.
Rabido – send your wedding invitations out at least 8 to 10 weeks before your wedding.
Rabido – make your RSVP date at least  to 4 weeks prior to your wedding.  This will help in case you need to call people who don't RSVP – yes, that often happens. And it will help you not stress over the dreaded seating chart.
See Also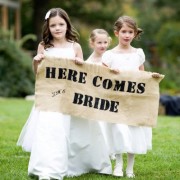 Rabidon't – put sticker labels on your invites.  Budget for and spend the extra money to have your envelopes hand calligraphed or computer calligraphed, it makes a world of difference.
CSW  What do you love most about the wedding industry?
SR  I love that it's ever evolving, that each and every client is different and for that each wedding is different.  Wedding's should be about the bride and the grooms personality, heritage.  When you allow that to shine you have one heck of a wedding!
CSW  FineStationery.com offers an amazing selection of wedding invitations and stationery.  Does FineStationery.com offer any other products or services that may be of interest to couples planning a wedding that you could recommend?
SR  Absolutely.  One of the great things about FineStationery is that every bride is assigned their own experienced personal Wedding specialist to help guide them through the entire process.   FineStationery's trained wedding consultants can recommend designs and styles to fit a bride's theme as well as helping with invitation wording and the more trickier wedding etiquette questions when addressing invitations.  And every order is reviewed for accuracy to make sure it matches the couple's expectations before printing.  Trusted with thousands of brides' and grooms' wedding invitation ensembles, customers can call FineStationery toll-free at 1-888-808-FINE(3463) or email [email protected] to request to speak with a specialist Monday through Friday.
CSW  Would you like to share any wedding invitation etiquette tips?
SR  Often brides and grooms forget salutations.  The envelope should be addressed properly with full names, no nicknames and no abbreviations.  And proper punctuations…I think everyone is so used to texting and abbreviating that they think it's okay to do that on a wedding invitation and frankly it's not.
CSW  You wear many different hats and you're very much in demand. Do you ever get to take a break from it all or do you find yourself constantly in work mode? What do you like to do when you're not working?
SR  Owning your own business rarely allows you to take a break and I am okay with that.  I love what I do and often get restless when I'm not working.  But in the change that I do take a break I love to cook or bake.  It allows me to get in my own head and think.  I love to spend time with my partner and if we get the chance to travel we will because it allows us to see new things and from that I get inspired.  I also like to get together with friends and try new restaurants.  But I think the best part of my day is when I come home from work and snuggle with our cocker spaniels Schylar and Trevor.  For them I will always take break.
Enter to WIN $200.00 Gift Certificate with Finestationery.com
Note: This interview has been carried over from the previous issue. Shawn Rabideau was interviewed on behalf of Maggie Swanson for Finestationery.com