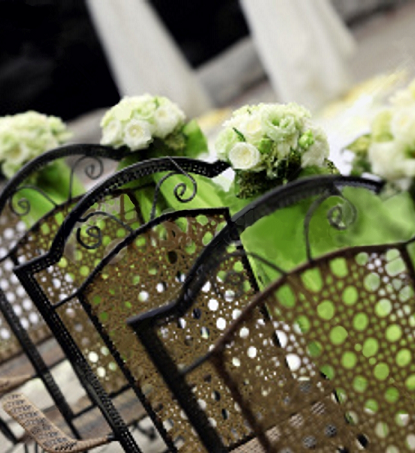 Most couples take months or longer to get engaged and plan their dream wedding. Not this couple.  With a little help from Good Morning America, Brian Bondy pulled off the most romantic Valentine surprise ever. He proposed to his girlfriend, Melissa Cohn, on live television.  However, there was just one catch.  He asked her to marry him in an immediate what was called a 2 minute "Flash Wedding" on The Good Morning America TV show!  Cohn had just under an hour to pick out her dream dress, choose a cake, and prepare for a "wedding in a flash". Talk about the pressure, right? So how did they get this accomplished in less than an hour? Good Morning America enlisted the help of experts such as Captain Arnold of Nautical Wedding Bells, Kleinfeld Bridal and Buddy Valastro (the star of Cake Boss). The couple exchanged vows live on Good Morning America. Captain Arnold told Bondy he could kiss his bride "as long as he wanted" and with that, the celebration continued into the evening with the wedding party dining at Del Frisco's Double Eagle Steakhouse.
The happy couple reportedly met via Match.com and soon found themselves traveling together on a scuba diving adventure to Fiji. It didn't take long for them to realize that they were meant to spend the rest of their lives together. Do you have an amazing engagement story to tell? We would love to hear you got engaged! Tell us your engagement story here.


This flash wedding was not the only wedding that took place on Valentine's Day in Times Square.  As we mentioned in a previous story, there was also a Mass Vow Renewal scheduled to take place in the heart of the city.  Hundreds of couples from all over the world came to the Big Apple to renew their wedding vows in an emotional ceremony also performed by NYC's most in-demand Officiant –Captain Arnold. After watching him perform an abbreviated version of his signature "Ceremony of Love", it's no surprise that NYC chose him over so many others to officiate at this Times Square event.  We're sure that you'll agree that after watching this year's vow renewal ceremony, that he is certainly a fascinating personality that has a talent for putting together just the right words that mean so much to many.