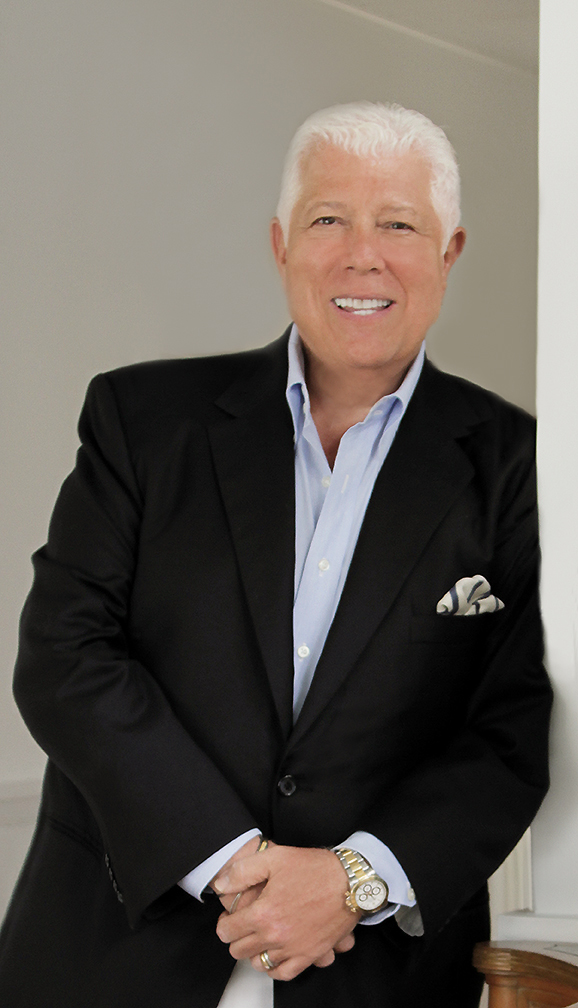 A fashion designer of couture fur designs, well known for using bold coloration and patterns, Dennis Basso began his career in New York with a fur business, managing sales and retail accounts. His love for design saw him pursue a fur apprenticeship and then he launched his own fur business in 1983. Within a period of thirty years, Basso transformed his business into a multinational luxury fur brand, inspired by sheer glamour. In 2011, he launched his first bridal collection which he now sells exclusively through Kleinfeld Bridal in New York City.
His art of creating timeless bridal gowns, accessories and evening wear has won him over celebrity clients such as Nicole Kidman, Naomi Campbell, Catherine Zeta-Jones, Rene Zellweger, and Kim Cattrall, to name a few. Dennis Basso collections can be purchased globally, with in-store boutiques at 825 Madison Avenue, Harrods, The Little Nell Hotel in Aspen and TSUM.
Celebrity Style Weddings  You're a well-known luxury fur, ready-to-wear, and bridal designer. Did you always want to be a designer? How did you get into this business?
Dennis Basso  Fashion has always been in my blood and part of my family. My mother was stylish – she was always attracted to beautiful things, and I was attracted to beautiful things early on. the first sketch I ever did when I was seven years old was of a wedding dress. I made the gown, the earrings, the veil with the netting – it's framed in my office.
CSW  In 2011, you launched your first exclusive collection of bridal designs for Kleinfeld in New York City. What made you decide to enter the bridal business?
DB  I have known Kleinfeld Owners, Mara Urshel and Ronnie Rothstein for many years and we decided this was the right time to design a collection.
CSW  What do you enjoy the most about designing for brides?
DB  A wedding is every girl's red-carpet moment. To be a part of one of the most important days in a brides life is very exciting for me.
CSW  Who is the bride you design for?
DB  The Dennis Basso bride is looking for tradition with a modern twist.
CSW  Are there any "rules" you think brides should follow when putting together their bridal look?
DB  Stay true to yourself and how YOU envision yourself on your wedding day! Remember it's your red carpet moment!
CSW  Earlier this year you celebrated a milestone…30 amazing years of being in business. What has been the most memorable part of your career? What's your secret to success?
DB  My secret is my dedicated team and partners. I surround myself with strong dedicated staff with the same mission – to create at the highest level and produce the finest luxury goods. Our commitment workmanship and talent combined with the most advanced techniques allow us to design gowns produced with unsurpassed standards and quality.
CSW  You've dressed some of the world's most beautiful women such as Nicole Kidman, Catherine Zeta-Jones, Renée Zellweger, and Kim Cattrall, to name a few. Is there a celebrity you'd love an opportunity to dress?
DB  I would love to go wild and dress Lady Gaga in something over the top and unusual.
CSW  Do you ever get a chance to take a break? Where do you like to vacation?
DB  My favorite vacation spots are the South of France and St Barts.
CSW  What is next for you and your luxury label? Are you working on any special projects that you can talk about?
DB  Yes, we are currently expanding our accessory collection and our collecting of hand bags for day and night.