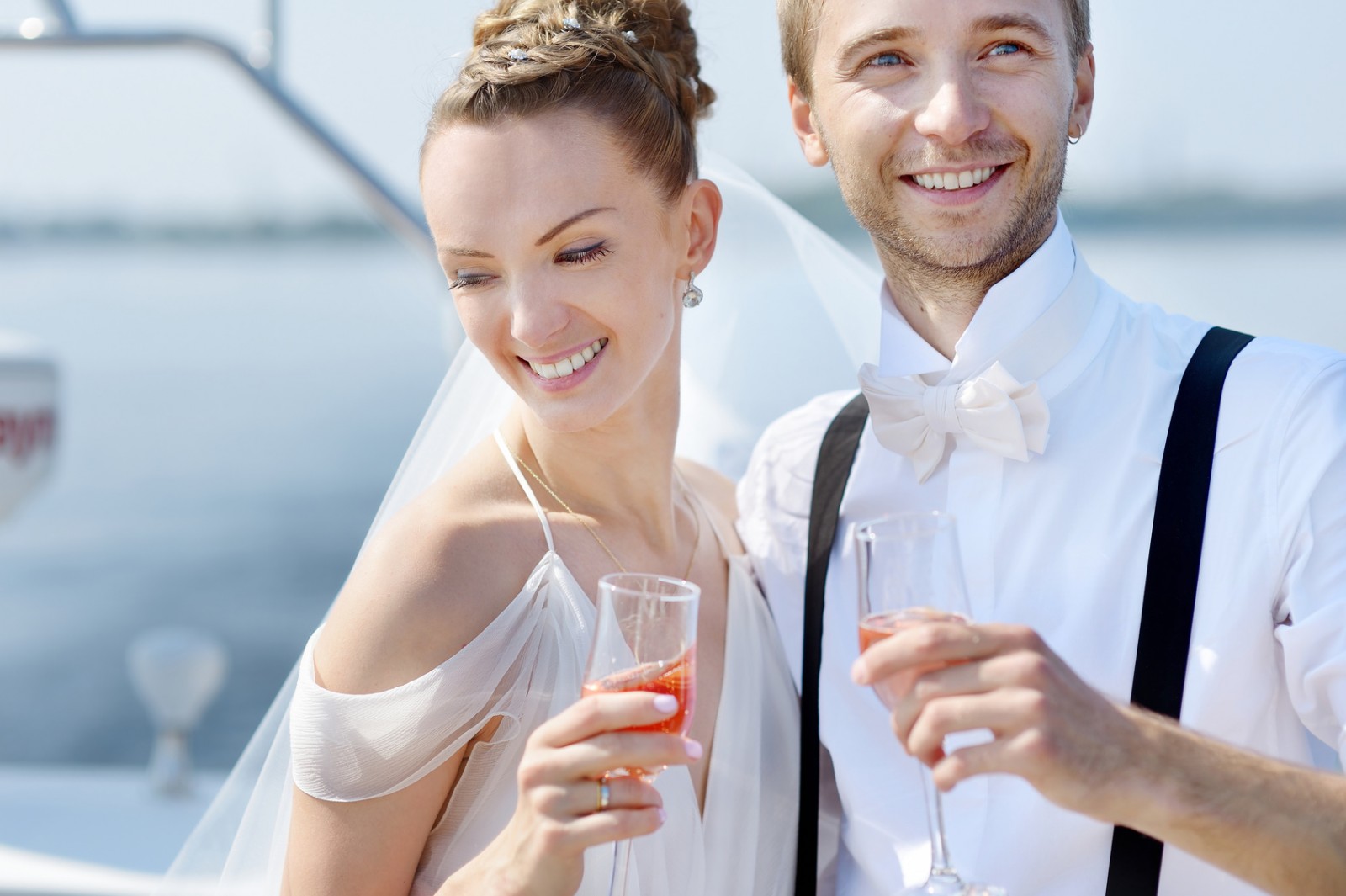 An overseas wedding can be a fantastic option for you and your guests if you're looking to do something different. Not only will everyone get to experience a wedding in an exotic location, you can combine it with your honeymoon and guests can enjoy a vacation at the same time. Destination wedding are becoming more and more popular, especially with many celebs turning to exotic destinations to tie the knot abroad. Keira Knightley, Elle McPherson and Jennifer Lopez are some of those, but what is involved in planning a destination wedding? How one arrange an overseas wedding? And is it more stressful than arranging a wedding at home? Here are 5 easy steps that will help you get started:
Decide on a location
Have a think about where you want to tie the knot. There are so many beautiful locations around the world you can choose from, it is comes down to what type of experience you want to have. The choices are plenty, from rustic charm to the seclusion of Fiji, you have so many ideas to play with. Or even the tropical beach vibe or in the game parks of Africa – work out where is right for you.
Book a hotel or resort that offers a wedding planner service
The biggest part of arranging a wedding overseas is trying to coordinate and book everything. Take this stress away and let a wedding planner do all of the hard work for you. Many on-site wedding planners take care of the flowers, catering, photography, make-up etc. You and your guests will only just need to turn up and enjoy the day.
Notify guests as early as possible
You generally send out wedding invitations six to eight weeks ahead of time, but with overseas weddings, you need to notify guests even further ahead of time. Consider sending out invitations six months prior to the wedding. You could even include in the invite an estimate for flights and accommodation. This will assist guests with making sure it is in their budget to attend.
Legal documentation
Some countries have lengthy processes involved in legally marrying citizens from other countries. Be sure to check the legal requirements and necessary documentation involved once you have decided on your destination. You don't want to get there and find out you are unable to marry legally. Also find out what type of paperwork is involved in certifying your marriage once you return home.
Book a courier for the wedding attire
You may not feel comfortable transporting the bridal party's wedding attire in personal suitcases. Many couriers will deliver the attire to your destination. Be sure to book the courier to depart a week or so prior to your departure to allow for any mishaps. Upon arrival, book in with the hotel to have the attire steam cleaned and ready for your wedding day.