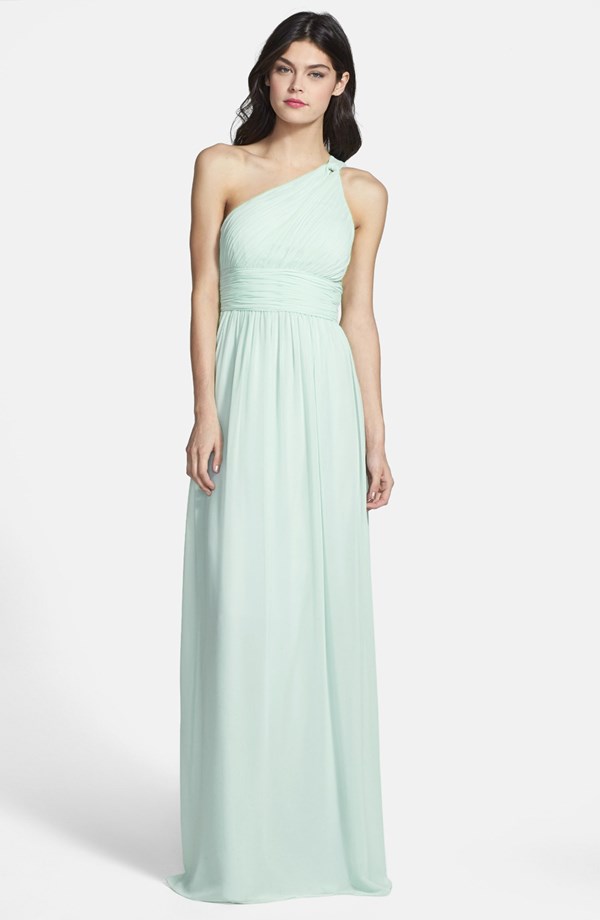 Looking to give your bridesmaids some dress options? Donna Morgan bridesmaid dresses are available in over 2000 gorgeous combinations. Known for top-notch quality through fabric, fit, craftsmanship, and perfect color matching, these dresses flatter every bridesmaid no matter her shape.
Since your bridesmaids are all unique in their own way, why not simply pick your desired color and let your bridesmaids choose the silhouette that will best suit their taste and figure? It's a win-win situation for everybody.
You get a bridal party perfectly coordinated in your color of choice and your bridesmaids get to wear a dress that will make them look and feel absolutely beautiful!