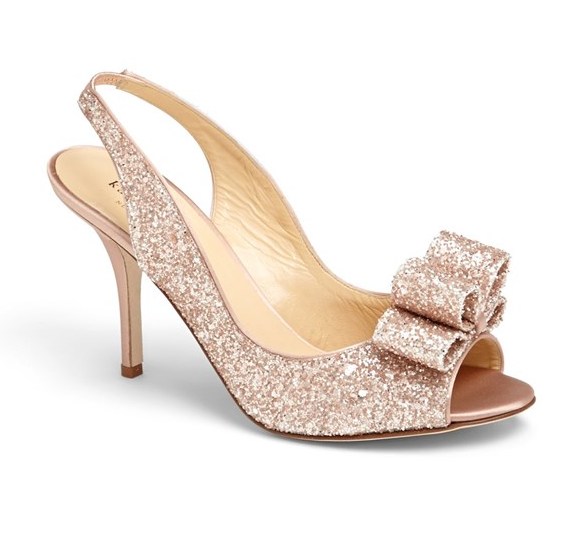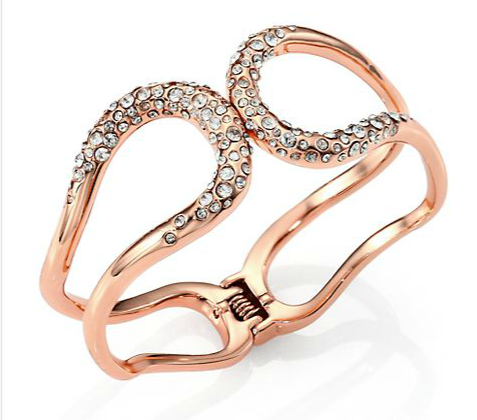 15 Ways To Accessorize Your Bridal Look With Rose Gold
Alexis Bittar Miss Havisham Liquid Crystal Hinged Bracelet/Rose Goldtone
Source:
Alexis Bittar Miss Havisham Liquid Crystal Hinged Bracelet/Rose Goldtone
, $195, Saks Fifth Avenue
Rose gold has been a huge trend in accessories this year.  It's everywhere and a refreshing change from all the silver and gold that we're used to.  In jewelry, the pink tint is due to the addition of copper to gold. As a blush-hue tone, it has made its way onto everything from bags to shoes and everything in between!
What better way to accessorize your bridal look than with this of-the-moment metallic? It's feminine and romantic vibe is the perfect compliment to any blushing-bride's look! Rose gold's hint of pink is warm, complimentary to any skin color and undeniably chic.  Ready to accessorize and enhance your bridal look with rose gold? Here are 15 gorgeous ways that really prove everything looks better with just a hint of pink.