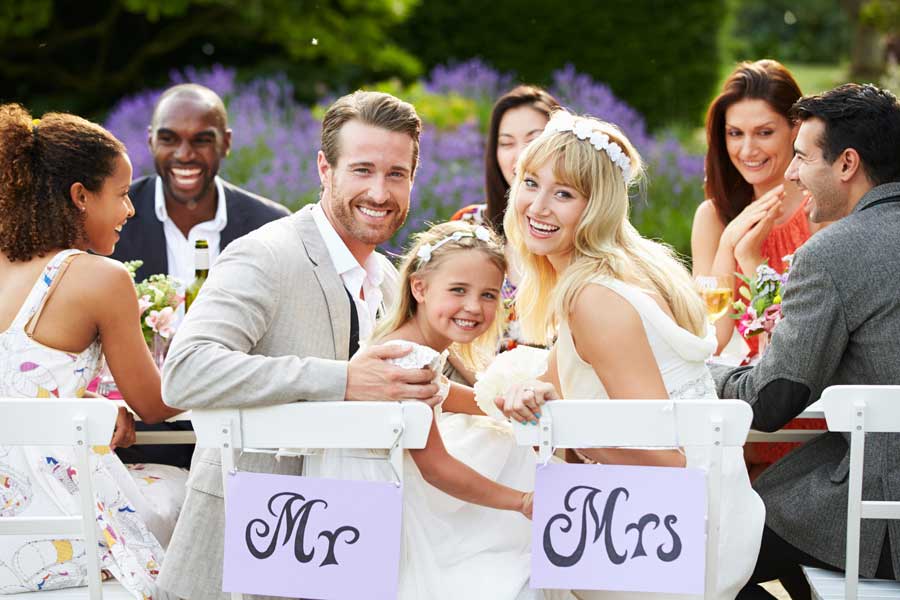 We can all agree that weddings are a big deal. If you're single, you probably think about how it will go; if you're married, you probably think about what could have gone better.
With wedding season approaching fast, make sure you avoid making one of these frustrating wedding faux pas.
1. Bringing a plus one
Even if you didn't ask – for more casual weddings, it may not matter if you bring a guest along. However, most couples plan for a very set, specific number of people. Therefore, if you bring along a surprise guest, you'll throw off their food count, seating chart and more. If an invitation didn't specify whether or not you got a plus one, reach out and ask the bride and groom if you can bring a date.
2. You didn't pay attention to their wedding website
With today's technology, wedding websites are a great way for couples to keep their guests up-to-date on travel accommodations, registry information and special instructions. If a couple is putting time and effort into creating a website and getting it out there, make sure you check it out.
3. You didn't RSVP
When planning for a wedding, the number of people can mean a huge difference in terms of cost. If you don't RSVP and show up, they probably didn't plan for you. If you RSVP late, they have to scramble to figure out a way to accommodate you. Consider doing your RSVP on time (whether you're attending or not),  you don't want to put your friends or family in a bad situation.
4. You got way too drunk at the reception
Everyone likes to have a little bit of fun now and then. Keep in mind, though, that this is not your day. Drunkenly dancing around and flirting with the groomsmen is not going to impress anyone, so keep it classy.
5. You didn't check their gift registry
Couples register at certain stores and select certain items on purpose. Buying them a toaster when they already have two isn't going to benefit them and is going to be a waste of your money. If you really want to choose your gift independently, get them something personal and sentimental.
See Also