Photo credit: Style Me Pretty/Anna Roussos
When planning your wedding, one detail many couples often forget to give great attento to is how they're going to arrive at the venue. We've gathered some great ideas for you to arrive at your ceremony, from a simple idea to a more grand, elaborate entrance. Take a look at these fabulous ideas that real couples have used and let them inspire you to come up with your own unique way to arrive on your special day.
A Vintage Car
Whether it's a cute vintage car, or a shiny new Rolls Royce, a unique car can be a simple yet fabulous way to arrive at your venue. It can be decorated with flowers that complement your bouquet and colors to add elegance and flair. No matter what kind, a decorated car is an easy and fun way to get from point A to B on your wedding day.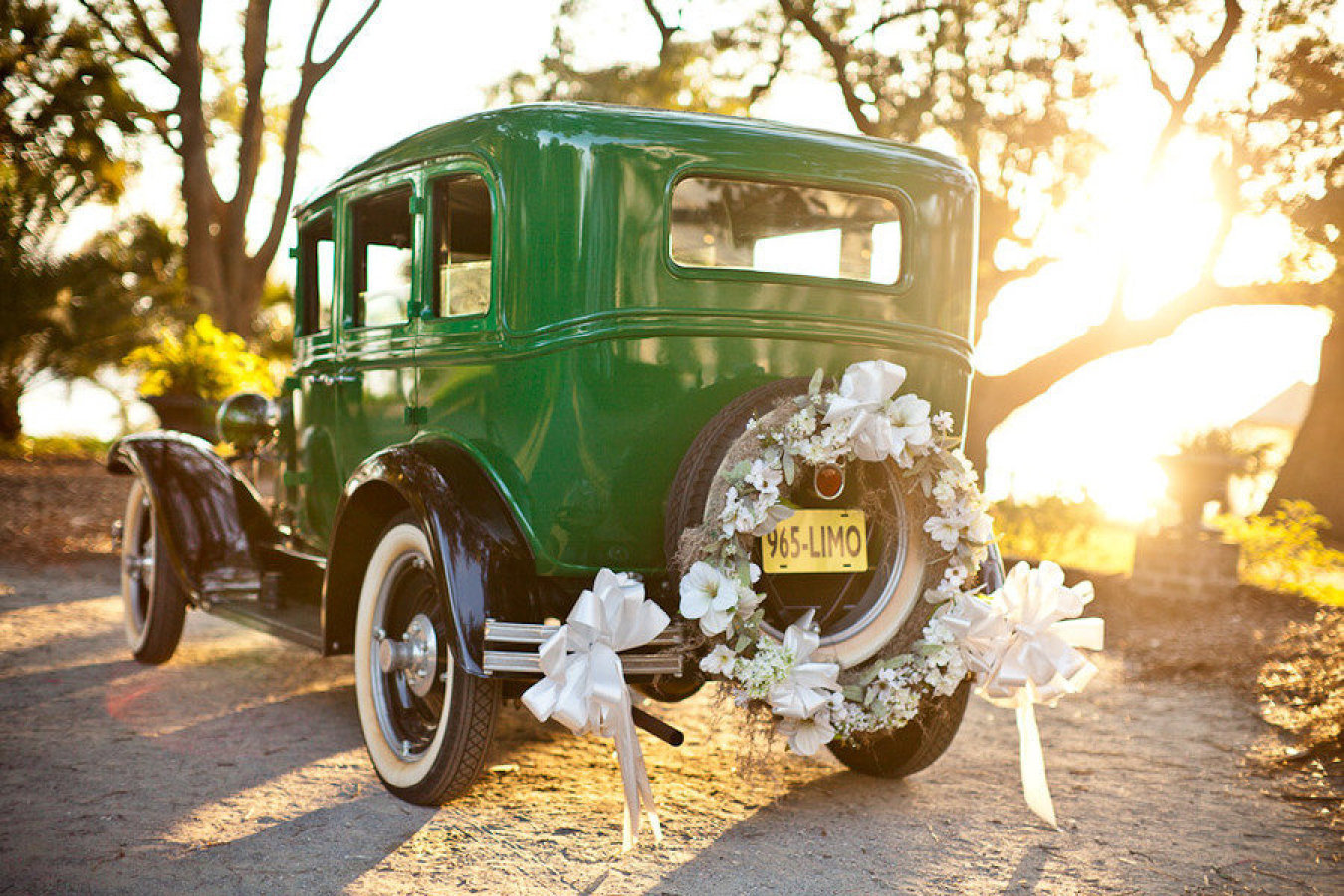 A Vespa
Especially for a destination wedding, a vespa is a cute, romantic way for the two of you to travel to the ceremony. Imagine all of the wonderful pictures the two of you can take together, posing on the scooter and sharing romantic moments. This is sure to be a hit with guests, and will definitely make a statement.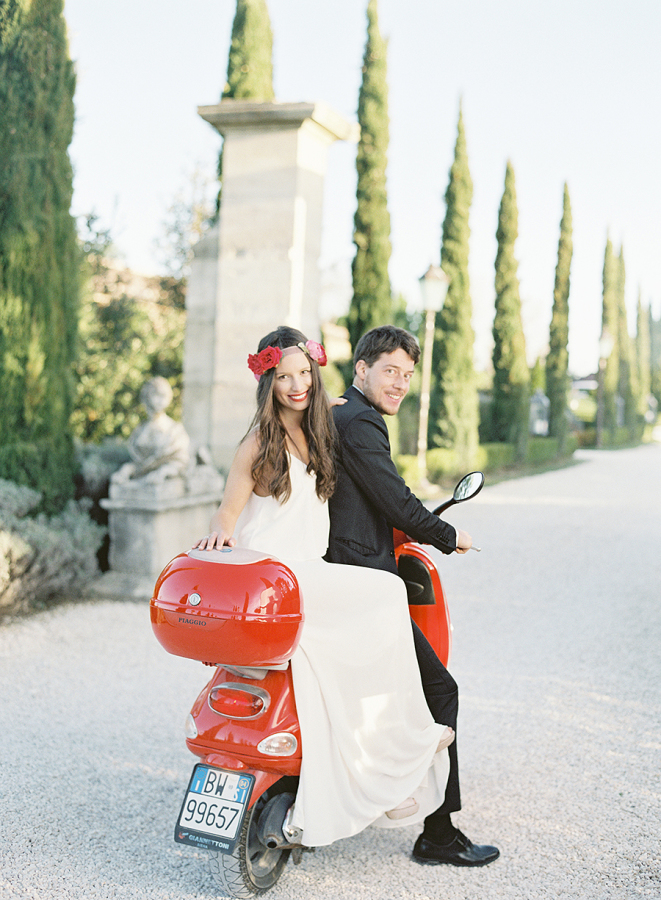 A Trolley
This is a fun way to transport your entire wedding party. Rather than a car that can only fit a few people, this allows your entire wedding party to celebrate on the way to the venue and spend time together. It's incredibly unique, and will surely draw attention. This also allows for fun photo opportunities for the wedding party; imagine all of the shots your photographer can capture!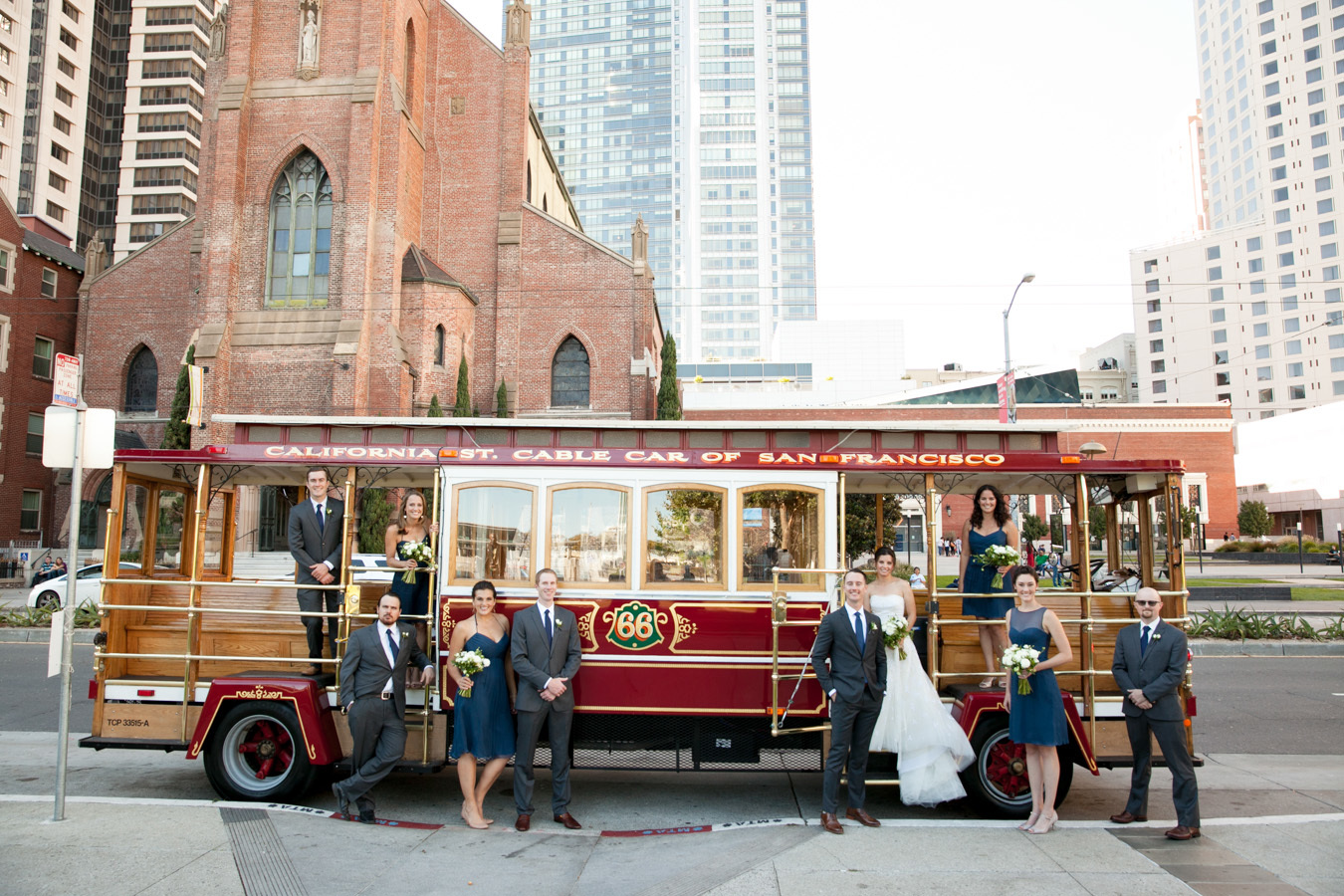 A Bicycle
For a rural chic wedding, a bike is an intimate and romantic way for the two of you to get to the wedding. It's perfect for an outdoor wedding in a beach or cottage setting. A beautiful basket to hold your flowers is the perfect picture-worthy shot with the two of you sitting and sharing an intimate kiss. This is a wonderfully romantic way for the two of you to travel to the venue!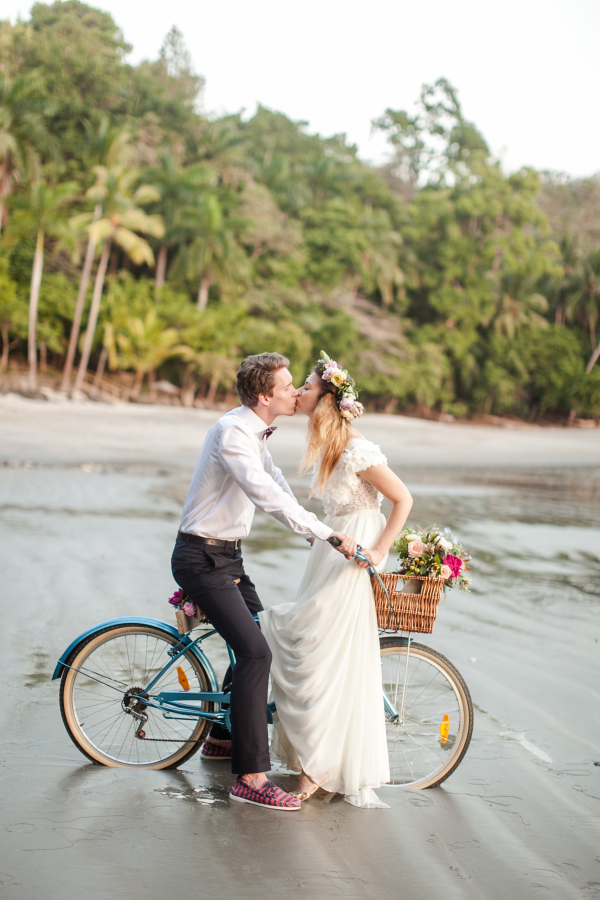 A Boat
A boat is the perfect form of transportation for a beach or destination wedding. Imagine making a grand entrance as your guests stand at the shore, waiting to see the two of you arrive as a couple. It's a perfectly swoon-worthy moment.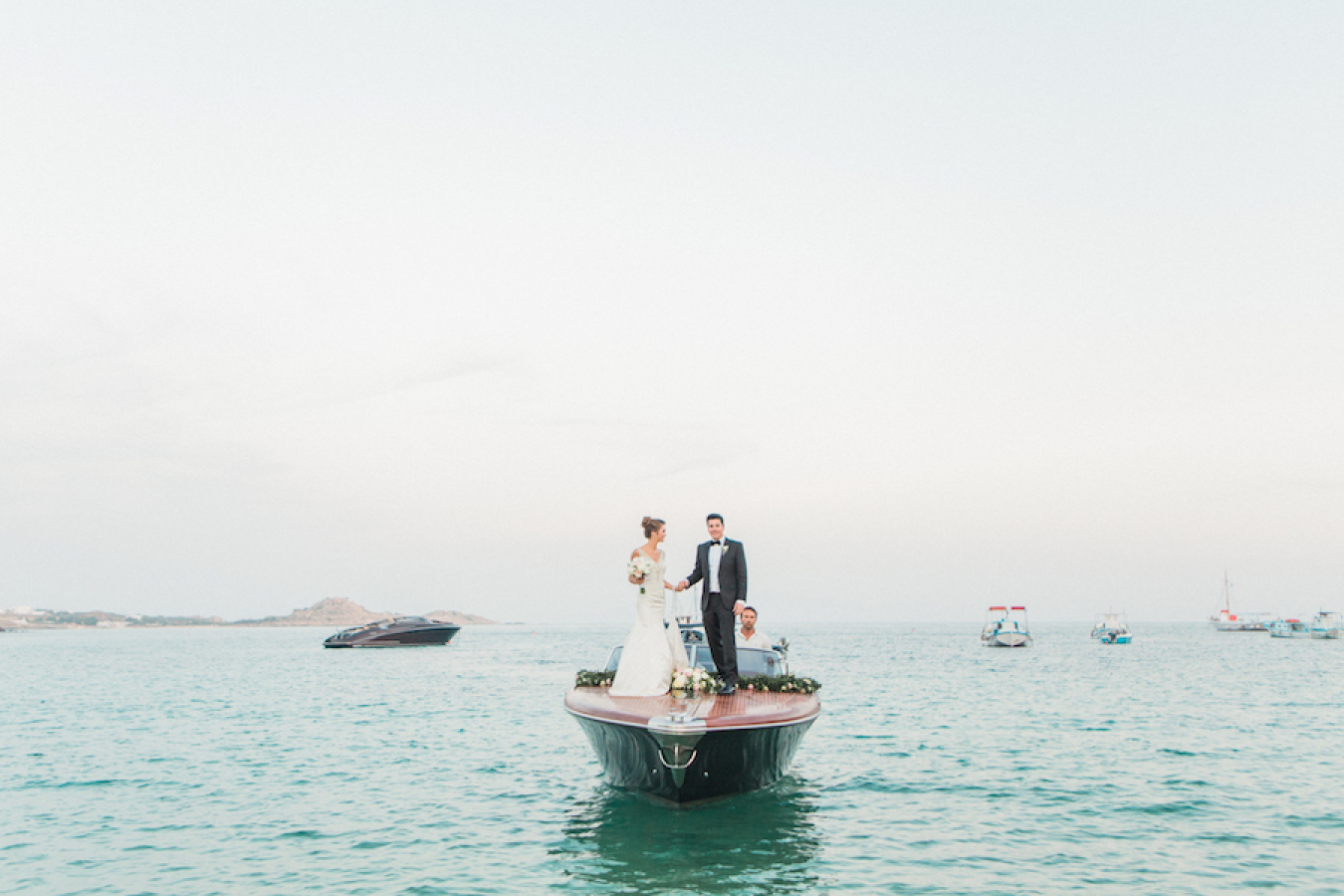 Horse & Carriage
For a fairytale wedding, there is no better way to arrive at the venue than a horse and carriage. This is completely romantic, and will have the opportunity for endless intimate moments. Imagine stepping out of the carriage in a beautiful ballgown with your prince charming as you arrive at your wedding. There's no moment dreamier than that.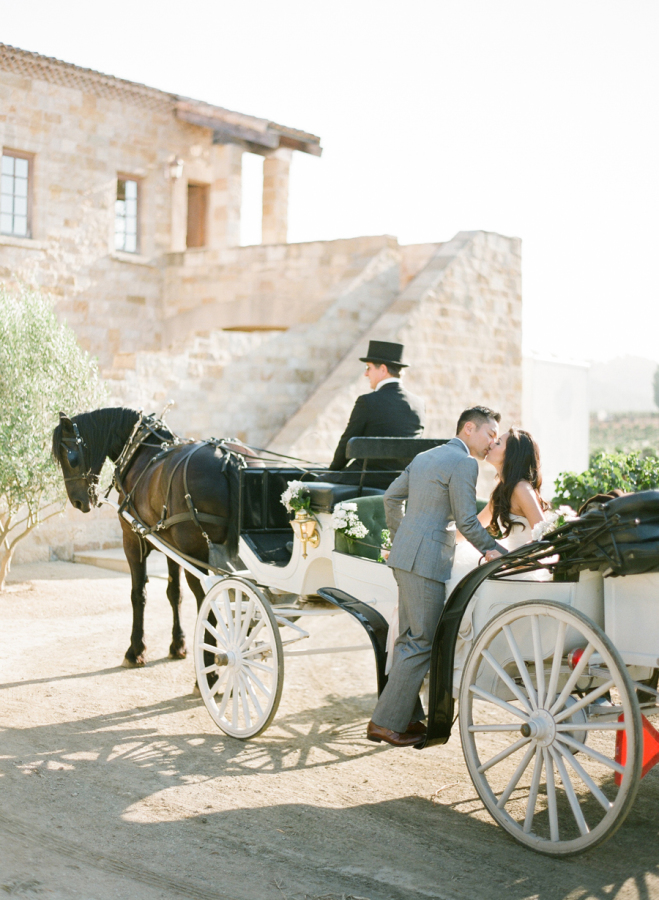 A Vintage Volkswagen Van
For the couple who has a vintage-inspired wedding, what better way to make an entrance than a vintage Volkswagen van? Straight out of the 60's, this is the perfect way to add more vintage elements to your special day. It's sure to add to the success of having a wedding that feels like a step back in time.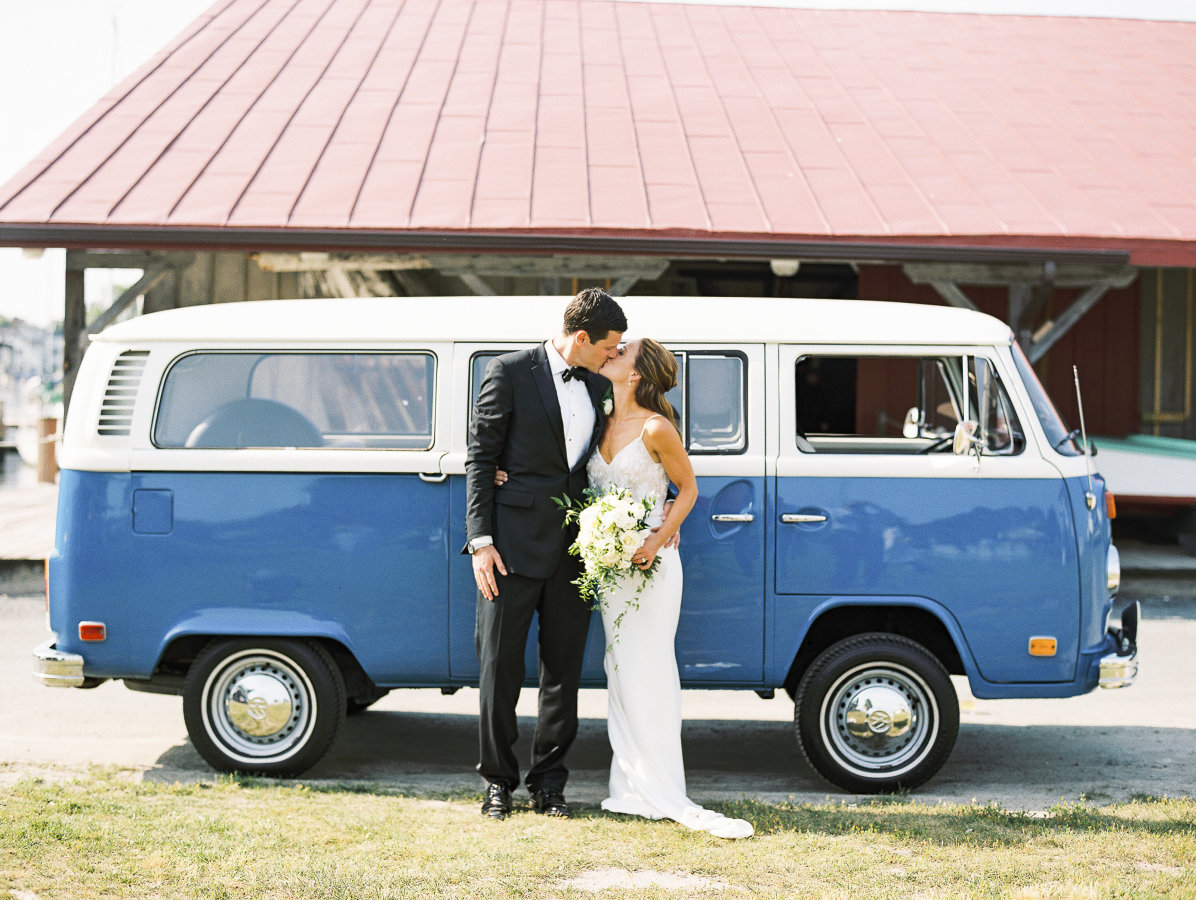 Limousine
For the couple who loves luxury and glamour, there is no better way to arrive on your special day than in a fabulous limousine. It's become somewhat of a tradition for couples to arrive via limo on their special day, so why not spoil yourselves? Whether you choose a sleek black or a more less-traditional white car, a limo is the perfect fabulous way to arrive in style.