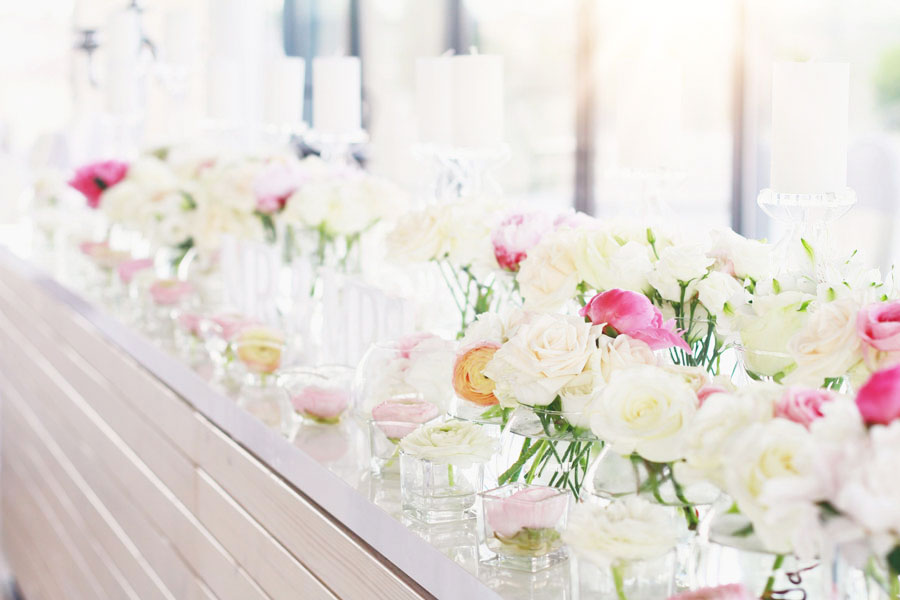 Should you have you an engagement party? It depends on your preferences as a couple.
Although it's a wonderful way to celebrate being newly engaged, some couples skip the engagement party and opt to send out written announcements instead while other couples welcome the idea of an engagement party.
Usually hosted by one or both sets of parents, engagement parties can be an elaborate affair or an intimate celebration. There is no obligation to have an engagement party however, if you're undecided, here are 5 reasons why YOU SHOULD have an engagement party.
1. It's a way to celebrate your engagement
We don't mean to point out the obvious but you did just get engaged! It's a major life event. Go ahead and tell everybody! What better way to kick-off your engagement than to throw a party? Engagement parties are a great way to bring together your family and close friends to celebrate. They'll want to congratulate you in person and besides, who doesn't like a good party?
2. It's a way to celebrate with people who can't make it to your wedding
Unfortunately, some people won't be able to attend your wedding.  As much as you want them to be there on your big day, sometimes people have other plans and priorities that pose a conflict. An engagement party is the perfect opportunity for anyone who can't make it to your big day, to still celebrate with you.
3. It's a practice run before the actual wedding
Greeting guests and engaging in conversation is something you'll be doing down the road at your wedding. Why not perfect your meet and greet skills at the engagement party? While you're at it, take a step back and observe how your guests interact. This might give you some ideas as to how to plan your seating arrangements and how you can entertain guests on your big day.
See Also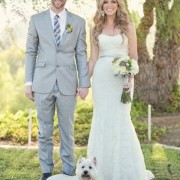 4. You can experiment with a theme
You might be toying with multiple themes, various ideas and color schemes for your wedding. Maybe you're torn between ideas or don't have the budget to go with more than one. Before you ditch themes, consider this. Why not use whatever theme you can't use for your wedding, as your engagement party theme?
5. It's the perfect time to introduce the families to each other
If your families don't know each other very well or have never met, an engagement party is a nice way for them to get acquainted.  Blending the families is not always an easy task. An engagement party is a great ice-breaker.