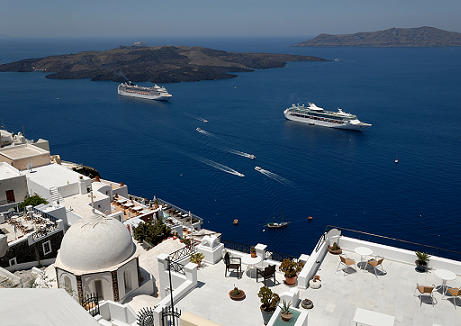 For many newlyweds the word "honeymoon" is synonymous with "beach".  After some intense planning and preparation for the wedding, it's not too hard to see why couples would want to retreat to a serene beach for some alone time, rest, and relaxation. Here are five romantic beaches for doing just that.
Santorini is a Greek island paradise. It is busier than the Caribbean, but its multi-colored red and black beaches are worth the trip. Santorini boasts lavish accommodations, delicious Mediterranean cuisine, and plenty of charming and stylish shops line it'scobblestone streets.  And if you go there in the right season, you might just bump into a celeb, many celebs are often sighted there.
Nice is for couples who want to indulge in French luxury by the sea.  This cosmopolitan coastal city and its private beaches are the perfect locale for couples that need to unwind and recharge those batteries. Whether it's the lavish boutiques, panoramic views, strolling, or stretching out in the Mediterranean sun, Nice will not disappoint.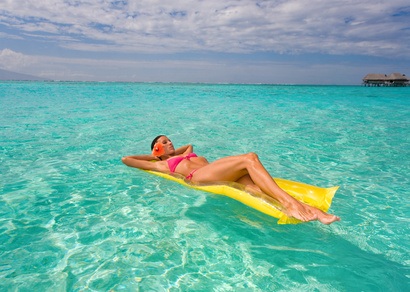 US Virgin Islands boasts top-rated resorts and B&Bs all tucked beside strips of sand and sparkling waters.  If seclusion is what you are looking for head to St. John.
Seychelles natural splendor has couples dishing out serious dollars…and with no regrets. Relaxing on white sandy shores, swimming in turquoise waters, and the sound of palms swaying in the ocean breeze, is money well spent.  This Indian Ocean island chain hosts exclusive resorts specifically tailored for newlyweds.  For a honeymoon you'll never want to forget and wish would never end, Seychelles is a sure bet.