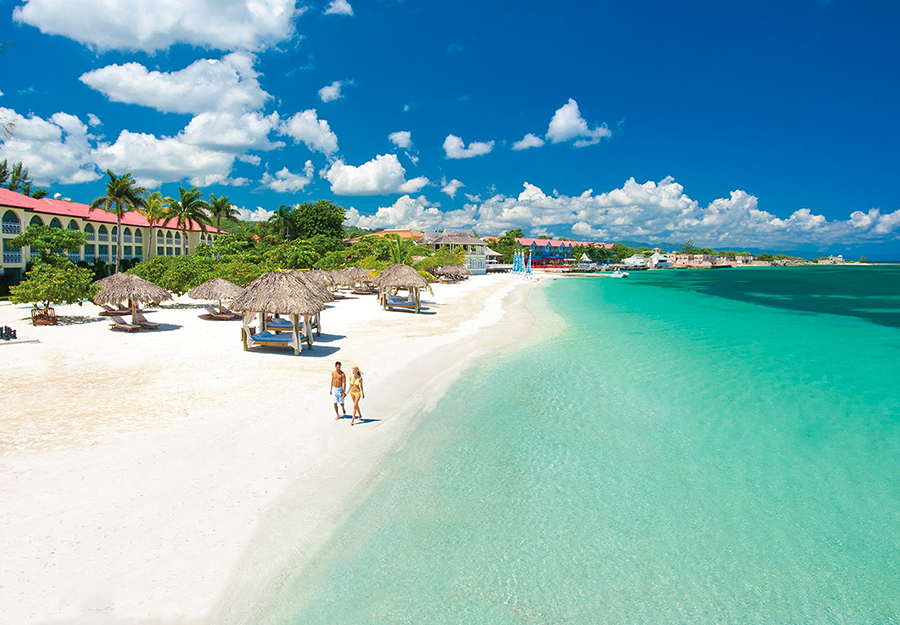 If you have just booked your balmy beach honeymoon
, the next thing on the list is to think about what outfits you are going to pack into your suitcase. Celebrities always look so relaxed and their style appears so effortless when they are snapped on their honeymoon. Create the perfect beach outfits with our tips and celebrity trends.
Mix basics with bold colors and prints.
A pair of white pants can be teamed up with many colors of prints. Limit your basics to a couple of neutral coloured tops and bottoms and pack a bunch of beautiful tropical inspired prints and bright coloured pieces. That way you will have multiple outfits with just one piece of clothing.
Turn from day to night.
Long flowing maxi dresses can easily be worn from day to night. It may be as simple as changing your shoes, adding some accessories, or putting on a bold lipstick. A casual pair of slacks can be worn at night if matched with a sheer top.
Accessorize!
Accessories can make a dramatic difference to your outfit. Pack pieces that will change your outfit from relaxed to sexy. Think big chunky necklaces and bangles or sparkling earrings. Anklets are alsoa great touch to beach honeymoons.
Bring multiple swimsuits!
You will most likely be spending a large part of your tropical honeymoon lazing on the beach! So pack as many swimsuits as you want! Bring different styles depending on what activities you will be doing too. A bikini for sun bathing will not work if you are planning on scuba diving or doing laps in the pool. A full swimsuit can also work as a top.
Minimal makeup Summery makeup need not be heavy.
A tinted moisturizer of mineral powder is enough to create a dewy flawless finish. A sweep of bronzer across the cheeks, over the nose and chin, followed by one coat of mascara and a hint of lip gloss is perfect for the day. Add a bold lip and a touch of eyeliner and eye shadow to transform into a night look. If you are swimming and enjoying the ocean remember to pack waterproof mascara.