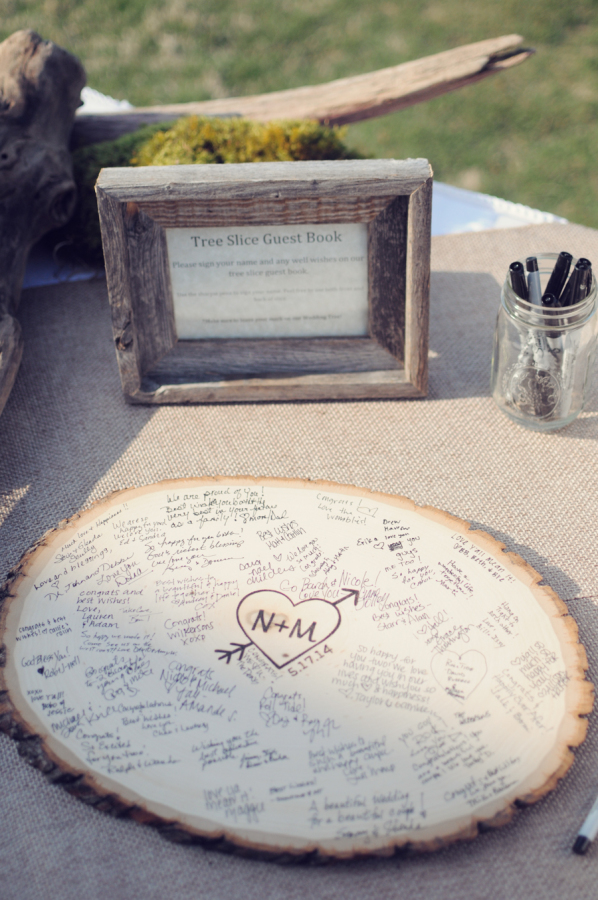 Whether you love tradition or making a unique statement, guestbook sign-ins can be a fun, interactive way to help make your wedding day even more memorable.
From a beautiful sign-in to a fabulous piece created by your guests that can be featured in your home, every couple will find a way to look back on the people that helped them celebrate their special day. Find inspiration here to create your own beautiful sign-in table to create a lasting piece from those that gathered to watch you take your first steps toward the rest of your life.
1. Traditional Guest Book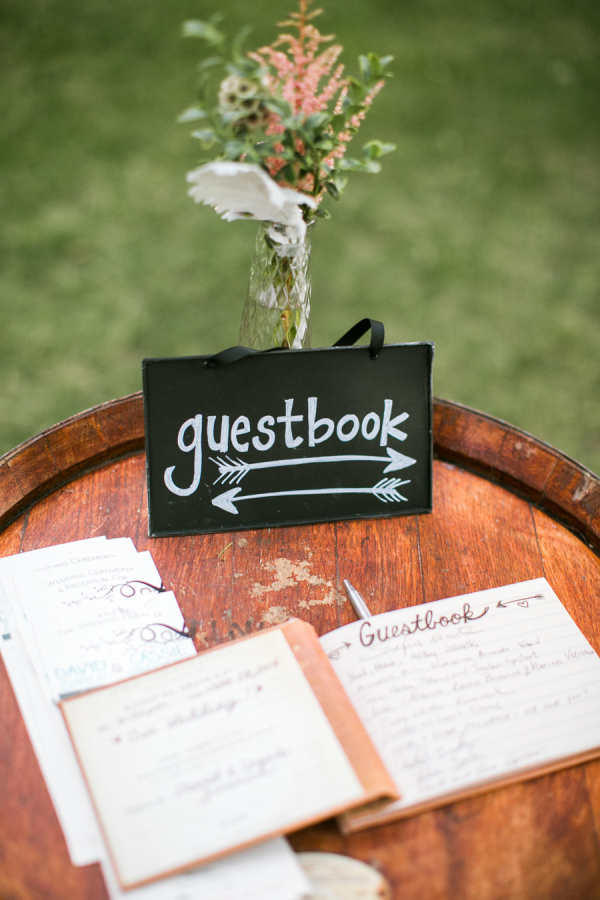 A traditional guest book is a simple way to capture the memory of those who helped you celebrate your wedding. There are endless options of colors and designs to correlate with your theme and wedding colors, making sure there is a book fit for every wedding.
Photo credit: Jasmine Lee Photography
2. Messages and Advice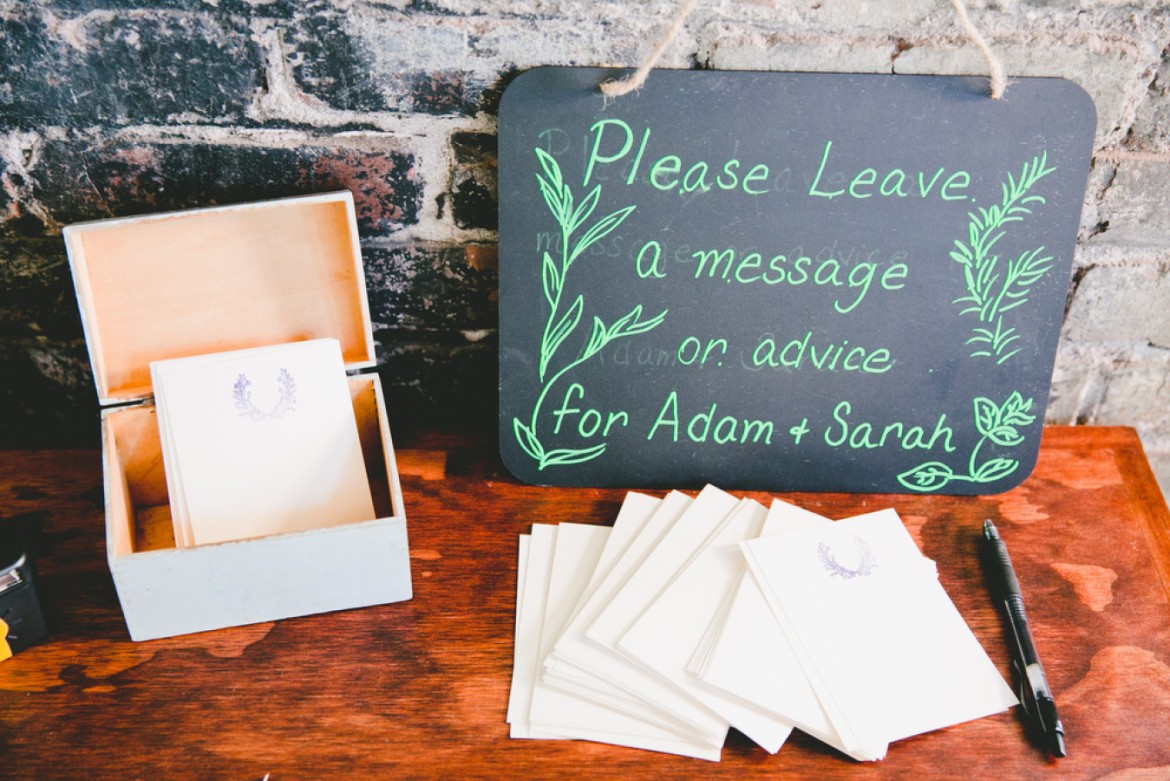 Having your guests write a fun message or piece of advice as you enter marriage is a wonderful way to have them help you keep on celebrating even after the festivities subside. Whether you choose to look at the heartfelt words right away, or have them put away in a bottle or box to be looked at by the two of you on your first anniversary, this is the perfect way to reminisce those who gathered together on your big day.
Photo credit: OneLove Photography
3. Fingerprint Picture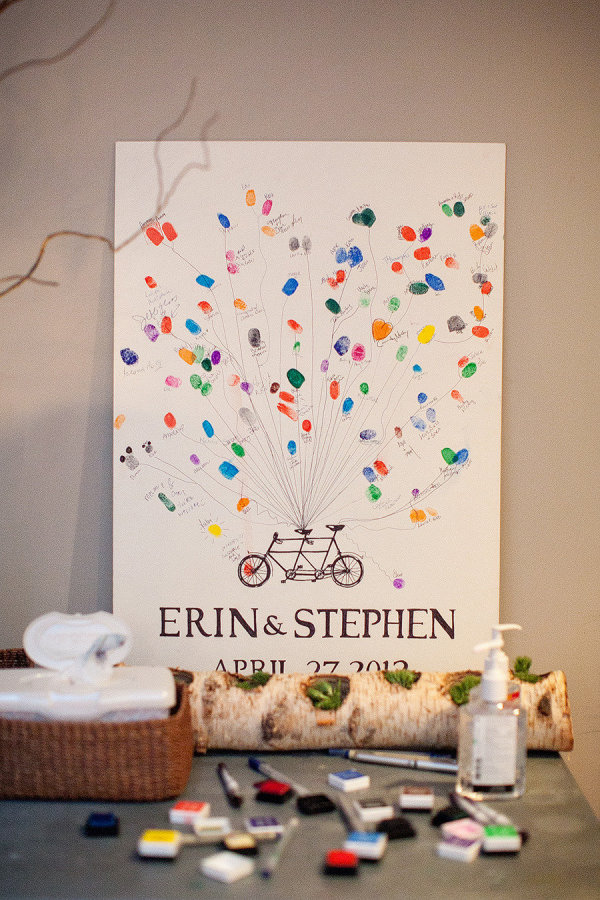 A brightly colored fingerprint picture with your guests' names is a fun, exciting piece that you can feature in your home after the celebration. This lets guests have fun and have a part in creating a piece that will hang on the wall in your home for years to come. A piece like this is sure to be a hit with guests, and will undoubtedly be adored by all.
Photo credit: Emily Wren Photography
4. Usable Furniture
Why not have your guests sign a piece of furniture that you can enjoy for years to come? A simple white bench like this can be featured in your home and enjoyed for years. It's the perfect way to look back on your special day, and is a beautiful reminder of the celebration that brought your love together.
Photo credit: A.J. Dunlap Photography
5. Game or Puzzle Pieces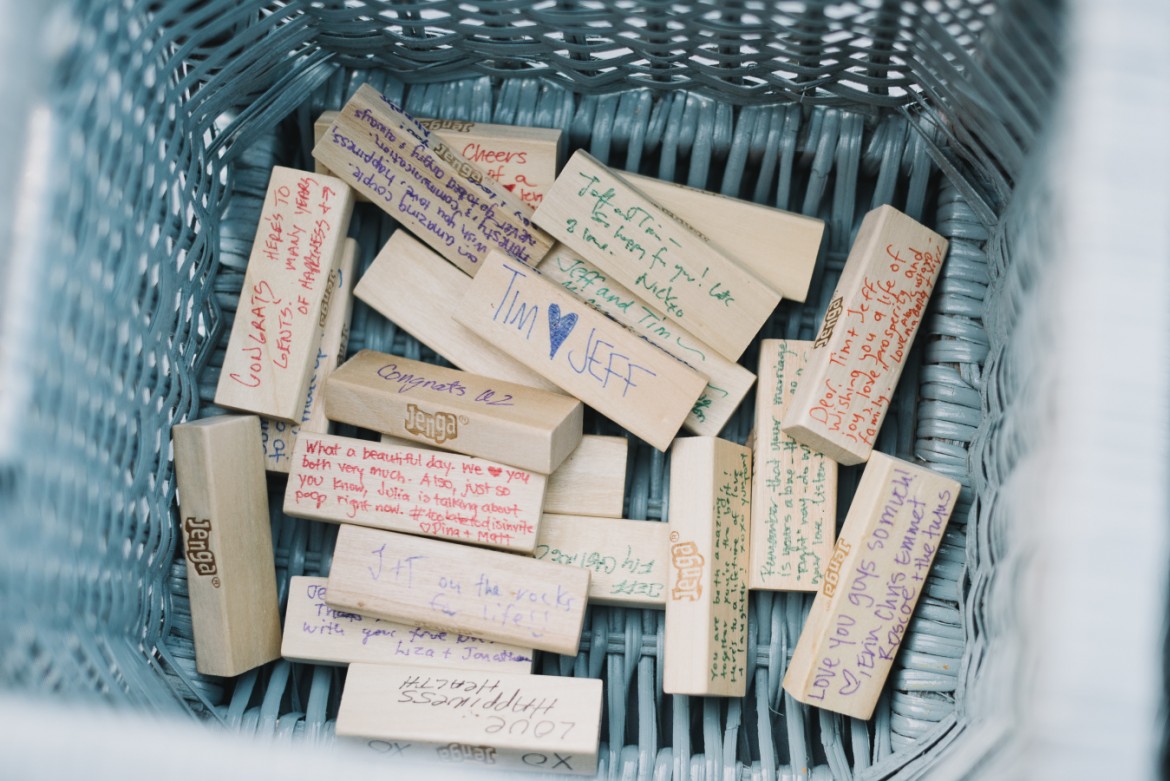 Allowing your guests to each sign a game or puzzle piece creates a fun, exciting way for the two of you to celebrate happy memories while spending time together. What better way to spend a game night then by reading the wonderful notes that your guests left for the two of you? This makes the perfect date night, and your guests will surely love helping create a memorable game for the two of you to play.
Photo credit: Heidi Ryder
See Also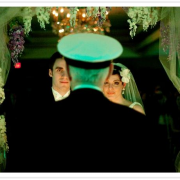 6. Polaroid Pictures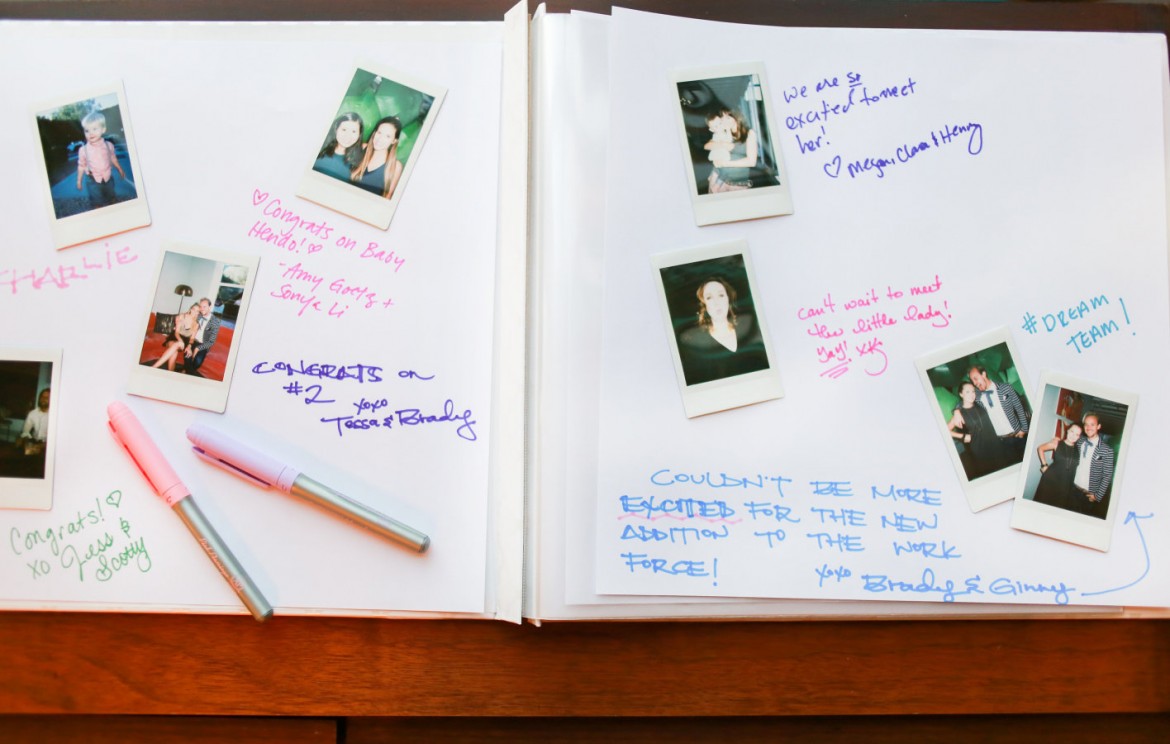 An album of Polaroid pictures allows you to look back on all of the wonderful people that gathered to help celebrate. Guests will love having their pictures taken and being able to leave a fun signed note next to the image. Polaroids have made a huge comeback, and this is a fun, exciting way to feature them as a part of your guestbook.
Photo credit: Tessa Neustadt
7. An Item to Show in Your Home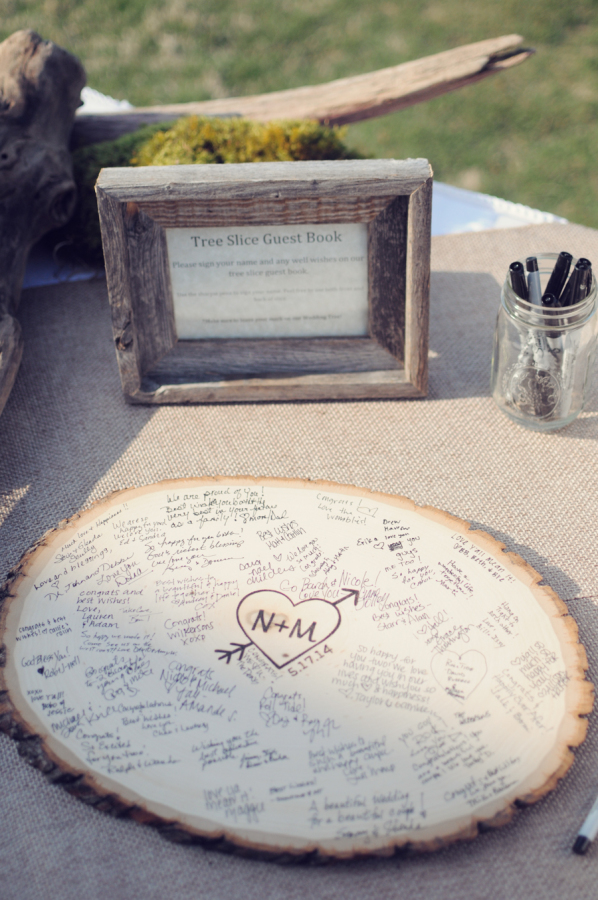 A piece of nature like this or a fun globe is a beautiful way to embrace the natural, and have a nontraditional way for guests to sign their name. It will make a wonderful piece to feature in your home and will serve as a reminder of those who gathered on your wedding every time you look at it.
Photo credit: Alea Moore Photography
Photo credit: Via Style Me Pretty