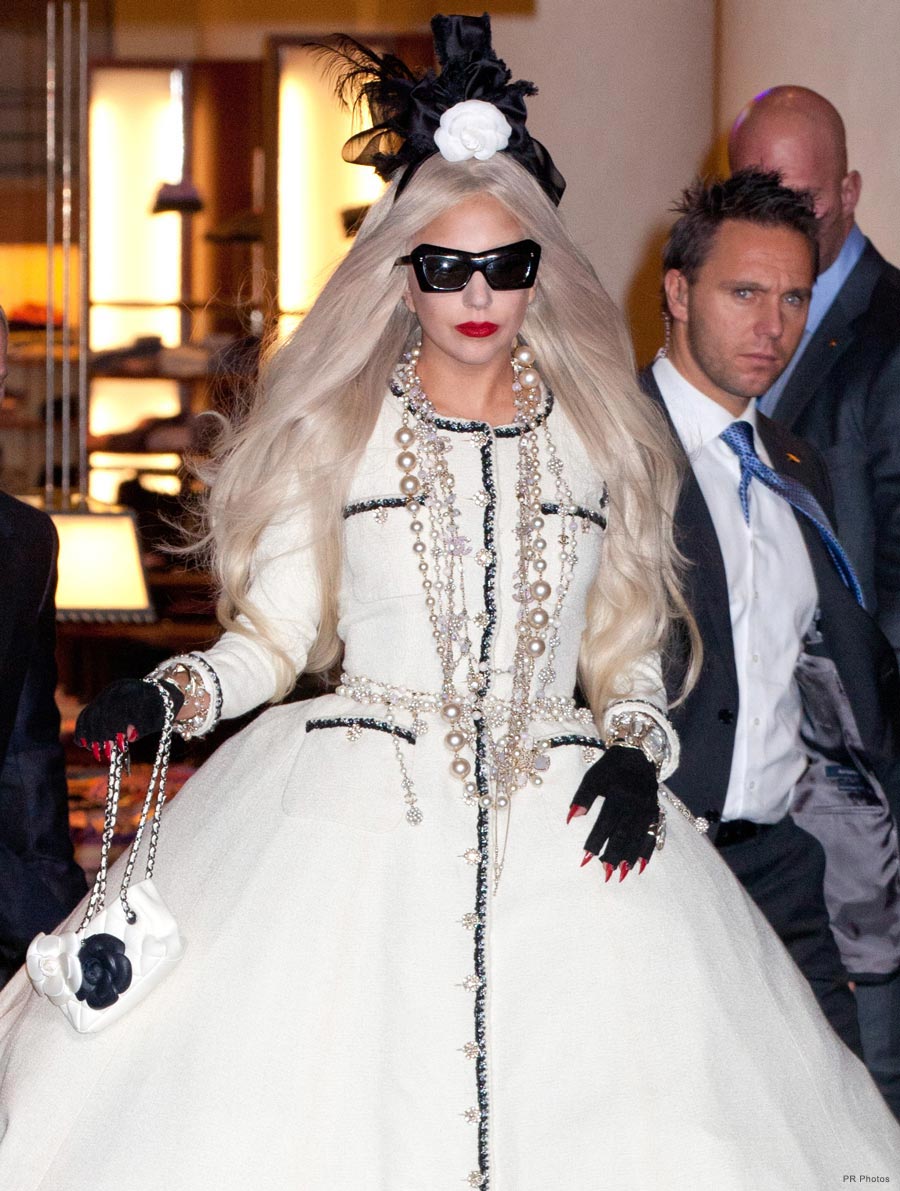 https://instagram.com/p/0f6n6SL6UP/
https://instagram.com/p/0YTX-aJFBP/
https://instagram.com/p/0a8_bdpFIL/
https://instagram.com/p/0jK72rJFHX/
A very lucky bride had Lady Gaga as her bridesmaid over the weekend in New Orleans! She shared some fun photos on her way to the Friday nuptials which was held at the city's botanical gardens, E! News reports.
Gaga who will star in the upcoming season of American Horror Story  wore a floor-length, ruched lavender gown with a bouquet to match. She wore minimal makeup and let loose her beautiful blonde locks.
Since arriving in New Orleans, the star has been sharing photos leading up to the wedding day. "Watching your best friend get married, these are the specialist times in my life. Seeing happiness in the lives of all my friends," the 27-year-old wrote alongside a photo of herself in pink high heels, clutching what looks like a purse, on March 18.
The singer who got engaged on Valentines Day will tie the knot with her Fiance', Taylor Kinney later this year according to US Weekly. "Brunch with the bride!" She captioned alongside another photo.
Yesterday she shared a photo of her friend, the beautiful bride with a caption "I'll always be right by her side. #MyBestFriendsWedding". Just imagine what it would be like if you had Lady Gaga as a best friend and a bridesmaid at your wedding?! We're envious for sure.
In January Gaga threw her friend an amazing bachelorette party.
Since she shared photos of her stunning 15-carat Lorraine Schwartz sparkler with us, we've been waiting for more details about her upcoming wedding, although we are almost certain that Tony Bennett will be singing at the wedding.