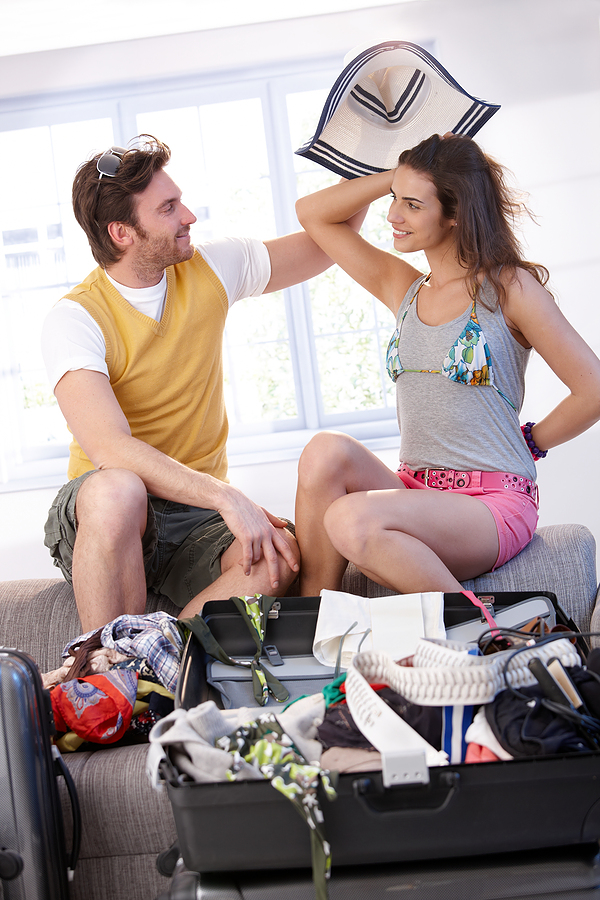 The wedding is over and all you can think about is escaping with your husband to that balmy beach resort, right? Before you race off on your tropical honeymoon, you'll have to pack your bags.
Your days will probably be filled with walks on the beach, dips in the pool and ocean, sunning, and tropical adventures. Heading to the tropics means you will probably be wearing very little.
Invest in a few easy to wear beach dresses that can be worn casual by day but yet transform into something dressy at night. You will most likely be spending a lot of time in the sand and water so bring more than one swimsuit. Shorts, tank tops, mini skirts, maxi dresses are all great options to have too.
If you'll be going on tropical adventures, be sure to bring comfortable and appropriate clothes to wear on those outings. Don't forget sandals. You'll need casual and dressy ones. Bring along accessories such as sunglasses, hats,  jewelry, and sashes. Those are great for making any outfit casual or dressy. Last but not least, pack a special piece of lingerie to wear on your wedding night.  Have a great trip!