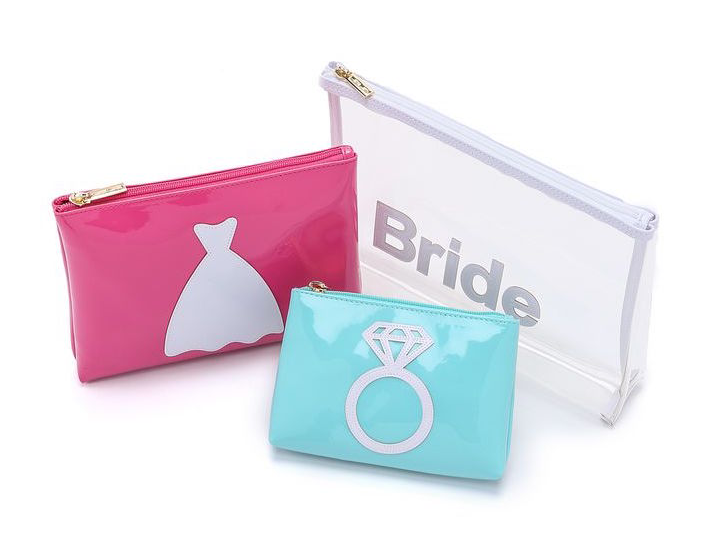 If you like a bag with options, here's one that gives you 3 for toting all of your wedding day essentials! This set of glossy, vinyl zip pouches by LOLO is an accessory that is both functional and stylish.
Known as the originators of vinyl on vinyl accessories with pop color silhouettes, LOLO's whimsical bride bags are perfect for keeping all of your bridal make-up and accessories organized and within reach.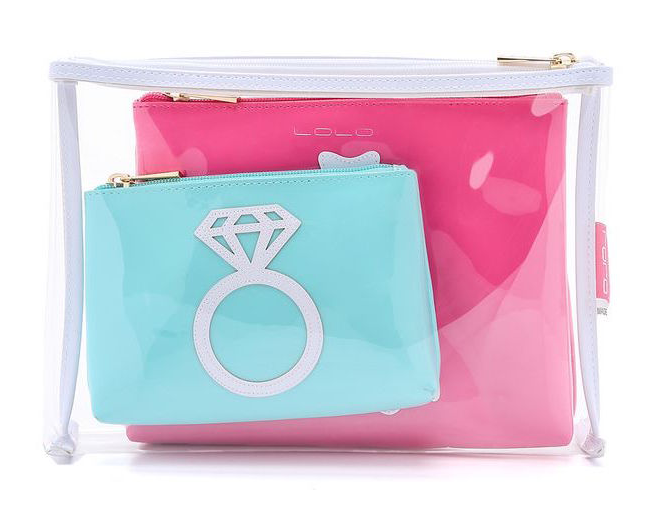 Inspired by brides, this fun bag trio features 1 transparent large pouch and 2 unlined smaller pouches.  Appliqué bridal motifs crafted from vinyl, make these bags a wedding-worthy accessory that you can use behind the scenes while you're getting glam.  You've got plenty to smile about on your big day. These bags are just one more reason to smile.