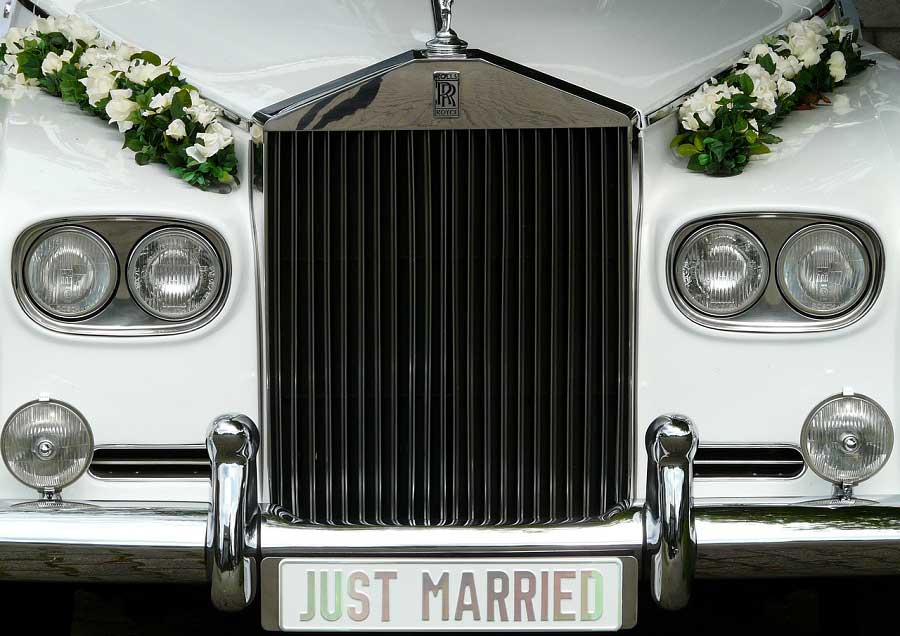 If you're a DIY kind of bride, here's where you can really have some fun and let your creative juices flow–the getaway car!  
Make your escape in absolute style with this wedding getaway car decorating kit from ACME Party Box Company.
This DIY kit comes packed with all the essentials for an unforgettable ride:  four 5″L paper poms, ten 5″L silver balloons, 20 yards of gold shimmer twine, 26 yards of white crepe paper, gold and silver jumbo tissue confetti and a white chalk marker.
Feel free to tie silver balloons, crepe paper streamers and poms to your bumpers. Sprinkle a little confetti on the seats and don't forget to draw a sweet message (or some pretty hearts!) on the windows for everyone to see as you drive off towards happily ever after.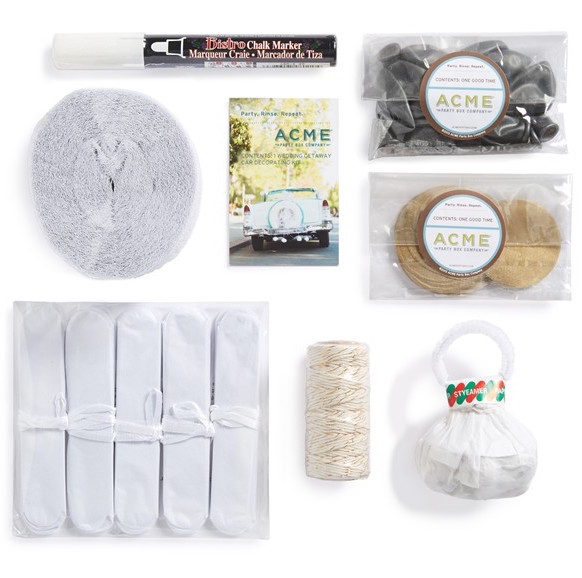 That's your wedding car decoration sorted.