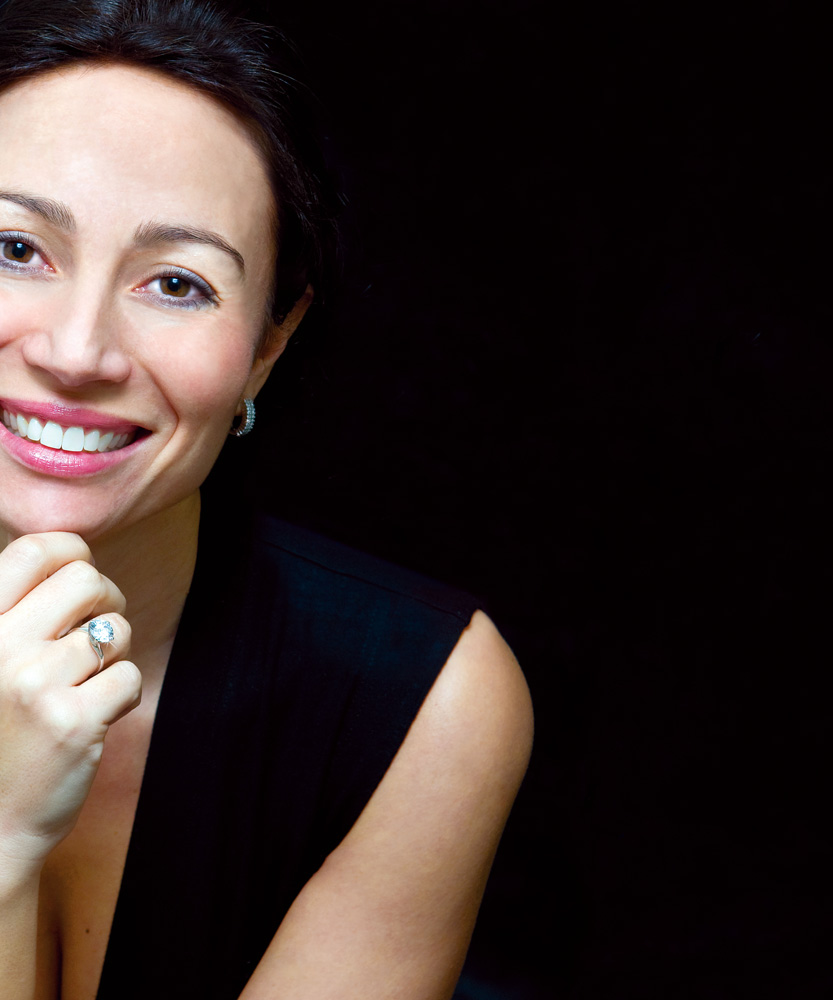 Based in Naples, Italy, Cira Lombardo is a luxury event creator that has helped many brides and grooms plan exquisite weddings across Italy. The savvy event creator also stars in "Invito a Nozze" (Invitation to a Wedding) which airs on Wedding TV channel in Italy. The program sees her designing really stunning weddings for couples.
Celebrity Style Weddings  Tell us about Cira Lombardo.
Wedding Planner Roma  A classy woman, a loving mother, a successful entrepreneur.
CSW  What makes a Cira Lombardo wedding unique?
CL  Cira Lombardo's wedding are described and characterized by a mix of 4 Es [in Italian]: Estro, Eleganza, Emozione, Essenzialità ([which translate to] 'Inspiration, Elegance, Emotion, Essential' [in English]).
CSW What locations do you cover? (In Italy and abroad if you can also plan events outside of Italy).
CL  Cira Lombardo's team is able to cover an event paying attention to every single detail all over Italy. The future plan is to extend the agency zone also abroad. We are working on it.
CSW  For brides who are planning to have a destination wedding in Italy, what is your booking process?
CL  The first step is to have a contact via email. During this phase we give some suggestions based on the couple's requests: primary on locations that the couple could. The second step occurs only if the couple decides to commit us the planning of the event and this happens by signing a contract. We are also able to plan events in special locations; in this case we need a preliminary contract and a budget as reference.
CSW  Do you have any wishes or expectations for each couple that you work with?
CL  the main expectation is to have unforgettable atmospheres at the wedding day, while the main wish is to cover everything with a suitable budget.
CSW  What inspires you when you're planning a couple's wedding?
CL  The couple is the first source of reference. Information that will characterize the event will come out from the first interview or meeting; they will be used to make the event one of a kind.
CSW  Tell us your 5 favorite things.
CL  Flowers, Music, Dance, Travels and Jewels. All these things and experiences are used and included in my events.
CSW  Favorite celebrity wedding?
CL  George Clooney and Amal Alamuddin as international wedding, because of its elegance and romanticism.
Elena Santarelli (Italian show girl) and Bernardo Corradi, because Cira Lombardo would have organized the event in the same way.
CSW  What are your style tips for brides and grooms?
CL  Grace and elegance for the bride, especially during the religious ceremony.
The groom needs to pay attention to details such as the watch, cuflinks, belt, shoes and socks. They all have to be harmonious to make a groom elegant.
Via F. Caracciolo,
17 Napoli 80122, Italy