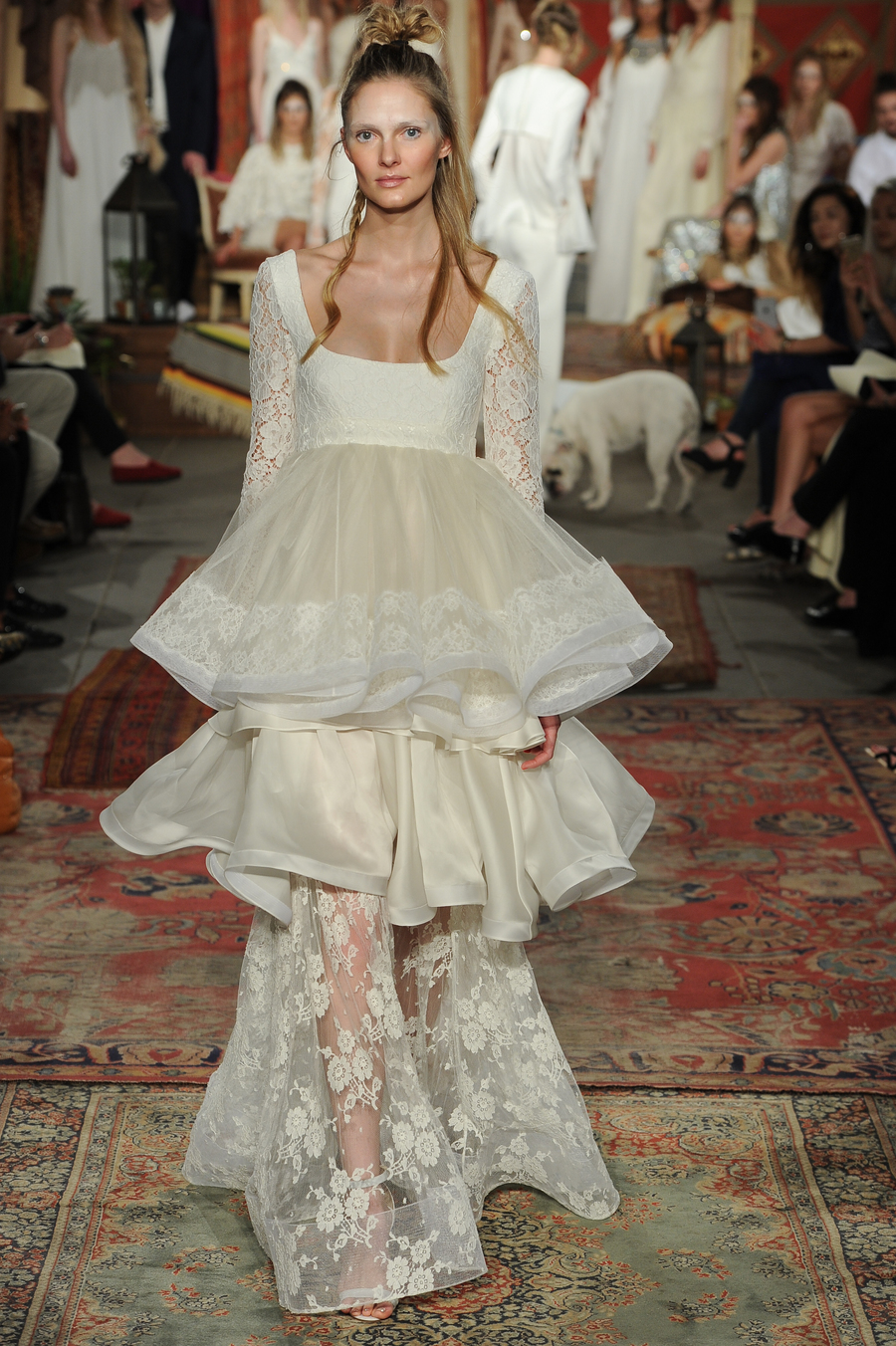 The Houghton Bride Spring/Summer 2016 bridal collection is fascinating, sexy, unique and gives the element of 'free-spirit'. Kathrine Polk captured the true spirit of boho-chic in every detail in this collection, from the free flowing dresses, the bell sleeve blouses, suede tunics and fringe-hemmed gowns topped with Mongolian fur boleros.
Full of natural 'fabulosity', the collection remembers shells, beads, stones and crystals in the floral motifs – in lace, leather and chiffon. It also showcased a lot of delicate crochets and embroideries, telling a love story in the most casual, natural and delicate way one can imagine – alongside props such as models lounging on Moroccan poufs, Persian rugs, Mongolian fur pillows.
A few men's wear were also present, each bearing the trademark laid-back chic style in the collection.
The gowns are just perfect for the bride searching for an alternative look – luxury yet casual chic, with some 1920s era glam that tick all the right boxes for a laid-back wedding.