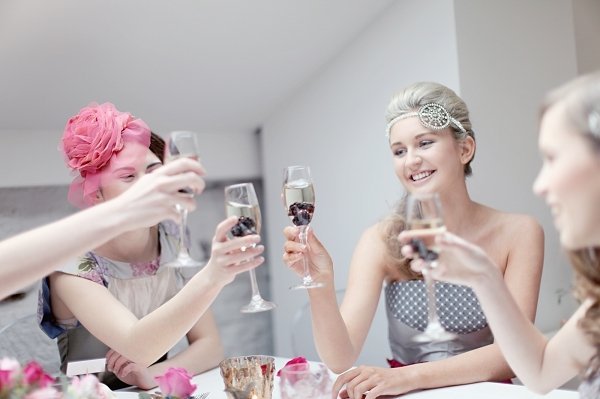 Bridal showers are a festive celebration with close friends and family. Once thought of as a party held in the home, bridal showers have evolved into super stylish affairs. Plan an unforgettable bridal shower with one of these stylish bridal shower ideas.
Destination Bridal Showers. Bridal showers have made the move away from homes and into bigger and better venues such as country clubs and upscale restaurants. "The Real Housewives of New York" star Bethenny Frankel celebrated with friends and family at her lavish bridal shower at Bagatelle in New York. Guests enjoyed brunch and posed with a '64 Mustang convertible. Bridal showers have evolved, yet again, as the shower itself has become the gift with brides and bridal parties spending a weekend together at a spa, a cabin by a lake, on a cruise ship, at a beach house, wine tasting at a vineyard, the country side, and even trekking to different continents.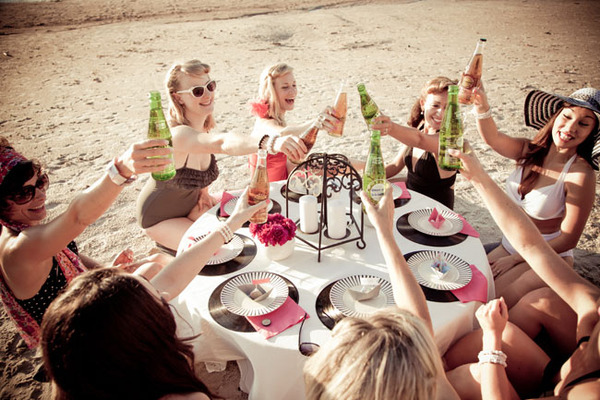 A bridal shower held at the beach is the perfect way for the bride and her bridal party to relax and unwind.
Activity Bridal Showers.  If you are not the typical bride and want something beyond the box,  you could always host your own shower and turn it into a learning experience.  Dexter Actress Julie Benz hosted her bridal shower at Le Cordon Bleu College of Culinary Arts. Guests learned how to cook 3 dishes at this hands-on shower.  Consider hiring a professional to teach your bridal party a skill they desire to learn such as knitting, jewelry making, or flower arranging. Everyone will love the group interaction and will walk away having learned something new.
Couples Shower.  Some couples like to do everything together and that includes hosting their own couples shower. It's no surprise that the "Jack & Jill Shower" or couples shower has become a big trend. Close friends and family of both the bride and groom are invited. Afternoon barbecues, cocktail dinners, and brunches are all great ideas for a couples shower.
Theme Showers.  If you are not sure what bridal shower route to take, consider a theme shower.  Themes can be carried out in all aspects of the shower, including invitations, menu, decorations, favors, and the gifts the guests bring. Find out the brides favorite color and host a color shower.  If the bride loves pink, host a pink shower. Does the bride have a favorite type of food?  Dylan Lauren of Dylan's Candy Bar in NYC was given a candy themed bridal shower.  Find out what the bride likes to eat and host a delicious food shower.  Does the bride have a favorite book or movie? Katy Perry invited 11 of her close friends to her Alice In Wonderland-themed bridal shower. Host a shower based on the bride's favorite story.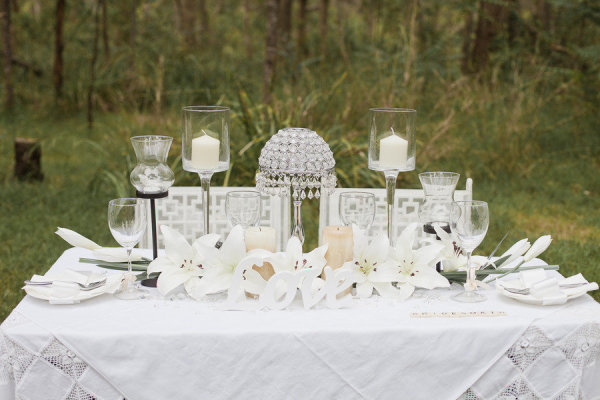 See Also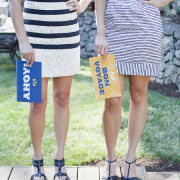 A color themed shower based on the color white is elegantly carried out in the shower decor.
Host your own personalized tea party themed shower complete with vintage tea cups and fresh pastries.
Images courtesy of Style Me Pretty.