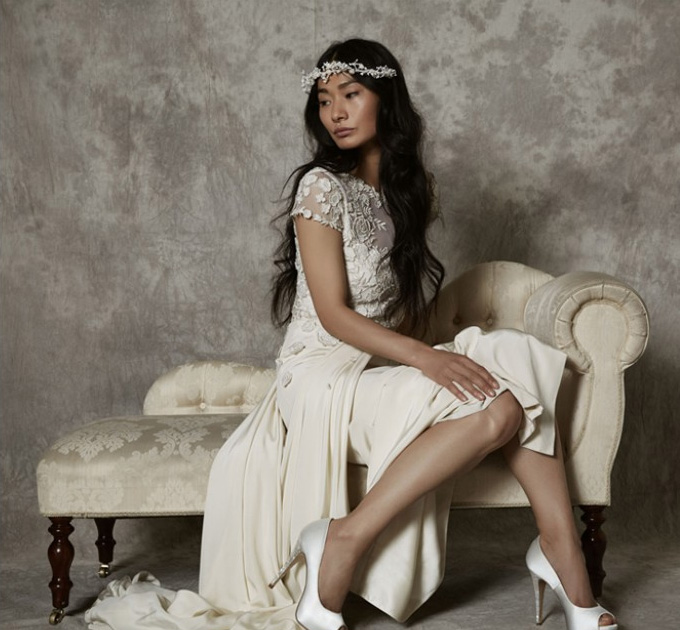 You know you'll have a good day when you receive pretty bridal shoe photos in your inbox first thing in the morning.
It was love at first sight when we received Freya Rose's 2016 bridal shoe collection.
The collection immediately takes you on a trip to the world of Art Deco and the 1920s era – think, The Great Gatsby.
Freya Rose has become the go-to designer for bridal footwear. The designer's intricate detailing and innovative approach to couture shoe design has indeed made her a leading shoe couturier.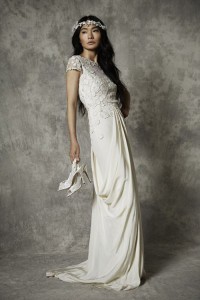 Born into a family of jewelers surrounded by art and creativity her whole life, it was only a natural progression for her to turn to the artistic side of life. Having previously dabbled in other careers such as make-up and art foundation, she eventually decided to hone her skills on sculpture and fashion textiles, during which she found her true calling.
The Freya Rose 2016 Bridal shoe collection in itself is a bridal haven for brides who are looking for stylish shoes and want to add some Hollywood glamour to their wedding fashion.
Among the finest materials that Freya Rose uses to design her shoes are the ever-so-luxury duchess silk, crystals and beads.
Each pair comes in a variety of colors, styles and heel heights. You can customize your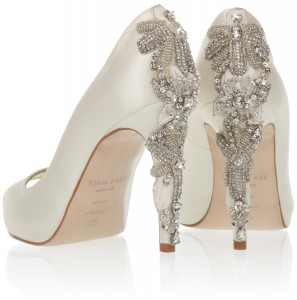 shoes to suit your tastes and rest assured that no other bride will have the same pair as you.
Freya seems to uphold her promise when she said her motto is to be able to design shoes that a bride will not only love today, but will also love 25 years from now.
We are loving these.