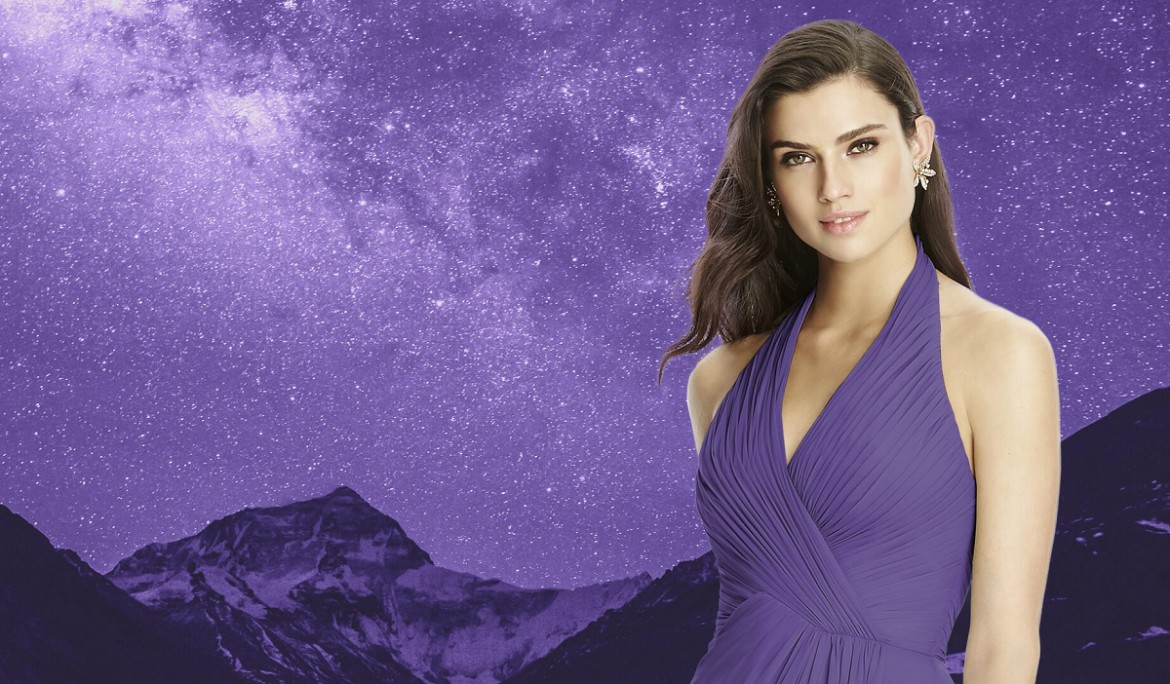 It's said to be an unusual color for weddings, and some brides and grooms are often never really sure how to make it work. On the other hand, did you know that the color is also very popular with music icons and has striking meanings?
We look at a few facts about how this beautiful color that originates from the color purple is taking the year 2018 by storm.
A Special Meaning In Weddings
Known for its dramatically provocative purple shade, PANTONE 18-3838 Ultra Violet is a bright color and is often described as a color that "points us toward the future", making it perfect for weddings.
Wild And Intriguing
According to Pantone.com the color 18-3838 Ultra Violet is "complex and contemplative, Ultra Violet suggests the mysteries of the cosmos, the intrigue of what lies ahead, and the discoveries beyond where we are now".
World Re-Known Icons Embraced It
Purples are also long been associated with unconventionality, and artistic brilliance. Musical icons such as Prince, David Bowie, and Jimi Hendrix were known to have liked the shades of Ultra Violet and made it more prominent in western pop culture.
A Mystical Experience
Historically, mystical or spiritual quality has have often been attached to Ultra Violet.
Possesses Cultural Meaning
Laurie Pressman, vice-president of the Pantone Colour Institute, also said: "The Pantone colour of the year has come to mean so much more than 'what's trending' in the world of design; it's truly a reflection of what's needed in our world today."
For a good place to start with this pantone color, consider The Dessy Group. The have a whole section dedicated to popular pantone colors. You'll find a great selection of beautiful wedding accessories and bridesmaid dresses in PANTONE 18-3838 Ultra Violet plus other wedding colors. Don't be afraid to mix PANTONE 18-3838 Ultra Violet with other colors, such as pantone honeysuckle, gold, pink and others. Play with it, make it your own.