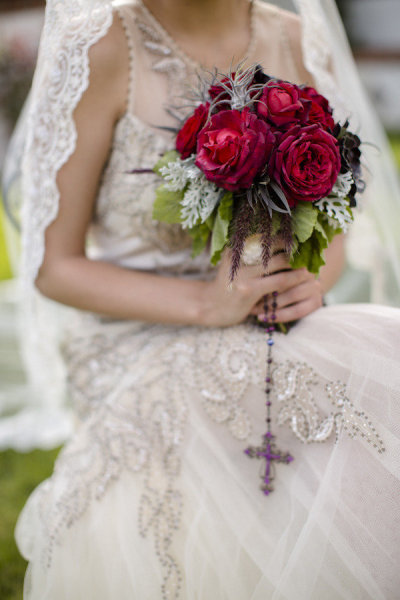 Wedding bouquets are aromatic, vibrant and a true reflection of the bride's personality. Although traditional bouquets are still the standard amongst brides, there are stylish alternatives that will last forever such as a brooch or feather bouquet. If you love the traditional look of a real floral bouquet but want to modernize it a little, try using florals of the same color or add a combination of different floral textures. You can also add style to your bouquet by adding accessories such as feathers, ribbon, stem wraps, charms, or rosaries. If you want something a little different, here are some stylish bouquets to consider.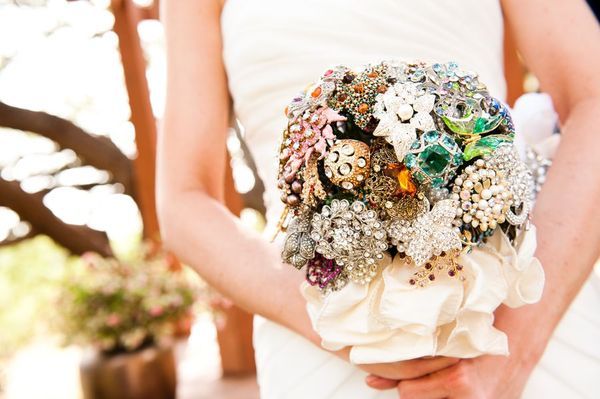 Vintage floral brooches turn this bright bouquet into a masterpiece.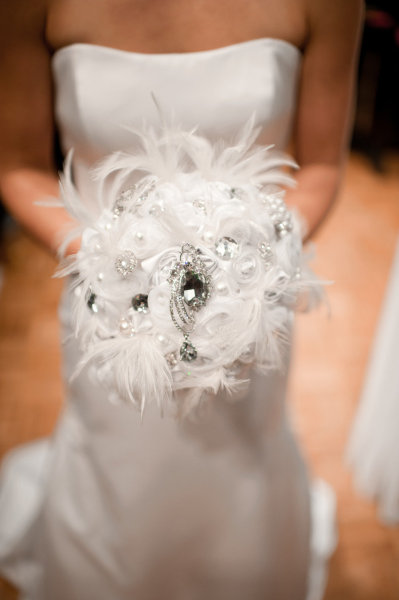 Delicate feathers, fabric flowers, pearls, and crystal charms make a glamorous bouquet.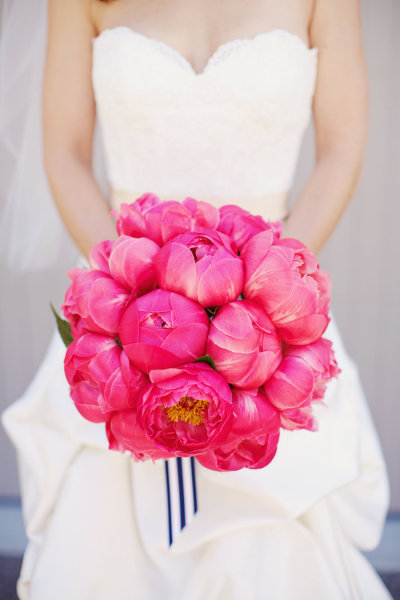 Bright blooms always make a bold statement.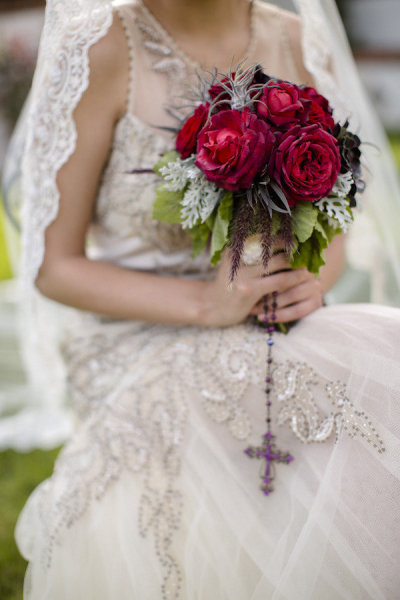 Dark red bunches with a cross as an accessory are great for weddings with more intense colours or goth style.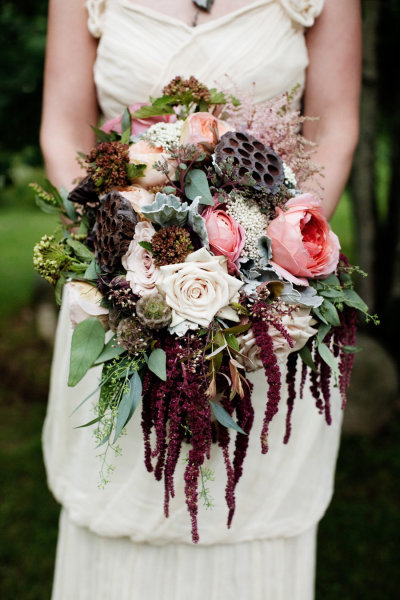 Different textures of florals add interest and can a bouquet look earthy.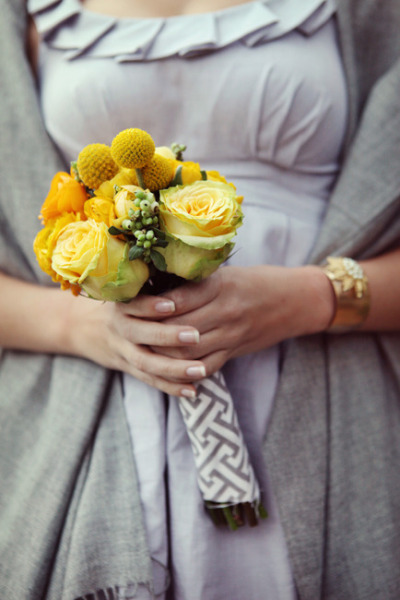 Bouquet wraps can be coordinated to match you decor or attire.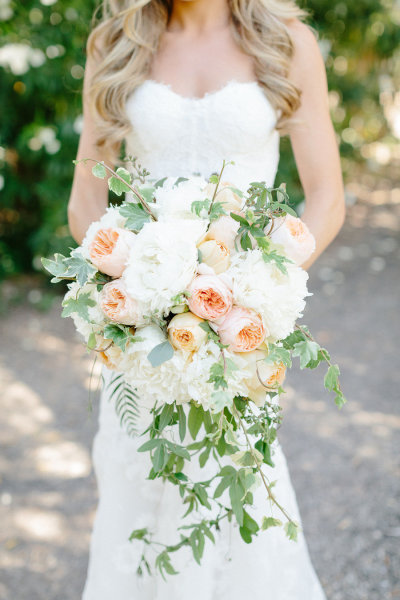 This romantic arrangement is perfect for a stylish bride who wants something different.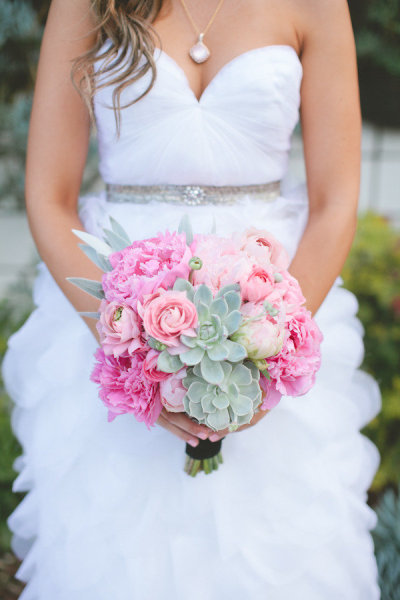 Adding succulents gives a bouquet a fresh eco look.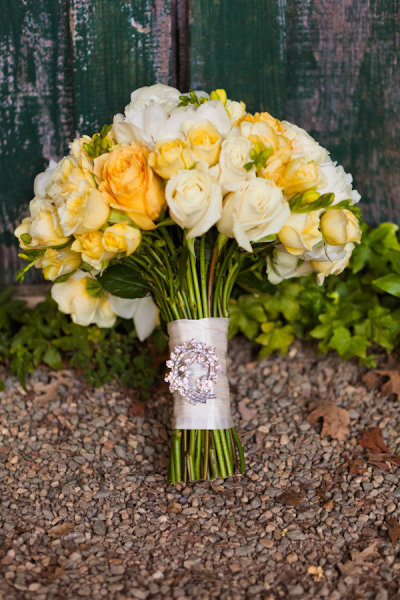 A ribbon bouquet wrap and a crystal brooch add simple elegance to almost any bunch.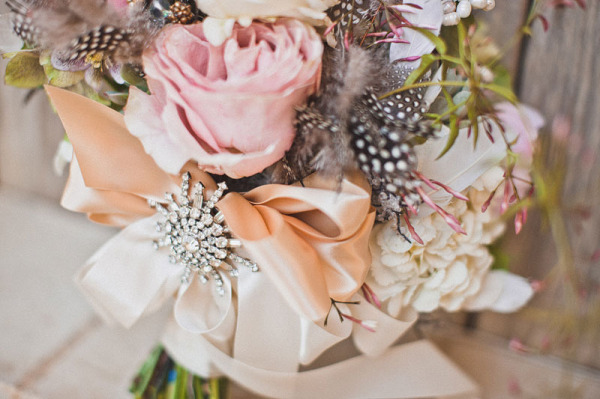 A bouquet with a good mix of florals, feathers, ribbons and a brooch make a bold vintage statement.
See more stylish bouquets at Style Me Pretty.