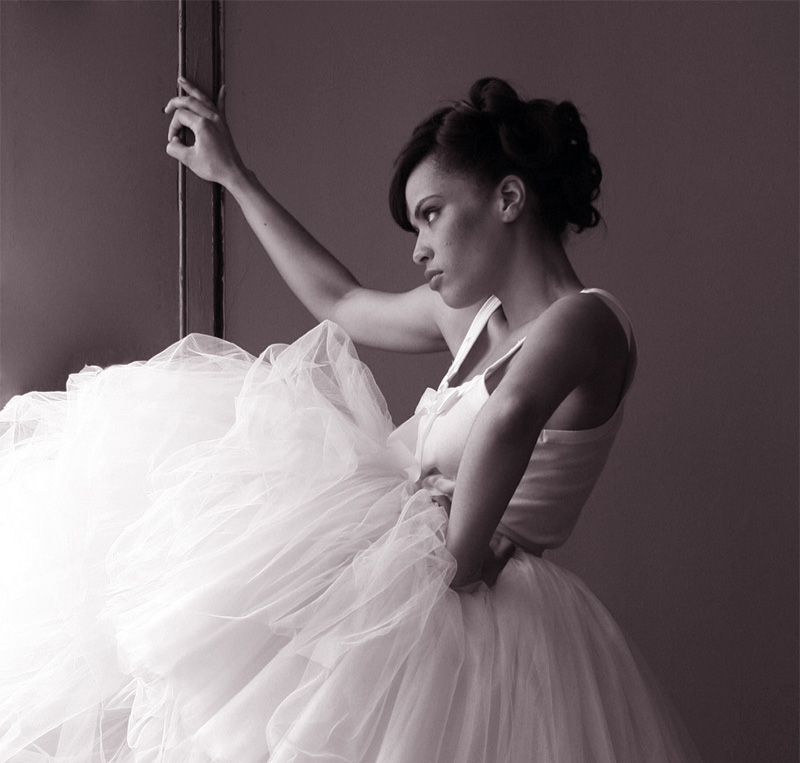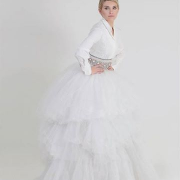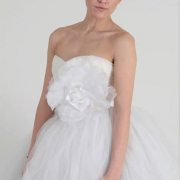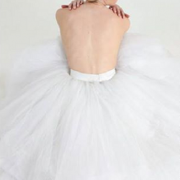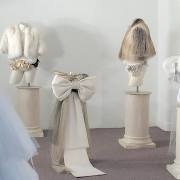 View Gallery
Your wedding day is no doubt going to be a momentous occasion and probably the happiest day of your life. The ultimate goal of every bride is to look and feel amazing, and her wedding gown should do just that for her.
Wedding dress shopping is a ritual which every bride will go through, it's emotional, fun and an enlightening experience. In the process, you will probably learn more about what suits you and what doesn't. However, some brides will find that no matter how many beautiful dresses they try on they are just not finding the one that really speaks to them.
So when Christos Dovas New York approached us recently, about their bespoke wedding gowns, we couldn't wait to share it with you. We had the pleasure to explore some fabulous pieces from their bespoke range, and some oh-so luxury accessories that are just a must have for holding all those wedding day essentials.
What we loved most about the Christos Dovas creation is that it is centered around the bride not just how the dress looks on her body, but also how it makes her feel on the inside. According to their design house, for a woman to feel amazing she must appear unique and at ease with herself. These words truly echo through every design in their collection.
It's refreshing to find a bespoke designer collection that caters for every bride, whether feminine, edgy, or just pure luxury. Every bride knows the look she wants to achieve, but finding a designer to work with to realize that dream dress can be easier said than done. No stress, it is after all the most important dress you'll ever wear right? Christos Dovas New York has a simple 3 step process to help brides realize their dream wedding gown:
One
The Consultation
An initial consultation in the comfort and privacy of their Park Avenue design studio, to discuss silhouettes, colors, fabrics and the ultimate goals for the finished design of your gown.
Two
Prototype
The best part! There is nothing like seeing a prototype or sketches of what your gown will look like for the first time.
Three
The fitting
We asked a few past brides what would have made their wedding gown search less stressful and most of them said it would have been nice to have worked with the designer because it would have surely made their gown shopping a breeze, while others said they would just prefer a personalized gown so that they can get exactly what they want instead of buying a gown off the rack. If you, like those brides, want your very own dream dress, Christos Dovas New York makes really amazing custom creations that captures both the classical and modern world. Their pieces evoke luxury, whimsy and boldness which encapsulates what every bride envisions on her wedding day.
"As a teenager I became more involved with fabrics and I found myself being creative on how to enhance a woman's appeal. I realized that I needed to conceive a product that would truly set my collection apart. I began carefully examining the female figure and the market's ideas on how to compliment it with created pieces that are glamorous, luxurious, beautiful, yet completely accessible."
Christos Dovas
The Christos Dovas design is centered around making a bride feel amazing and bringing both beauty and luxury into one form.
If like us, you live to love glitz, glam, blooms, whimsy, and a fabulous gown, you can pop in to the Christos Dovas™ New York studio in the heart of New York City's fashion district.
Follow Christos Dovas New York on facebook, twitter and YouTube.
VISIT WEBSITE: www.christosdovas.com
TEL: +1.646.246.9862
ADDRESS: 445 Park Ave, 9th Floor, New York, NY 10022