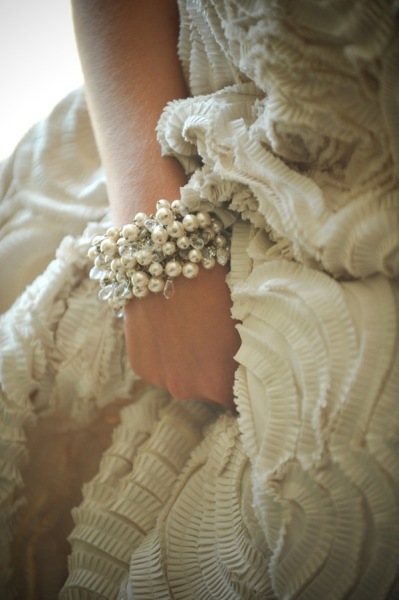 Although your ring may be the center of attention, other jewelry, such as a bridal bracelet, will round out your look. Bridal bracelets are the perfect way to accessorize bare arms.  When selecting your crown jewels, remember that your jewelry, like your dress, should compliment your personality and style. Your jewelry should also be comfortable to wear. All eyes will be on you so if you are daring and intend to make a statement,  a huge cuff, or stacking several bracelets may work for you.  If you are hesitant, stick with classic thinner bracelets and bangles.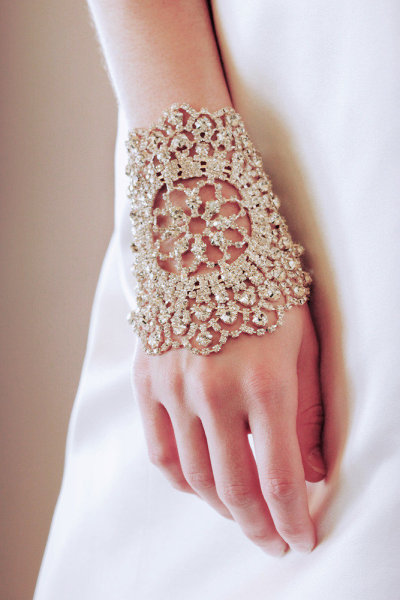 This elaborate cuff adds a regal touch to this brides look.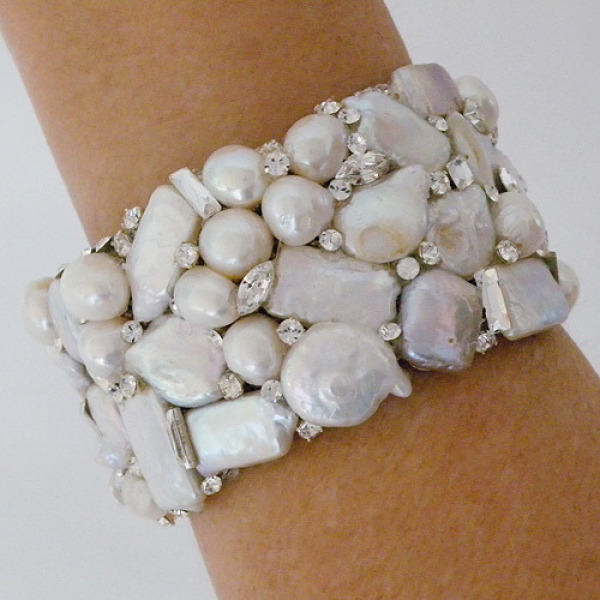 White gemstones and crystal make a beautiful statement.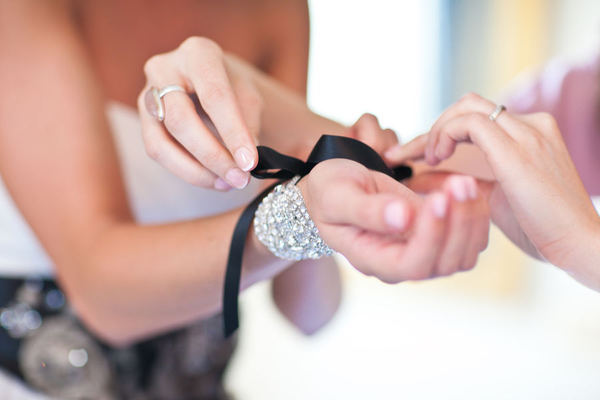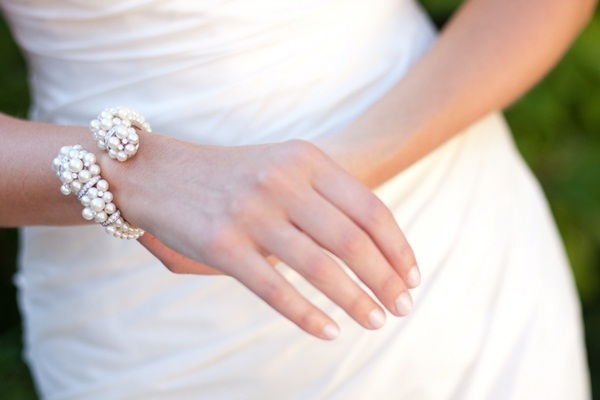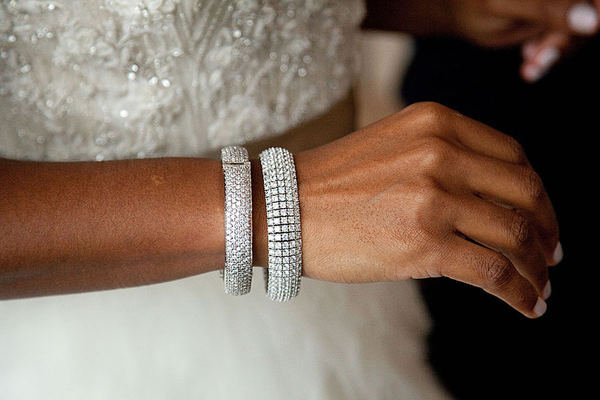 See Also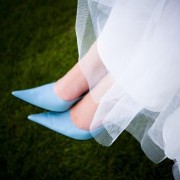 See more stunning bridal bracelets at Style Me Pretty.